Jeff and Carrie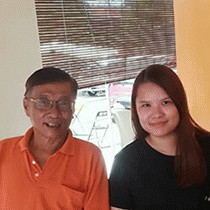 Location
:
Malaysia
Author Since
:
February 7, 2019
Send Message
Author Biography



The purpose of this joint authorship by the collaboration of two authors from two generations is to offer knowledge and solutions based on laws of Malaysia to those in need without expecting anything in return.

Even with the huge age differences, our perspective on social responsibility and way of life is "wired" as one.

The old school of hard-knocks of thoughts and the young, vibrant, up-to-date, aspiring, modern school of thoughts. Both authors have different work and travel experiences, lifestyles and their ways to move forward.



Knowledge Base Issues