Jeff Lee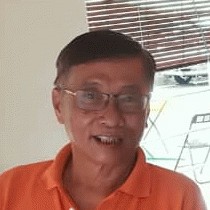 Location
:
Malaysia
Author Since
:
February 7, 2019
Send Message
Author Biography



Jeff is a regular forumer on Lawyerment for past 5 years. Born, bred and educated in Batu Pahat, Johor, Malaysia. Aged 63 as of January 2019 and is now a contract farmer in Thailand, periodically on vertical farming. Basically a retiree.

His presence on Lawyerment stemmed from the fact that he had bank debts which resulted in harsh treatments by bill collectors, threats of bankruptcy proceedings so on on so forth. Being involved in a nasty child custody battle has widen his horizons tremendously given the fact that he won the battle by self-representing twice in his divorce case.

Having work experiences in the foreign workers industry has given him a deep insight into the plight of illegals and the need to help them comply with immigration laws and policies.



Knowledge Base Issues