A stoppage order is a travel ban order at international exit points imposed by the Director General of
Inland Revenue Board of Malaysia
(Malay:
Jabatan Hasil Dalam Negeri Malaysia (JHDNM)
) on individuals or company directors who fail to settle the balance of income tax, real property gains tax or corporate tax.
It prevents tax defaulters from leaving the country.
| | |
| --- | --- |
| | Stoppage order is enforced under Section 104 of the Income Tax Act 1967 [Act 53] and Section 22 of the Real Property Gains Tax Act 1976 [Act 169]. |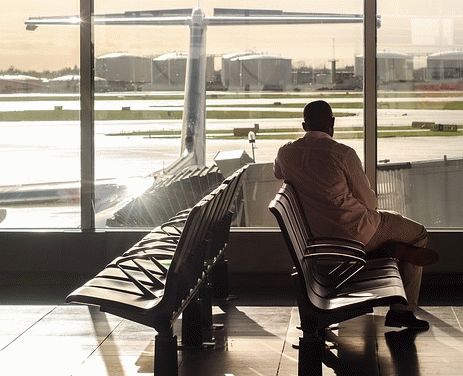 A certificate of stoppage order will be issued to:
Royal Police Malaysia; or


Immigration Department of Malaysia; and


tax defaulter by registered post to the last known address.


If a tax defaulter does not receive or acknowledge receipt of the notice, the stoppage order will not be invalidated.
A stoppage order will be revoked by the Director General of Inland Revenue Board of Malaysia if
full payment
of the amount stated on the certificate is paid.
Temporary Release
If you are unable to pay in full, you can apply for temporary overseas travel release when you settle 50% of the total outstanding tax amount and make payment arrangement for the remaining balance.
Application must be made at least 7 days before travelling abroad.
You must visit the Inland Revenue Board of Malaysia branch which handles your tax file, in person or through a representative, to submit an application for temporary release stating your travel destination details, travel purpose and duration of visit.
If you are in financial distress, you may require to submit your latest bank statement and cash flow to support your application.
You must settle the amount agreed by the Inland Revenue Board of Malaysia within 5 working days and produce your payment receipt to the branch office to show the amount you paid.
You can make payment through cash, internet banking, bank counter or the Inland Revenue Board payment counter or online payment service, ByrHasil.
Your application will then be approved and a
temporary release letter
will be issued to you specifying the period you are allowed to travel overseas.
If only partial payment of the 50% is made, your application will only be forwarded to the Director General's office for
consideration
.
Once you have obtained the temporary release letter, you need to proceed to the
Immigration Department of Malaysia
to obtain a
Facility Letter
.
| | |
| --- | --- |
| | To avoid any inconvenience when you're traveling, bring along the Facility Letter during departure. |