Recycling at work: Tips for recycling at work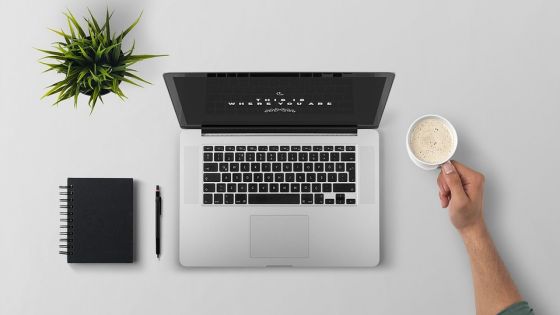 Use mugs instead of paper cups or Styrofoam ones.


Turn off lights when you leave for more than 15 minutes.


Turn your PC off if you plan on being away from your table for more than an hour.


Use e-mail to send memos, notes or messages.


Get your company to use lower watt light-bulbs. This can reduce the amount of energy used.


Buy and use refillable pens.


Instead of buying new printer and copy machine toners every time, take the old toner cartridge and get it filled up.


Try to reduce the use of transparencies for presentations. Use your notebook and use a projector instead.


Keep your mailing lists as current as possible. This helps you in cutting down undelivered mail, which uses more paper than needed.


Circulate a document instead of making a copy for every person.


Make double-sided copies.


Instead of printing reports, keep a soft copy in the computer, and back it up on USB drive or external hard drive. This saves a lot of money, especially when you consider that some of these printed materials never get read anyway.


Dedicate one day where all your employees are to clear unwanted things from their desk. Then decide which of the items can be recycled.


If you are remodeling, or about to transfer to a new office, try to fit your bathrooms with a toilet that has 2 flushing options. This cuts down on water use.


If your office has centralized air-conditioning, try to have it turned off when most of the employees have left. This cuts down on the amount of energy used.


Optimize print runs for literature and letterhead to avoid outdated material.


Have central files to reduce duplication - this not only saves paper, but office space as well.


Use erasable whiteboards or bulletin boards in communal areas for office communication.


Recycle cardboard boxes from shipments, or arrange for your supplier to reuse them.


For catered events, use washable utensils, tableware and napkins.


Use aluminum can vending machines instead of paper or plastic cup dispensing machines. Aluminum cans are recyclable. Paper cups from vending machines are usually treated with wax to keep them from becoming porous, and are therefore not recyclable.


Encourage employees to increase the amount of paper recycled in the work place by purging old files.


Instead of keeping files in floppies, use them only for transferring small files or for temporary storage. Keep your files on a server, or on your hard drive, and use password protection if the files are confidential.


When your company wants to upgrade their PCs, don't throw yours away. Donate them to those that can benefit from these PCs.


Know those peanuts you use to pack stuff with when you move office? Keep them somewhere and reuse them because they have very little recycling potential. If you have no space to keep them, try to get the kind that dissolves in water.


If your company uses a lot of videotapes, please try your best to reuse some of the old ones. This not only saves your company money, but it saves storage space too.


Many new laptops and other portable devices use Nickel Metal Hydride or Lithium-Ion batteries, which are recyclable. You might need to do a little bit of searching though, but it is recyclable, and the world will be better for it.


References
Malaysia Ministry of Housing and Local Government


Notes
| | | |
| --- | --- | --- |
| Knowledge Base ID | : | 1176 |
| Last Reviewed | : | December 31, 2016 |
| Tags | : | |
Related Knowledge Base Issues