What is Influenza A (H1N1)? What are the symptoms of H1N1? How it spreads? What are the ways to prevent H1N1?
Influenza A (H1N1) is a contagious respiratory illness caused by a new type of virus in 2009. It has spread very fast throughout the world. The Influenza A (H1N1) illness has ranged from mild to severe and most people who have been sick have recovered without needing medical treatments or hospitalizations. However, deaths from infection with this virus have occurred.
Know How It Spreads
The spread begins when infected people cough or sneeze; infected droplets get on their hands, drop onto surfaces or are dispersed into the air. An uninfected person can breathe in contaminated air or touch infected hands or surfaces and thus be exposed.
This is known as the human to human transmission of Influenza A (H1N1).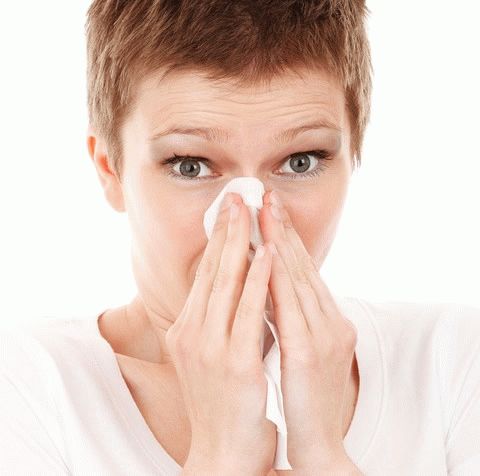 What Are The Symptoms
The symptoms of Influenza A (H1N1) include fever and one or more of these: cough, sore throat, difficulty in breathing, body ache and headache. A significant number of Influenza A (H1N1)-infected people have reported diarrhea, vomiting and severe illness.
Watch out for the warning signs. Anyone with the following signs should get emergency medical care immediately.
Children


Fast breathing or trouble breathing


Not drinking enough fluid


Irritable or the child does not want to be held


Severe or persistent vomiting


Flu-like symptoms improve but then return with fever and worse cough


Bluish or gray skin color






Adults


Coughing out blood or blood-streaked sputum


Fever persisting beyond 3 days or recurring after 3 days


Reduced urine output


Respiratory difficulty: shortness of breath, rapid breathing or purple or blue discoloration of lips


Persistent chest pains


Abnormal behavior, confusion, less responsive, convulsion


Dizziness when standing


Persistent diarrhea and/or vomiting





High Risk Group
Any individual listed below with influenza-like illness (ILI) should see a doctor immediately!
Children below 5 years old


Adults above 65 years old


Children and teenagers (below 19 years old) who are on long-term aspirin therapy


Pregnant women


Adults and children who have immunosuppression (including that was caused by medications or by HIV infection)


Adults and children who suffer from asthma, chronic obstructive pulmonary disease, organ failure, cardiovascular diseases, hepatic, hematologic diseases, neurologic disorders, neuromuscular diseases, or metabolic disorders such as diabetes melitus


Residents in nursing homes and other chronic care facilities


Individuals who are obese


| | |
| --- | --- |
| | Caution! People n the High Risk Group are in danger of developing life-threatening complications, such as pneumonia, severe asthma attacks, heart attacks and deaths. It is therefore extremely important for people in the high risk group to take every precaution to prevent getting infected by Influenza A (H1N1) to prevent complications and deaths. |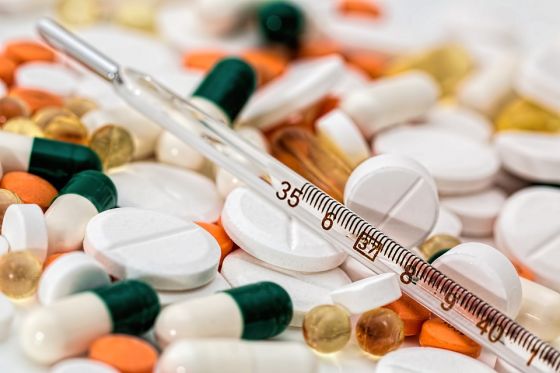 4 Ways To Prevent H1N1
This is important to prevent spreading of H1N1 in our community!
Cover It


Cover your mouth and nose with tissue or handkerchief when you cough or sneeze


Discard soiled tissue in the trash can


Immediately wash your hands with soap and water or use hand sanitizers





Wash Hands


After coughing, sneezing or blowing nose


After you have touched surfaces in public places


After you have close contact with people with symptoms of influenza-like illness (ILI)


Whenever your hands are dirty





Wear A Mask


If you have influenza-like illness (ILI)


If you belong to the high risk group of getting complications and you have to be in crowded places such as hospital and market


If you are caring for people who have influenza-like illness (ILI)



Social Distancing


If you have influenza-like illness (ILI), seek treatment immediately and follow the doctor's advice:


Rest at home till you are recovered


Avoid close contact with others especially those who are in the high risk group


Wear a mask if you have to go to public places





Keep a distance of a minimum of 1 meter from people who show symptoms of influenza-like illness (ILI)





Notes
| | | |
| --- | --- | --- |
| Knowledge Base ID | : | 1487 |
| Last Reviewed | : | December 30, 2016 |
| Source | : | Ministry of Health Malaysia |
| Tags | : | |
Related Knowledge Base Issues