Geography and Climate
Malaysia
comprises
Peninsular Malaysia
, also known as West Malaysia, at the southern tip of the mainland of Asia, and
East Malaysia
on the island of Borneo across the South China Sea.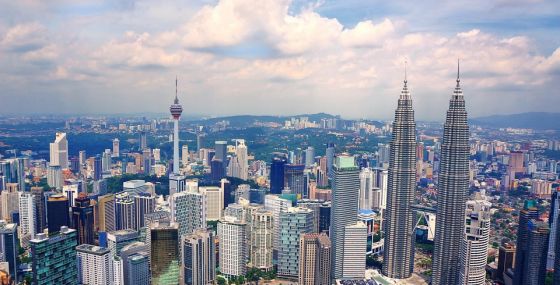 The country has a tropical climate, which is warm and humid throughout the year. The average temperature throughout Malaysia varies from 21°C and 32°C.
History
The history of Peninsular Malaysia can be traced to the 14th century when the Malacca Sultanate was founded. Portuguese colonists ruled it for 130 years before being displaced by the Dutch in 1641.
The era of British rule began in the late 18th century and was followed by the Japanese Occupation during the Second World War.
Independence was attained in August 1957 and the Federation of Malaysia was formed in 1963.
Government
Malaysia is a parliament democracy under a constitutional monarchy. Its supreme head, the king, who is customarily referred to as the
Yang di-Pertuan Agong
, is one of the Malay rulers for a term of five (5) years.
The federal parliament consists of the House of Representatives and the Senate. The Prime Minister leads the Cabinet.
The Government administrative machinery comprises three (3) main levels - Federal, State and Local levels.
Judicial power
is vested in the Federal Court, the Court of Appeal, the High Courts and the Subordinate Courts. The Judiciary is headed by the Chief Justice of Malaysia.
People
The Malaysian population is multiracial comprising the Bumiputeras, which make up the majority ethnic group, and the Chinese and the Indian being the other major ethic groups.
Religion
The official religion is Islam. However, Buddhism, Christianity, Hinduism and other faiths are practised freely as guaranteed under the Federal Constitution.
Places of worship
It is the custom for those visiting mosques and Buddhist and Indian temples to remove their shoes before entering. Modest dress is expected, and men and women wearing shorts, sleeveless tops, tight or revealing pants or skirts are not permitted to enter a mosque.
While worshipers are praying, visitors should remain quietly to one side.
It is polite to ask permission before taking any photographs.
Language
Bahasa Malaysia is the national language. However, English is widely used in business.
Useful Information
Currency
The unit of currency is the Malaysian ringgit denoted by the symbol RM. The ringgit is divided into 100 sen.
Time
Malaysian time is eight (8) hours ahead of Greenwich Mean Time.
Business hours

Business offices usually operate eight (8) hours a day, Monday to Friday. Working hours for Government Departments are 8:00 am to 5:00 pm on weekdays. Government offices close from 12:15pm to 2:45pm on Fridays to enable Muslim staff to perform prayers. Working hours for private sector range from 8:00 am to 5:30pm. Saturday and Sunday are considered weekends but some businesses operate a half day on Saturday.
Banks are open for business from 9:30 am to 4:30 pm on weekdays with selected branches operating six (6) days a week.
Shopping complexes and entertainment establishments are normally open seven (7) days a week from 10:00 am to 10:00 pm.
Do take note that Friday and Saturday are considered weekends or non-working days for the States of Kedah, Kelantan, Johor and Terengganu, while weekdays or working days are from Sunday to Thursday.
Federal holidays are observed throughout the country as public holidays. Additional state holidays are also observed in particular states only.
Weights and measures
The metric system has been officially used in Malaysia since 1982.
Malaysian names and titles
A foreign visitor would want to acquaint himself with the correct forms of addressing Malaysians, titled and untitled.
Malaysia has a rather complex system of titles. One would learn how to address these persons who may be a royalty, a politician, a senior Government official or a businessman.
Electricity supply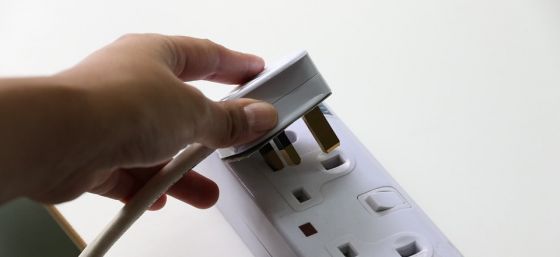 In Peninsular Malaysia, power is supplied by Tenaga Nasional Berhad (TNB) while for the States of Sabah and Sarawak, the authorities are the Sabah Electricity Sdn. Bhd. (SESB) and the Sarawak Energy Berhad (SEB) respectively.
The Government has also approved Independent Power Producers (IPP) projects in a strategy to increase power generation capacity.
The voltage in Malaysia is 230 volts with tolerance of +10% and -6%, at 50 Hz frequency with tolerance of 1%
[1]
. If your electrical appliance or device uses other voltage, you need to use plug adapter, transformer or voltage converter.
Water supply
Water supply in Malaysia is available at any time of the day and is fully treated, meeting the World Health Organisation international standards for drinking water.
Water rates vary from state to state.
Water supply assets in Peninsular Malaysia are owned by the Water Asset Management Company (WAMCO) (Malay:
Pengurusan Aset Air Berhad (PAAB)
), which is responsible for developing the water infrastructure and then lease back the water assets to licensed public or private operators for operations and maintenance.
Water supply in East Malaysia is the responsibility of state governments.
Road facilities
Malaysia expressway network is the backbone of the country's transport system whereby more than 90% of passenger and cargo movements are by road.
Air transport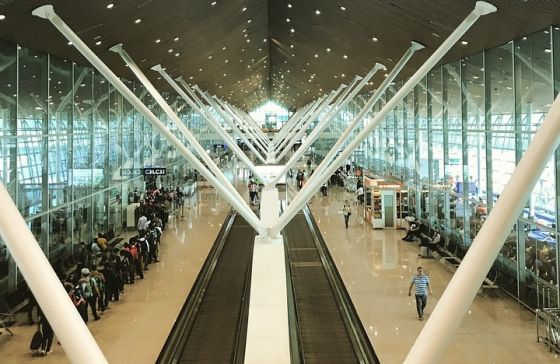 There are currently six (6) international airports, 16 domestic and 18 airport aerodrome in the country.
Malaysia's six (6) international airports are:
Kota Kinabalu International Airport


Kuala Lumpur International Airport (KLIA)


Kuching International Airport


Langkawi International Airport


Penang International Airport


Senai International Airport


Anti-dadah law
The usage of narcotic drugs is strictly forbidden in Malaysia. Under the Dangerous Drugs Act 1952 [Act 234], anyone found guilty of trafficking narcotic drugs will be given the death penalty. Be sure to avoid drug peddlers and those you may suspect of involvement with drugs.
Manpower Legislation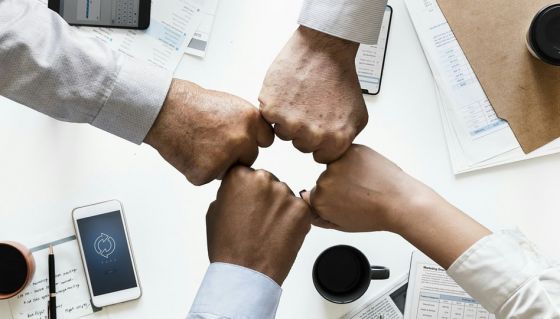 Malaysia has implemented a minimum wage policy in 2011 with the establishment of the National Wages Consultative Council (NWCC) under the National Wages Consultative Council Act 2011 [Act 732].
With effective July 2016, the minimum wage for Peninsular Malaysia is RM1,000 per month while for Sabah, Sarawak and Labuan, the rate is RM920 per month.
The minimum wage rates are reviewed once every two (2) years.
Supplementary benefits which could include bonus and subsidised transport vary from company to company. Fringe benefits offered for management and executive level personnel vary according to the industry and employment policies.
The
Employment Act 1955 [Act 265]
is the principal legislation regulating the terms and conditions of employment.
The
Employees Provident Funds
Act 1991 [Act 452] provides for a compulsory contributory provident fund which is payable to employees in full upon reaching the age of 55 years. Among the categories of employees precluded from compulsory contributions are expatriates and domestic servants.
The
Social Security Organisation (SOCSO)
administers the Employment Injury Insurance Scheme and the Invalidity Pension Scheme, as provided for under the Employee Social Security Act 1969 [Act 4].
The Labour Ordinance of Sabah [Sabah Cap. 67] is the principal legislation which regulates the terms and conditions of employment in the State of Sabah while the Labour Ordinance of Sarawak [Sarawak Cap. 76] covers employment matters in the State of Sarawak.
The
Department of Occupational Safety and Health
of persons at workplaces or in the operation of high risk machinery. It implements the Occupational Safety and Health Act 1994 [Act 514].
The following legislation have been enacted to encourage the growth of responsible trade unions:
Trade Union Act 1959 [Act 262]


Trade Union Regulations 1959


The Industrial Relations Act 1967 [Act 177] provides for the regulation of relations between employers and workers and their trade unions, and the prevention and settlement of trade disputes.
In a non-unionised establishment, the normal practice for dispute settlement is for the employee to try and obtain redress from his supervisor, foreman or employer directly.
There also exists the
Industrial Court of Malaysia
which adjudicates on industrial dispute cases referred by the
Minister of Human Resources
or directly by the employer or employee. It also registers and gives cognizance to collective agreement.
Double Taxation Agreement
Double Taxation Agreements provide for the avoidance of incidence of double taxation on international income such as business profits, dividends, interest and royalties that are derived in one country and remitted to another country.
To date Malaysia has signed such tax treaties with 74 countries
[2]
.
Immigration Requirements
Passport requirement
All persons entering Malaysia must possess valid national passports or other internationally recognised travel documents valid for travel to Malaysia. These passport or travel documents must be valid for at least six (6) months beyond the date of entry into Malaysia. Those who are in possession of passports which are not recognised by Malaysia must apply for a document in lieu of a passport and visa which is issued by Malaysian missions abroad.
Type of passes
Foreigners are issued a Short Term Social Visit Pass at the point of entry.
The other types of passes are Long Term Social Visit Pass, Visit Pass (Temporary Employment), Employment Pass, Visit Pass (Professional), Residence Pass, Dependent's Pass and Student's Pass.
Visa requirement and application
Application for visas for the purpose of entry into Malaysia should be made at the nearest Malaysian mission abroad
[3]
. In countries where Malaysian missions have not been established, applications should be made to the nearest British High Commission or Embassy.
Diplomatic and consular representation
To date more than 100 nations have set up their representation in Malaysia of which more than 60 are located in Kuala Lumpur and the remainder are also accredited to other countries.
There are more than 30 Consular Missions located all over the country. There are also several foreign representations with separate trade missions located in the country. Several
United Nations
organisations and international agencies have also set up regional offices here.
Health Requirement
Yellow Fever:
Vaccination is required for arrivals from infected areas and from yellow fever endemic zones except for children under the age of one (1).
Malaria:
Visitors who intend to say for a period in the jungle are advised to take along some anti-malaria pills.
References
^ Pemberitahuan Voltan Nominal . Energy Commission. Malaysia. Retrieved 13 April 2018


^ (6 March 2018) Status of effective Double Taxation Agreements (DTAs) . Lembaga Hasil Dalam Negeri. Malaysia. Retrieved 13 April 2018


^ Malaysian Mission Overseas . Ministry of Foreign Affairs. Malaysia. Retrieved 13 April 2018