In May 1999, Telekom Malaysia Bhd (TM) started to implement the 7 to 8-digit fixed-line telephone number conversion in stages to increase their capacity to meet the telecommunication needs of local customers.
The change was not initiated by
Telekom Malaysia
but by Jabatan Telekomunikasi Malaysia, whose function has since been taken over by the
Malaysian Communications and Multimedia Commission
, in view of the growing needs of the telecommunication industry. All telecommunication operators in the country require a large amount of numbers. In addition, the increased demand for additional phone service has also prompted this change.
Consumer and businesses are advised to take the necessary measures to notify their customers, family and friends of the change in their telephone numbers.
If you are a business customer with premises in an affected area, you will have to plan ahead for the changes and inform your staff, customers and suppliers. You will also need to look at materials that carry your contact numbers and make the changes accordingly. These include:
Stationery (business cards, company letterheads, etc.)


Advertising and promotional materials


Signage


Website


Helpline and emergency numbers on packaging


You will also need to ensure that you have made changes to your telecommunication equipment. You may have to speak to your equipment suppliers to reset or reprogramme automatic systems that have numbers programmed into them. These include:
Switchboard or PABX


Key phone or Key Telephone System


Auto Dialler Telephone


Telephones programmed with voicemail and features of Enhanced Facilities need to be reprogrammed. Retrieval of messages from the voicemail facility will be interrupted for a maximum period of 3 days after the conversion date for all exchanges, after which, it will return to normal working conditions. However, messages will not be lost during the period of interruption and can be retrieved thereafter.


However, if your number is not affected by this conversion, it would be wise to update your friends' telephone numbers that may be affected to avoid any hassle in the future.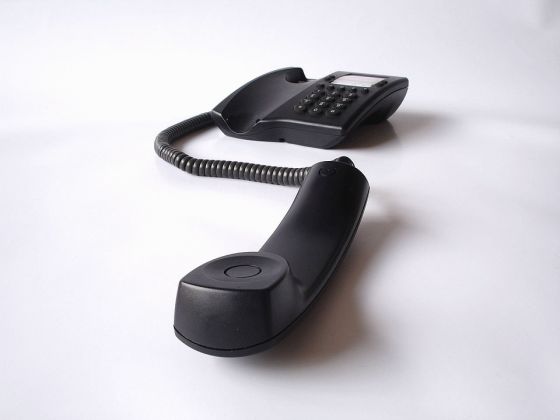 Please refer to the following 7 to 8-digit telephone number conversion chart:
Area: Andalas
Area: Balakong
7-digit
8-digit
7-digit
8-digit
323xxxx

3241xxx

3242xxx

3243xxx

3244xxx

3245xxx

3265xxx

3266xxx

3267xxx

3268xxx

32611xx

32612xx
3323xxxx

33241xxx

33242xxx

33243xxx

33244xxx

33245xxx

33265xxx

33266xxx

33267xxx

33268xxx

332611xx

332612xx
9610xxx

9611xxx

9612xxx

9613xxx

9614xxx

9615xxx

9616xxx

9617xxx

9618xxx

9619xxx

9621xxx

9622xxx
89610xxx

89611xxx

89612xxx

89613xxx

89614xxx

89615xxx

89616xxx

89617xxx

89618xxx

89619xxx

89621xxx

89622xxx
Area: Bandar Baru Ampang
Area: Bandar Tun Razak
7-digit
8-digit
7-digit
8-digit
4701xxx

4702xxx

4703xxx

4704xxx

4705xxx

4706xxx

4707xxx

4792xxx

4793xxx

4794xxx

4795xxx

4796xxx

4797xxx

4798xxx
42701xxx

42702xxx

42703xxx

42704xxx

42705xxx

42706xxx

42707xxx

42792xxx

42793xxx

42794xxx

42795xxx

42796xxx

42797xxx

42798xxx
971xxxx

973xxxx

9702xxx

9703xxx

9704xxx

9705xxx

9706xxx

9707xxx

9708xxx

9721xxx

9722xxx

9723xxx

9724xxx

9725xxx

9726xxx

9752xxx

9753xxx

9754xxx

9755xxx

9756xxx

9757xxx

9758xxx

9791xxx

9795xxx

9796xxx
9171xxxx

9173xxxx

91702xxx

91703xxx

91704xxx

91705xxx

91706xxx

91707xxx

91708xxx

91721xxx

91722xxx

91723xxx

91724xxx

91725xxx

91726xxx

91752xxx

91753xxx

91754xxx

91755xxx

91756xxx

91757xxx

91758xxx

91791xxx

91795xxx

91796xxx
Area: Bangi
Area: Bangsar
7-digit
8-digit
7-digit
8-digit
825xxxx

8201xxx

8202xxx

8242xxx

8243xxx

8244xxx

8245xxx

8246xxx

8247xxx

8248xxx

8261xxx

8262xxx

8263xxx

8264xxx

8265xxx

8266xxx

8267xxx

8268xxx

8269xxx

8271xxx

8282xxx

8283xxx

8284xxx

8285xxx

8286xxx

8287xxx

8288xxx

8292xxx

8293xxx

8294xxx

8295xxx

8296xxx

8297xxx

8298xxx

82411xx

82412xx

82413xx
8925xxxx

89201xxx

89202xxx

89242xxx

89243xxx

89244xxx

89245xxx

89246xxx

89247xxx

89248xxx

89261xxx

89262xxx

89263xxx

89264xxx

89265xxx

89266xxx

89267xxx

89268xxx

89269xxx

89271xxx

89282xxx

89283xxx

89284xxx

89285xxx

89286xxx

89287xxx

89288xxx

89292xxx

89293xxx

89294xxx

89295xxx

89296xxx

89297xxx

89298xxx

892411xx

892412xx

892413xx
282xxxx

284xxxx

285xxxx

286xxxx

287xxxx

288xxxx

2831xxx

2832xxx

2833xxx

2834xxx

2835xxx

2836xxx

2890xxx

2892xxx

2893xxx

2895xxx

2896xxx

2897xxx

2898xxx

2899xxx

28911xx
2282xxxx

2284xxxx

2285xxxx

2286xxxx

2287xxxx

2288xxxx

22831xxx

22832xxx

22833xxx

22834xxx

22835xxx

22836xxx

22890xxx

22892xxx

22893xxx

22895xxx

22896xxx

22897xxx

22898xxx

22899xxx

228911xx