On March 13, 2015, the
Ministry of Domestic Trade, Co-operatives and Consumerism
(Malay:
Kementerian Perdagangan Dalam Negeri, Koperasi dan Kepenggunaan
) has found counterfeit versions of MILO packaging and MILO powder being produced in Negeri Sembilan.
Nestle Malaysia is working with the relevant authorities to curb this matter in considering the safety and quality of their products.
Consumers believed to have purchased counterfeit MILO are advised to contact the MILO Consumer Service Centre at 1-800-88-3433.
Below are some of the differences between genuine and counterfeit versions of MILO.
Tip 1:
The original MILO packaging is machine packed and cut. As such the edges on the top of the original pack will not have a perfect perforation.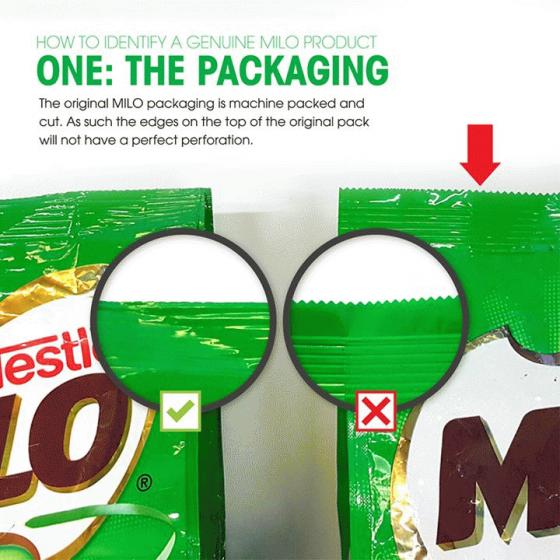 How to identify a genuine MILO product