Caveat Against A Marriage
An objection or caveat against a marriage is a legal notice filed with a court to prevent a marriage proceeding until the opposition can be heard. A caveat acts as a warning to both parties to the marriage that the intended marriage does not comply with the requirements of the Law Reform (Marriage and Divorce) Act 1976. The reasons for seeking a caveat varied.
Lodging A Caveat Against A Marriage
Both parties to the marriage under a civil marriage ceremony have to give a Notice of Marriage which will be published in the office of the Registrar of Marriages for twenty-one (21) days before a certificate for marriage will be issued. During the twenty-one 21-day notice period, any person may lodge a caveat in Form JPN.KC04 (Caveat Form) with the Registrar of Marriages against the issue of a certificate for the marriage of any person named in the caveat. You have to remit an application fee of RM20.00.
Application for caveat against a civil marriage will
NOT
be accepted if:
You must be present to lodge a caveat or objection against a marriage at the National Registration Department, Marriage and Divorce Division (Jabatan Pendaftaran Negara JPN, Bahagian Perkahwinan dan Penceraian)
[3]
. Please bring along your National Identity Card and any supporting evidence.
The caveat must contain the name and place of residence of the person entering the caveat and the grounds of objection must be signed by the person entering the caveat.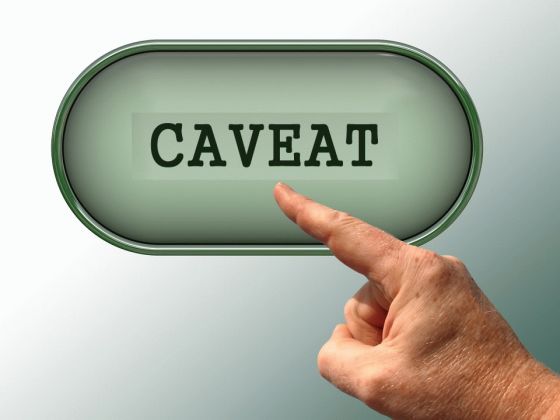 Proceedings If A Caveat Entered
If a caveat is entered, the Registrar will not issue a certificate for the marriage against which the caveat has been entered unless:
after enquiring into the matter of the said objection, he is satisfied that it ought not to prevent the issue of such certificate for the marriage; or


the caveat is withdrawn by the person who entered it.
If the Registrar is in doubt, he shall refer the matter of such caveat to the High Court for a decision.
If the Registrar has refused to issue the certificate for marriage, the person applying for such certificate has a right to appeal to the High Court which shall thereupon either confirm the refusal or direct the grant of the certificate for marriage.
The High Court may require proof of the allegations in a summary way and may hear evidence in support of and in opposition to the objection.
The proceeding will be in chambers before a judge and there shall be no appeal from a decision of a judge.
If the High Court declares the grounds of objections to be frivolous, the person entering the caveat will be liable for costs of all proceedings relating thereto and for damages to be recovered by suit or action by the party against whose marriage such caveat was entered.
References
^ Section 21 and 11(6) of the Law Reform (Marriage and Divorce) Act 1976


^ Section 17 of the Law Reform (Marriage and Divorce) Act 1976