There are many types of investments in the market and each has a different level of risk and expected return.
Certain types of investments (e.g. savings bond) tend to be"safer" than others, meaning your original investment is preserved but the rate of return may be lower.
Investments which promise higher returns (e.g. equity unit trust or shares) will also have higher risks.
As a result of the risk return trade-off, you have to consider the level of risk associated with different types of assets and choose the appropriate asset to invest.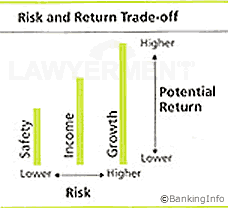 Reprinted with permission from BankingInfo (A Consumer Education Programme by Bank Negara Malaysia)