There are a lot of reasons why people feel timid about themselves. For some it might be the fact that they lack confidence in themselves or they think they are inferior to others. Whatever the case, know that unless you stand up to face your fears, you can never be free. You will remain in that prison of fear, not until you break yourself free.
In doing this, it all starts with a single bold step for you to stand up and talk, just express yourself. For a start, you might not be seen as a professional speaker, no not yet. But with constant practice, you will attain your highest reach.
Motivational speaking is not perfect if the speaker who is giving the speech has no story to tell about his or her own life. What makes your speech unique is that you have experienced some situations, and somehow you broke free from them and came out triumphantly. You have to possess the authority in your voice to change lives for good.
Public speaking is on the list of things that we are afraid to do. Whether it is the fear of being watched closely by people, or the insecurity and self-consciousness during the presentation, these six tips would help give you a polished, professional speech you (and your audience) can be proud of!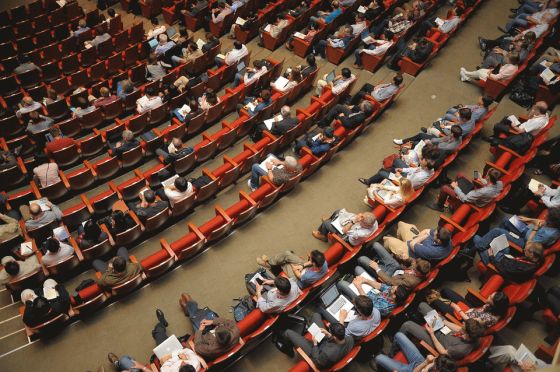 1. Get to know your audience: This is one of the best advice when giving a presentation. What are their interests? Their background? Why they came to hear you speak? What are the ideas you want to share with them? It is better to have discussion in your speech than an ideal non-interactive speech.
2. What do you expect your audience to do as a result of listening to your speech? What is really at the heart of your speech? By focusing on the "end result" rather than slogging through the beginning, a powerful punch that drives home the message rather than creating a ramble.
3. Share a story. In public speaking, it is called a "hook" - something that attracts the attention of your audience and makes them sit down and listen. Start by asking questions or sharing an experience you have had. People like to be active audience rather than passive listeners. But by giving them something that they can identify with, you will find that your audience is just like you; which makes your speech much easier. Make sure your story has a beginning, a point, and an end. There is nothing as bad as telling a story to a captive audience and then forgetting why you said it! Storytelling is one key factor in any inspirational speaking.
4. If you sell a product, focus on the benefits rather than features. People prefer to hear what a product can do for them. Talk about how your product can solve problems.
5. Using PowerPoint presentations is great, but can also be overwhelming - or very boring. Instead, give your audience something to do, providing flipcharts fill-in-the-blank team activities. This technique will strengthen and develop your message in a way that the computer presentation cannot.
6. Make sure your speech ends in a way that recalls the beginning. Professional Speakers can get carried away with the details and leave their audience asking, "What is the point of all this" People normally digest information in "chunks", so just focus on the big picture instead of all?
If you have these six tips in mind, you will not only have an easier time but also overcome your fear of public speaking, and you're going to have a very appreciative audience who in turn will be more receptive and ready to try your product or service.