Writing and Speaking Subcategories
Subcategories for Writing and Speaking are listed below to provide more narrow searching within the Writing and Speaking category.
Articles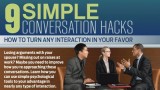 Chicken Little Went to Town-Part 1
"One day Chicken Little was walking in the woods when--KERPLUNK--an acorn fell on her head. 'Oh my goodness!' said Chicken Little. 'The sky is falling! I must go and tell the king.'"
By Bailey Stone