Motivation is the driving force which help causes us to achieve goals. Motivation is said to be intrinsic or extrinsic.
The term is generally used for humans but, theoretically, it can also be used to describe the causes for animal behavior as well. This article refers to human motivation.
According to various theories, motivation may be rooted in a basic need to minimize physical pain and maximize pleasure, or it may include specific needs such as eating and resting, or a desired object, goal, state of being, ideal, or it may be attributed to less-apparent reasons such as altruism, selfishness, morality, or avoiding mortality.
Conceptually, motivation should not be confused with either volition or optimism. Motivation is related to, but distinct from, emotion.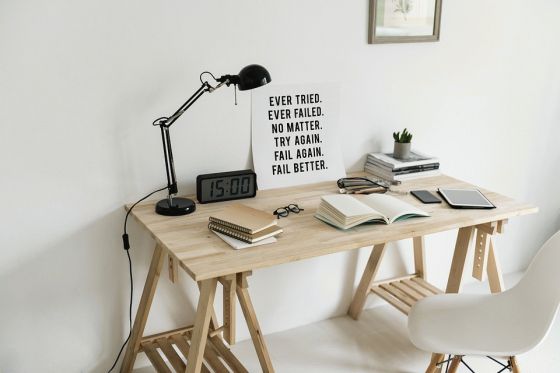 Motivation concepts
Intrinsic and extrinsic motivation
Intrinsic motivation
refers to motivation that is driven by an interest or enjoyment in the task itself, and exists within the individual rather than relying on any external pressure. Intrinsic motivation has been studied by social and educational psychologists since the early 1970s. Research has found that it is usually associated with high educational achievement and enjoyment by students. Explanations of intrinsic motivation have been given in the context of Fritz Heider's attribution theory, Bandura's work on self-efficacy, and Deci and Ryan's cognitive evaluation theory (see self-determination theory). Students are likely to be intrinsically motivated if they:
attribute their educational results to internal factors that they can control (e.g. the amount of effort they put in),
believe they can be effective agents in reaching desired goals (i.e. the results are not determined by luck),
are interested in mastering a topic, rather than just rote-learning to achieve good grades.
Advantages
: Intrinsic motivation can be long-lasting and self-sustaining. Efforts to build this kind of motivation are also typically efforts at promoting student learning. Such efforts often focus on the subject rather than rewards or punishments.
Disadvantages
: Efforts at fostering intrinsic motivation can be slow to affect behavior and can require special and lengthy preparation. Students are individuals, so a variety of approaches may be needed to motivate different students. It is often helpful to know what interests one's students in order to connect these interests with the subject matter. This requires getting to know one's students. Also, it helps if the instructor is interested in the subject.
Extrinsic motivation
comes from outside of the individual. Common extrinsic motivations are rewards like money and grades, coercion and threat of punishment. Competition is in general extrinsic because it encourages the performer to win and beat others, not to enjoy the intrinsic rewards of the activity. A crowd cheering on the individual and trophies are also extrinsic incentives.
Social psychological research has indicated that extrinsic rewards can lead to overjustification and a subsequent reduction in intrinsic motivation. In one study demonstrating this effect, children who expected to be (and were) rewarded with a ribbon and a gold star for drawing pictures spent less time playing with the drawing materials in subsequent observations than children who were assigned to an unexpected reward condition and to children who received no extrinsic reward.
Self-determination theory proposes that extrinsic motivation can be internalised by the individual if the task fits with their values and beliefs and therefore helps to fulfill their basic psychological needs.
Advantages
: Allows individuals to become easily motivated and work towards a goal.
Disadvantages
: Motivation will only last as long as the external rewards are satisfying.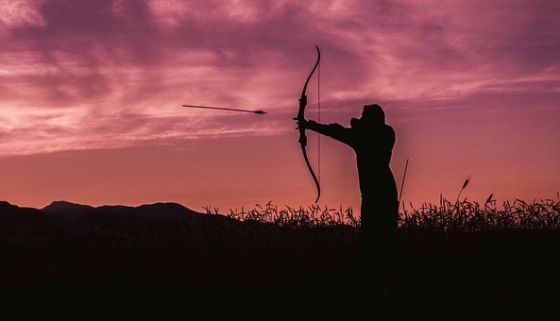 Self-control
The self-control of motivation is increasingly understood as a subset of emotional intelligence; a person may be highly intelligent according to a more conservative definition (as measured by many intelligence tests), yet unmotivated to dedicate this intelligence to certain tasks. Yale School of Management professor Victor Vroom's "expectancy theory" provides an account of when people will decide whether to exert self control to pursue a particular goal.
Drives and desires can be described as a deficiency or need that activates behavior that is aimed at a goal or an incentive. These are thought to originate within the individual and may not require external stimuli to encourage the behavior. Basic drives could be sparked by deficiencies such as hunger, which motivates a person to seek food; whereas more subtle drives might be the desire for praise and approval, which motivates a person to behave in a manner pleasing to others.
By contrast, the role of extrinsic rewards and stimuli can be seen in the example of training animals by giving them treats when they perform a trick correctly. The treat motivates the animals to perform the trick consistently, even later when the treat is removed from the process.
Practical applications
The control of motivation is only understood to a limited extent. There are many different approaches of motivation training, but many of these are considered pseudoscientific by critics. To understand how to control motivation it is first necessary to understand why many people lack motivation.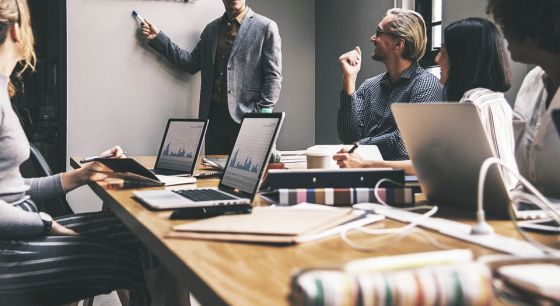 * Implementations of natural theories
Natural theories of motivation such as Theory Y argue that individuals are naturally willing to work and prefer jobs with high responsibility, creativity and ingenuity.
Holistically, the implementation in the workplace based on natural theories of motivation requires creating a comfortable and open work environment because it is through this climate that the individuals' goals are most likely to be aligned with the organization's goals.
Based on the assumptions of natural theorists, individuals are motivated to work for an organization when they feel fulfillment from the work and organization. Therefore, hiring should focus on matching the goals of the individual with the goals of the organization rather than solely on the candidate's proficiency at completing a task, as rational theorists would argue.
Logistically, there are several ways that firms can implement the assumptions of natural theories of motivation, including delegation of responsibilities, participation in management by employees, job enlargement, and membership within the firm.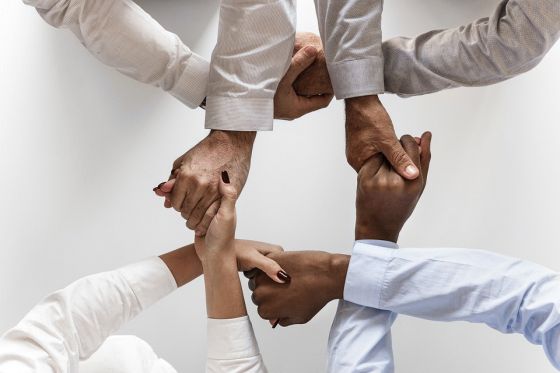 * Employee motivation
"If one wishes to create a highly valid theory, which is also constructed with the purpose of enhanced usefulness in practice in mind, it would be best to look to motivation theories ... for an appropriate model" (Miner, 2003, p. 29).
Employee motivation, i.e. methods for motivating employees, is an intrinsic and internal drive to put forth the necessary effort and action towards work-related activities. It has been broadly defined as the "psychological forces that determine the direction of a person's behavior in an organisation, a person's level of effort and a person's level of persistence".
Motivation is the impulse that an individual has in a job or activity to reaching an end goal. There are multiple theories of how best to motive workers, but all agree that a well-motivated work force means a more productive work force.
The design of an employee's job can have a significant effect on their job motivation. Job design includes designing jobs that create both a challenging and interesting task for the employee and is effective and efficient for getting the job done.
The Job Characteristics Model (JCM), as designed by Hackman and Oldham attempts to use job design to improve employee intrinsic motivation. They show that any job can be described in terms of five key job characteristics:
Skill Variety - the degree to which the job requires the use of different skills and talents
Task Identity - the degree to which the job has contributed to a clearly identifiable larger project
Task Significance - the degree to which the job affects the lives or work of other people
Autonomy - the degree to which the employee has independence, freedom and discretion in carrying out the job
Task Feedback - the degree to which the employee is provided with clear, specific, detailed, actionable information about the effectiveness of his or her job performance
The JCM links the core job dimensions listed above to critical psychological states which results in increased employee intrinsic motivation. This forms the basis of this "employee growth-need strength." The core dimensions listed above can be combined into a single predictive index, called the
Motivating Potential Score
.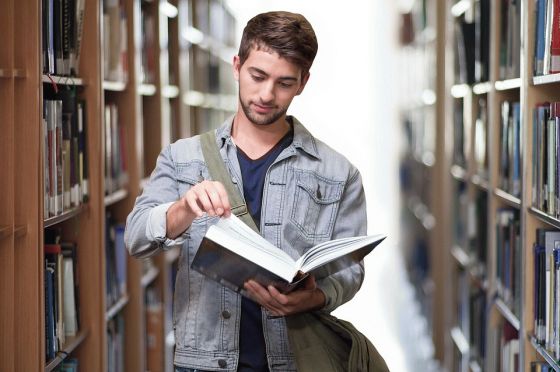 * Education
Motivation is of particular interest to educational psychologists because of the crucial role it plays in student learning. However, the specific kind of motivation that is studied in the specialized setting of education differs qualitatively from the more general forms of motivation studied by psychologists in other fields.
Motivation in education can have several effects on how students learn and how they behave towards subject matter. It can:
Direct behavior toward particular goals
Lead to increased effort and energy
Increase initiation of, and persistence in, activities
Enhance cognitive processing
Determine what consequences are reinforcing
Lead to improved performance.
Generally, motivation is conceptualized as either
intrinsic
or
extrinsic
. Classically, these categories are regarded as distinct. Today, these concepts are less likely to be used as distinct categories, but instead as two ideal types that define a continuum:
Intrinsic motivation occurs when people are internally motivated to do something because it either brings them pleasure, they think it is important, or they feel that what they are learning is significant.
Extrinsic motivation comes into play when a student is compelled to do something or act a certain way because of factors external to him or her (like money or good grades).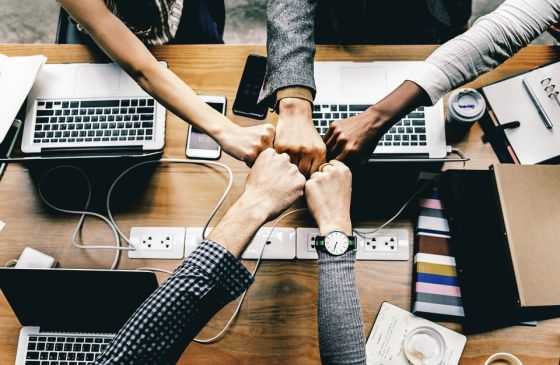 * Business
At lower levels of Maslow's hierarchy of needs, such as physiological needs, money is a motivator, however it tends to have a motivating effect on staff that lasts only for a short period (in accordance with Herzberg's two-factor model of motivation).
At higher levels of the hierarchy, praise, respect, recognition, empowerment and a sense of belonging are far more powerful motivators than money, as both Abraham Maslow's theory of motivation and Douglas McGregor's theory X and theory Y (pertaining to the theory of leadership) demonstrate.
According to Maslow, people are motivated by unsatisfied needs. Maslow has money at the lowest level of the hierarchy and shows other needs are better motivators to staff.
In
Essentials of Organizational Behavior
, Robbins and Judge examine recognition programs as motivators, and identify five principles that contribute to the success of an employee incentive program:
Recognition of employees' individual differences, and clear identification of behavior deemed worthy of recognition
Allowing employees to participate
Linking rewards to performance
Rewarding of nominators
Visibility of the recognition process
Modern organizations adopt non-monetary employee motivation methods rather than tying it with tangible rewards.
Provide a positive work environment
Encourage team contribution and rewards
Feedback
Give challenging roles
Empowering employees with training and independent thinking
This method makes employees feel they're a part of the organization and their reward is seeing it grow through their efforts.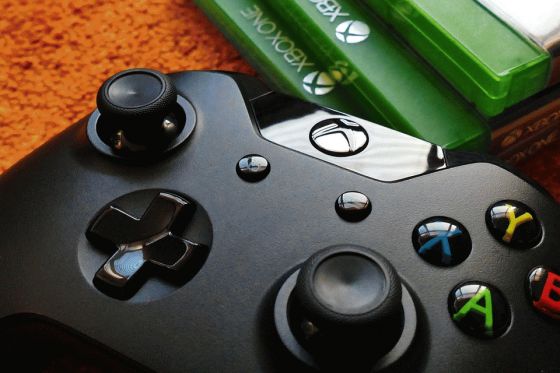 * Games
Motivational models are central to game design, because without motivation, a player will not be interested in progressing further within a game.
Several models for gameplay motivations have been proposed, including Richard Bartle's. Jon Radoff has proposed a four-quadrant model of gameplay motivation that includes cooperation, competition, immersion and achievement.
The motivational structure of games is central to the gamification trend, which seeks to apply game-based motivation to business applications.
In the end, game designers must know the needs and desires of their customers for their companies to flourish.