Many people would say that marriage is one of the biggest life steps a person will go through. Unfortunately, planning a wedding can at times be a daunting and exhausting event to plan. The cost of weddings and intense planning can stress even the calmest of individuals. This article contains advice and tips to help you plan a beautiful wedding with ease.
When thinking about wedding jewelry, consider borrowing your jewelry instead of buying it. Your friends and family may have great jewelry pieces that they will be willing to let you use free of charge. If you use someones jewelry instead of buying new, the jewelry will also hold sentimental value.
Include your children in your wedding to make sure that it's an enjoyable experience for everyone. Start right when you begin planning by asking them what elements they would like to include in the ceremony. You can even have your oldest child walk you down the aisle and give you away to their new step-parent.
Photographs that couples won't think of can make their wedding album special. If you're doing the photography, make sure to take photos of all the small things, including the rings, bouquet, invitations, program, tables, cake, food, menu, and lots of candids of the guests arriving. You can find more ideas in wedding magazines as their photography will be top notch.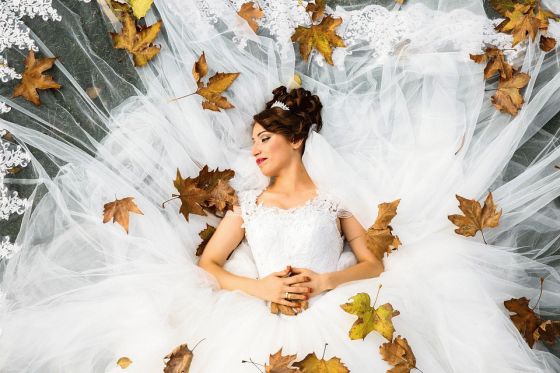 Even if your budget is small, having two photographers at your wedding can catch shots that might be missed otherwise. Consider asking family members to take on the roll as an additional photographer, or even have both photographers be someone you know personally. Free is the best way to go, and they might even give you the end product as a wedding gift.
When figuring out your seating plan, make sure that tables only include people who know each other and who most definitely LIKE each other! Don't seat your cousin with your boss if he once fired her for being late or your Mom and your Dad who happen to be divorced.
I was at a wedding last year which seemed more like a circus. Not only did they have the typical events like bouquet tossing and garter removal, but they insisted on playing games throughout the night. Many guests won't be expecting to have to compete at your reception, nor will they welcome the opportunity. Try to keep entertainment such as this to a minimum.
It is okay to let loose at your wedding reception. Many people take their wedding day too serious and do not remember it is supposed to be a joyous occasion. When this happens, they look back at their special day with unpleasant memories. Laugh with your guests, and dance to upbeat music.
Ensure that everyone coming to your destination wedding, knows exactly what to do and where to go when they get off the plane. Provide them with detailed instructions on how to get to the hotel and then, how to get from the hotel to your wedding location. They should also have help in heading home.
A wedding planner is an excellent idea if your desire to have a destination wedding. It's next to impossible to plan your wedding from home, so a planner can save you money and time by doing everything locally. They'll know all of the best vendors to use and all the ways to get a discount.
As was discussed at the beginning of this article, a wedding is a momentous occasion, but is ridden with a plethora of decisions and expenses. Avoiding the stress associated with planning weddings can be difficult for many. Apply the advice from this article and you will be on your way to planning a great wedding.