The silver wedding anniversary is perhaps one of the biggest celebrations in marital life. The tradition of celebrating this event has been around in Europe for many centuries and the gift associated with the event has always been silver. Although many people do try and buy a traditional silver gift, silver wedding anniversary gifts with a silver theme or association are also appropriate.
If you are helping to arrange a party, there are some things to consider. Wherever possible, guests who were invited to the wedding should be invited to the silver anniversary party and it is also important to make sure there is a mix of newer friends as well.
It's nice if the celebratory couple are presented with a guest book beforehand, it can then be passed around at the function, allowing all of the guests present to put their best wishes and comments in the book.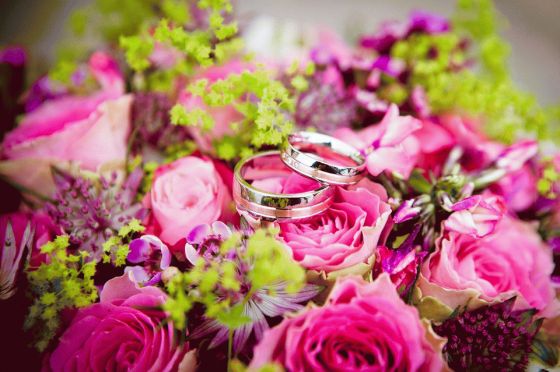 Flowers may be an important part of the celebrations, especially if a party is being arranged. The Victorians made the "Language of flowers" important because there were limited ways in which emotions could be expressed. Even though nowadays most varieties of flowers are available throughout the year and it is the sentiment that often gives the gift of flowers a meaning, it can be nice to consider the meanings of the flowers that are bought as part of the celebrations, or given as silver wedding anniversary gifts. Peonies and stephanotis represent happy marriage and sunflowers stand for loyalty. Don't forget as well there are many varieties of roses available that include "silver" in their name and roses are still one of the best flowers to express love.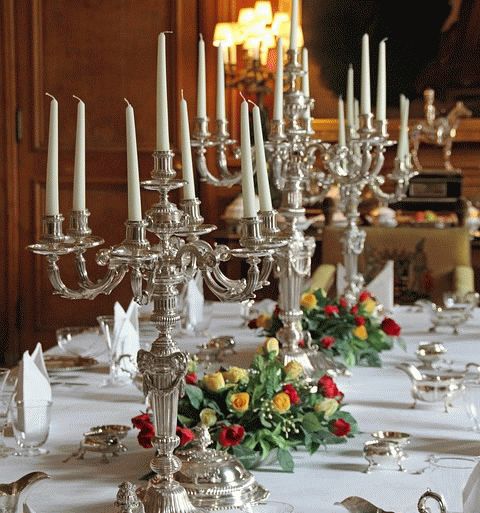 One of the things to consider when looking for silver wedding anniversary gifts is when the anniversary actually is, as if it falls near a major calendar celebration then that can give additional inspiration. One example could be if the anniversary falls at New Year. There has long been a tradition of gift giving at the New Year and in parts of Europe this practice remains. Because candles are a traditional and popular gift for New Year celebrations, why not buy a silver candlestick as a silver wedding anniversary gift?
One thing that you should consider doing if you've been invited to a couple's silver wedding anniversary party is to contact a member of their family to see if there are any specific gifts that are wanted. It's also important to think about the hobbies and interests of the couple; if for example they're keen gardeners some silver coloured planters could be an appropriate gift, or a silver birch tree.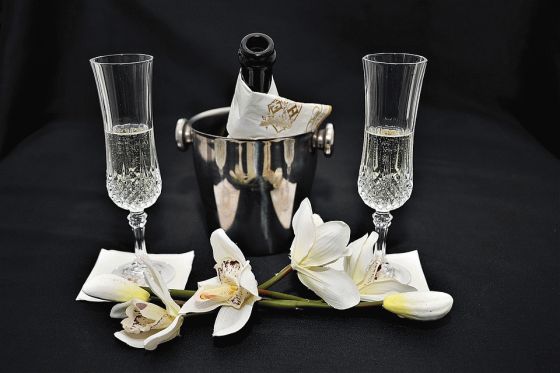 Otherwise, for small silver wedding anniversary gifts why don't you consider personal items such as silver pens, earrings, a vanity mirror or cufflinks? There are also lots of small household gifts such as a silver candleholder, mirror or a vase. If you do have quite a small gift budget, then think about buying silver plated items rather than sterling silver. It's also very easy to get silver or silver plated items engraved with a personal message, this gives the gift much more of a personal touch. Champagne is also a favourite choice for silver wedding anniversary gifts.
If you're considering a larger silver wedding anniversary gift, again, there are many ideas available. A canteen of cutlery or a sterling silver serving platter are possible gifts, or how about a silver coloured dinner service or a silver percolator? These are just a few examples of potential silver wedding anniversary gifts. A silver carriage clock, or even his and hers watches are a possibility, as well as other jewellery options for both partners such as bracelets.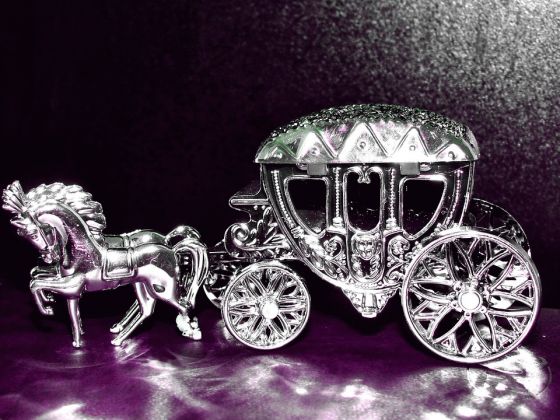 There are many silver wedding anniversary gifts available that can suit any budget. If a number of you really are struggling for a gift, it may be worth considering that you all put some cash together to pay for a short break, or even gift vouchers for a specific store. Gift experiences are another possibility, arranging for a skydiving trip will probably be a once in a lifetime experience for many people.
Whatever you decide to do, whether it's for your own silver wedding anniversary, or for somebody else, it's a milestone in life that deserves to be well and truly celebrated. Remember that with friends and family around there is a guarantee that the silver wedding anniversary will be a memorable event.