Feng shui wedding tips can help newlyweds attract more love into their relationship.
There are a number of symbols and aromas, which can be used either in the southwest part of any room (the area of Love and Marriage), or in the bedroom of the newlyweds.
Let's discuss the symbols first. The most important aspect is that any symbol that you use, needs to be in a pair. It can be anything: a pair of beautiful pillows, candleholders with candles, dolphin figurines, crystal eggs, etc. For love, classic feng shui typically uses a pair of mandarin ducks - orange ducks made of pottery, red jasper or other "earthly" materials. You can also use a pair of cranes. Both of these bird species represent undying love and faithfulness in the couple.
Another traditional love charm is a figurine of the Moon Fairy, who is considered the goddess of happiness, love and joy. You can also use ceramic, porcelain or crystal vases with flowers in them, which symbolize love, tenderness and passion.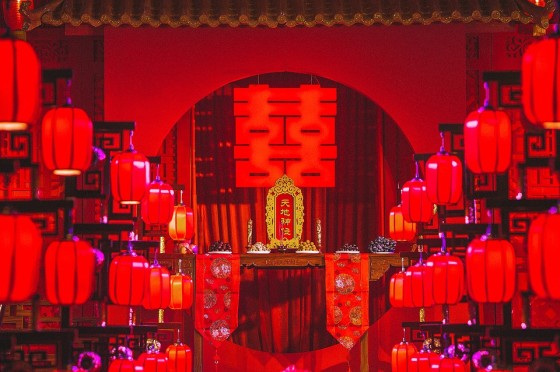 A great talisman for enhancing romantic luck is "double luck". It can be placed in the south-western sector of the house or put under the bed. Another good charm is the "double luck knot" - a knot made in a special way. Its "infinite" thread symbolizes an infinite luck.
The sector of Love and Marriage is "ruled" by the earth element. Therefore, feng shui wedding advice is to boost it using the "earth" or "fire" charms - different types of stones. You can make attractive compositions using semi-precious stones or crystals. Chinese feng shui schools give preference to jade eggs, crystal balls and statuettes made of stone. You can cleanse the stones using salt water or incense, prior to using them.
Colors that activate the sector of marriage are the shades of pink, yellow and brown (terra cotta, ocher, beige, and sand). You can hang red Chinese lanterns in the bedroom. Red or pink hearts (paired) are one of the most effective love charms; hearts of rose quartz are considered the best. Paintings of happy couples can be very good also. You can also hang wind chimes with pendants in the form of hearts - they will add romance to your interior.
If you choose to place images of hieroglyphs, the most appropriate would be "beauty" - a symbol of harmony indoors, and "love" - a symbol of happiness in personal relationships.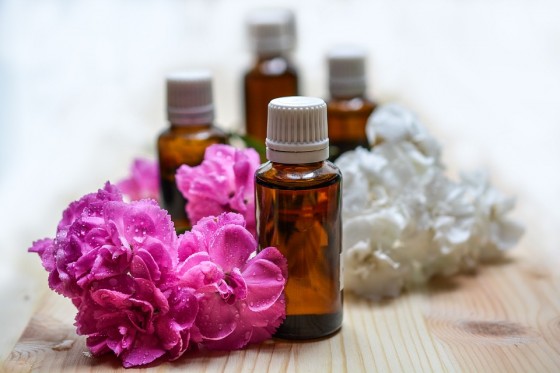 Following is a list of feng shui wedding scents that help to attract love and sympathy. The main point it to choose the scents that please both, you and your partner.
Orange - creates the atmosphere of serenity, ease, and confidence.
Bergamot - relieves tension and enhances erotic appeal.
Clove - gives confidence in success.
Geranium - increases sexual appeal.
Grapefruit - boosts emotional bond.
Jasmine - helps shy people overcome their shyness.
Ylang-Ylang - enhances intuition, frees, and awakens the senses.
Ginger - enhances determination.
Mandarin - helps achieve harmony.
Juniper - creates a sense of novelty.
Neroli - boosts sexuality and sensuality.
Patchouli - awakens the primordial energy of the chakras and enhances sexuality.
Rosemary - enriches feelings.