Top Ten Ways to Blow A Date #1
1.
Show up late.
Don't be a dork and show up for your meeting late. If you want to impress a girl, be punctual. Some women will walk out that door at 7:10 if you were supposed to be there at 7:00. It doesn't make you look cool, it makes you look flaky.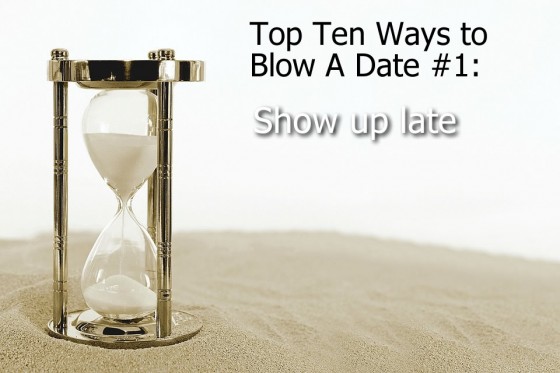 Top Ten Ways to Blow A Date #2
2.
Show up too early.
Don't be the dweeb who shows up at the party at her house twenty minutes early. It makes you look desperate and inexperienced. Be smart. Show up exactly on time even if you have to sit in your car for thirty minutes.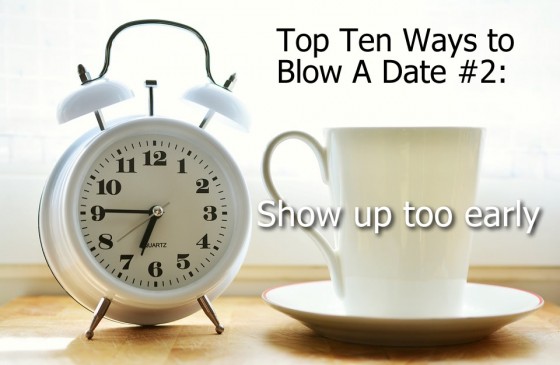 Top Ten Ways to Blow A Date #3
3.
Grope her inappropriately in public.
You know what I'm talking about. There is no cause for that unless you are on the dance floor doing some dirty dancing. Keep those first few touches very subtle and sexy. A nice touch on her back is much more effective than a grope.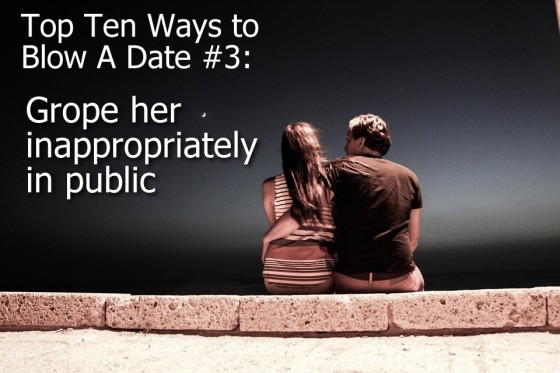 Top Ten Ways to Blow A Date #4
4.
Have bad breath.
Buy mints. Covertly breathe into your palm to see if you have bad breath. This is a sure attraction killer. Don't let it happen to you. If you must, go into the bathroom and brush your teeth. Nobody on earth wants to smooch someone with bad breath.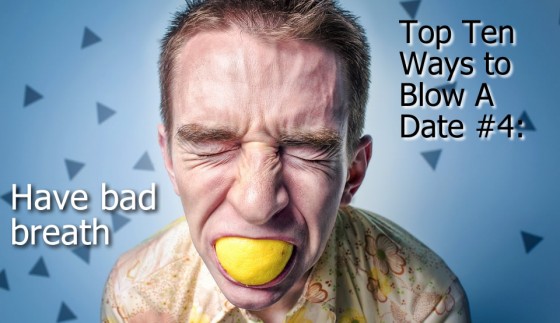 Top Ten Ways to Blow A Date #5
5.
Dress like a slob.
Very few women will find this attractive. If you've got away with it in the past, then consider yourself lucky. Make sure you are wearing clothes that make you look your best. I don't care if you can only afford one pair of jeans; make sure they make you look your best. Put a little effort into your appearance, it can make a huge difference.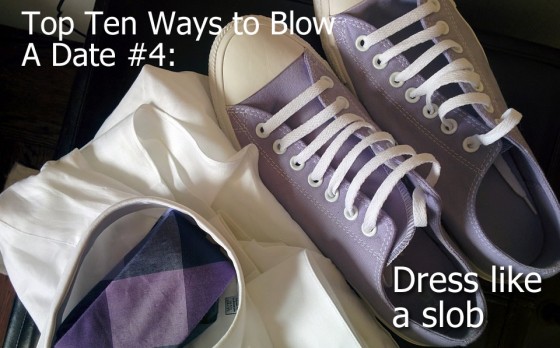 Top Ten Ways to Blow A Date #6
6.
Talk crassly.
Women do not find blunt sexual talk a turn on. Most will kick you to the curb if you start smack talking. Act like a gentlemen. If you are trying to turn her on, do that nonverbally with your eye contact and body language. Trust me, this is much more effective.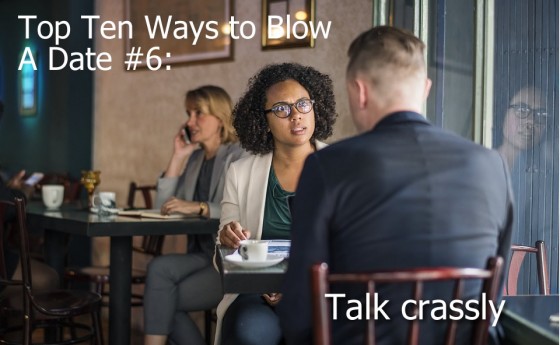 Top Ten Ways to Blow A Date #7
7.
Flirt.
You can talk to other girls, but no overt flirting on that first date. Make sure you pay attention to her. IT doesn't hurt her to see you are a hot commodity, but keep it under reign.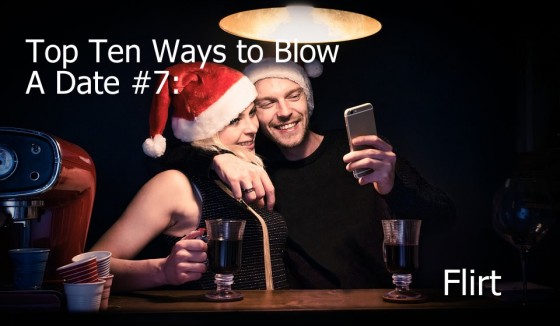 Top Ten Ways to Blow A Date #8
8.
Talk about your future together.
This screams "desperate." Don't mention all the great places and things you want to do with her. Keep her guessing throughout the night to keep that tension and mystery intact.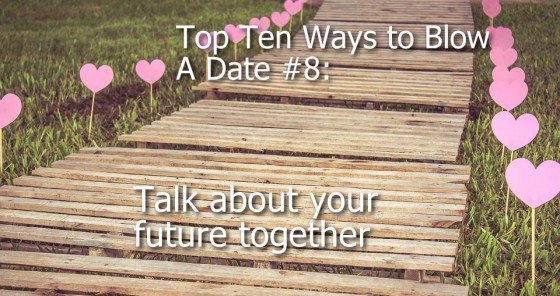 Top Ten Ways to Blow A Date #9
9.
Blab about your ex-girlfriend.
This ties in a bit to number eight. Don't spill the beans on everything. Maintain a little bit of mystery about yourself. It sparks attraction. Trust me.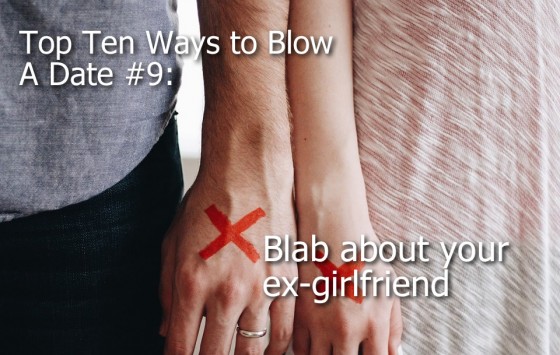 Top Ten Ways to Blow A Date #10
10.
Don't move in for a kiss at the end.
If you don't try to kiss a girl at the end of your first date, you've blown it. Men who don't move in for a kiss end up forever in the friend zone.