Articles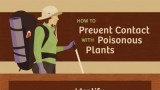 Different Kinds of Stones
It sits on the side of the curvy highway, a huge grey boulder, seeming to be a permanent landmark of this highway. As large as it is, you figure it's been there for centuries.
A Brief Introduction To Cotton
Cotton is the most important natural fibre known to us today. It has been around for centuries and empires have been built on its merits. It fuelled the colonial movements and subsequently became one of the causes for freedom struggles around the...