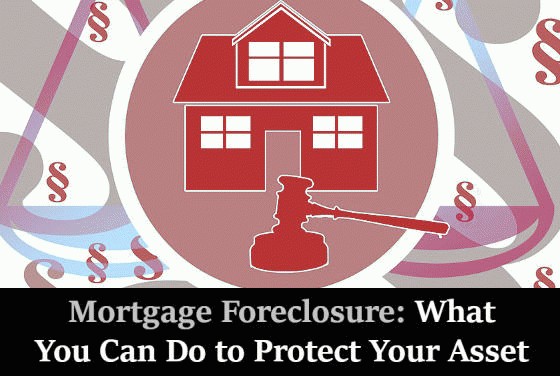 If you purchased your home through a loan, this means that until your home is fully paid, it's still on mortgage. You're obliged to settle the required monthly payments, else, a foreclosure will ensue. Lenders have a legal recourse should you fail to make the necessary payments, and one of those is through foreclosure, whereby the lender now has a legal means to repossess or take over your home.
Apart from losing your home or any real estate asset that's now the subject of the foreclosure proceedings, the foreclosure and deficiency judgment can, unfortunately, also affect your ability to qualify for a credit in the future. So, as much as possible, you'll want to be able to protect your assets and avoid a foreclosure, even when it's a proceeding that's already becoming a near-reality.
In this article, you'll come across some of the best things you can do so you can protect your asset or home against an impending foreclosure. Read on!
1. Don't Ignore the Problem
One of the biggest mistakes committed by property owners when a foreclosure notice is sent to them is that they deliberately ignore the problem. This means that when the foreclosure notice arrives, all they do is shove it in the 'debt' or 'ignore' drawer. This happens, especially when you just can't be bothered by one more problem piling up on the many other financial problems you've already accumulated.
You may have physically ignored the paper itself, but this doesn't mean that the foreclosure proceeding won't push through. It'll continue to haunt your mind, day after day. Ignoring the problem is only a temporary solution.
The best thing for you to do, instead, is to move along, take action, seek the help of the experts, like mortgages.co.nz, and hire a lawyer you can trust to help you with the best recourse or solution for the foreclosure on your property.
2. Apply for a Loan Modification
Applying for a loan modification is another way for you to avoid an impending foreclosure on your property. A loan modification is a good solution for the very reason that banks are prohibited from dual tracking, or the process by which banks proceed with the foreclosure while a loss mitigation application is still pending.
When your application for loan modification is approved, the foreclosure on a specific asset will be stopped, given that you now stay updated with the payments on the modified loan. The rates for your mortgage payments may now be changed to lower ones, and this guide can give you more insights on those various rates.
To ensure its success, remember these dos and don'ts when applying for a loan modification. These are:
Do apply for the loan modification as soon as possible, which means immediately after you've fallen behind on your mortgage payments.

Do ensure you complete all of the documentary requirements, just so you can speed up your application process and avoid a rejection.

Do learn about the laws that apply to loan modification, which is also why you may need to call for the services of a lawyer to help you out in this process.

Don't be impatient with the lender. Remember that you're the one in need now, not them. The more amicable you are, the better your lender will also be.

Don't assume everything is right on track after sending your application, without the need of checking or performing follow-ups for this purpose.
3. File for Bankruptcy
A mortgage foreclosure proceeding can be a difficult legal procedure to master, so it makes sense that you'll need the help and advice of a lawyer in this regard. Your first step should, therefore, be to hire a lawyer that can help you with your bankruptcy proceeding. Your lawyer will most likely help you start by filing for bankruptcy, especially if the foreclosure sale is already within the same week, and you're pressed by time.
Stopping the sale through filing for bankruptcy will create an automatic stay on your asset. This works as an injunction that prohibits the bank from foreclosing on your home or trying to collect its debt. Thereby, the foreclosure proceedings on your property will also be stopped, albeit temporarily.
The rules of procedure regarding bankruptcy proceedings differ from one state or one location to another, so it's your call to hire a local lawyer who can enlighten you on the specific proceedings that apply in your local area.
Conclusion
A notice of mortgage foreclosure on your property is always a scary one to receive. Even if you've tried your best to be very responsible with your payments, unfortunately, there'll be certain instances and events in your life that may render it difficult for you to pay for the mortgage during certain months. While this is a challenging situation to be in, fortunately, the law, still, has some grace by giving you a chance to protect your assets and prevent a foreclosure. The tips above can give you a good start in that pursuit.