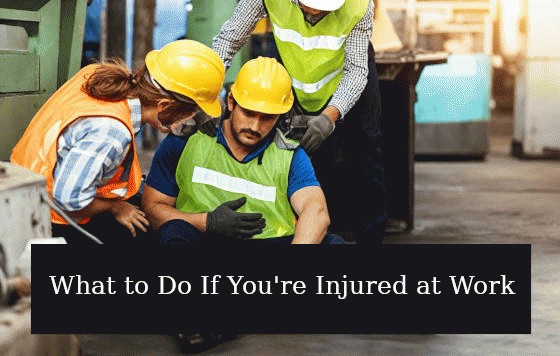 Sustaining an injury at work is usually unexpected, which could result in minor or major physical injuries, including severed arms or legs because of operating machines or handling hazardous substances, like chemicals. Such situations could jeopardize the person's ability to make a living, cutting off their flow of income.
Workplace injuries could be a cause of stained employer and employee relationships, too, most especially if there are no clear policies on workers' compensation benefits. So, what do you need to do if you're injured at work?
In this post, you'll learn the important things to do if you're injured in the workplace.
Immediately Report the Incident
As an employee, it's your responsibility to report to your supervisor all things happening within your scope of work, including an accident or getting injured in the workplace. Of course, a crucial part that must be included in this step is to seek immediate medical attention.
Companies usually employ occupational health nurses and doctors to handle emergency cases. They provide first aid treatment and call the emergency hotline if the injured worker needs to be hospitalized.
On the other hand, your immediate supervisor will report the incident to the management for processing of workers' compensation benefits and for any appropriate solutions to address the problem.
Consult a Personal Injury Lawyer
After your health and safety have been ascertained, it's essential to consult a personal injury lawyer as soon as the incident happens. Injured Workers Law Firm agrees that no time should be wasted before seeking legal advice.
A personal injury lawyer can help an injured worker find legal options for various reasons and situations, such as the following:
If the employer is not cooperative in giving due workers' compensation benefits to an injured worker or discriminates against the worker, a lawsuit can be filed.

The insurance company reduces or denies the claim.

The injured worker is not receiving a reasonable amount of compensation and medical attention.

The incident resulted in permanent disability.

File a Claim
Make sure to complete a workers' compensation claim form and mail it to the nearest Workers' Compensation Board office as soon as possible to avoid lost time. Generally, a claim should be filed within two years after the incident or disablement due to an occupational disease.
However, sometimes, it may take years for an occupational disease to develop. If you observe signs and symptoms of occupational disease, seek medical consultation, and file a claim immediately to avoid losing your right to file a personal injury claim or lawsuit.
Gather Facts About the Injury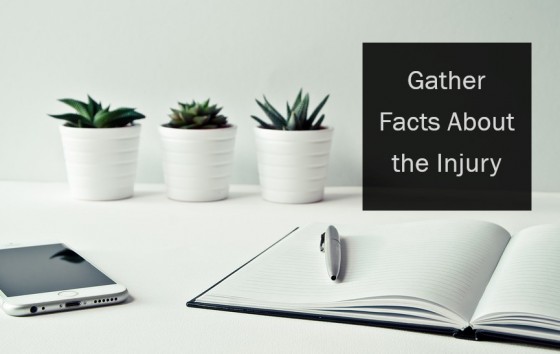 While it's normal to remember less about a workplace injury, you can still gather facts to prove your claim. For instance, the employee can keep a diary to log all unusual events, factors, or signs that are possibly caused by occupational disease or injury.
Here are some examples:
Note the date you were absent and not feeling well. You can check your sick leave days in your employee attendance and PTO software or with your HR.

Take note of any occasion that you were not able to move properly or attend because of sickness.

Gather all relevant information from co-workers who experience the same signs and symptoms you're experiencing.

FAQ About Suing an Employer for Work Injury
1. How long does an employee have to sue an employer if there's a claim filed?
If an employee has a claim against their employer, the filing should be within the "statute of limitations." The time frame varies from one state to another.
To ensure you'll be able to file a claim or lawsuit within the statutes of limitations applicable in your area, discuss your personal injury case with an attorney.
2. Can a worker sue their employer if they discriminate or retaliate?
Yes. The workers' compensation immunity won't protect the employer because this rule only applies to all injury-related lawsuits. All states prohibit employment discrimination and retaliation. So, you should speak with a lawyer if you've been treated unfairly because you file a workers' compensation.
3. If a worker can't sue their employer because of workers' compensation immunity, how can they seek full compensation for their work injury?
An injured worker can pursue a third-party claim against a negligent driver, a property owner, contractor, subcontractor, or any other person or entity that was at fault in the accident. The workers' compensation immunity rule only applies to employers.
So, an injured employee can still sue any third party that's responsible for sustained injuries.
Conclusion
If you or your loved one has been injured at work, it's important to seek prompt medical attention and report the incident to the immediate supervisor. Also, it's crucial to get legal advice from a personal injury lawyer to know your rights and legal options, safeguarding whatever evidence that can prove your claim.