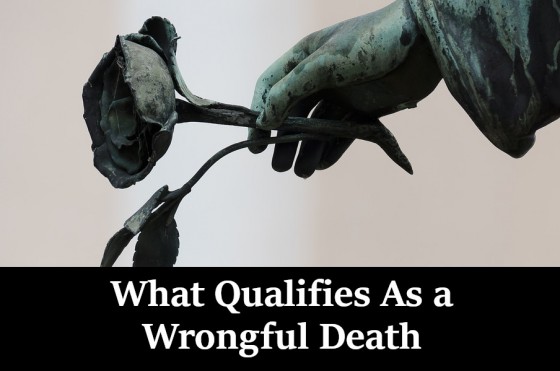 When you've lost somebody due to the wrongdoing of another the grief and loss you feel can be almost overwhelming. Negligent injury is always a serious situation however, wrongful death is the worst form of negligence due to its scope and impact. The loss of a family is devastating and for many families, the grief of such an event can last a lifetime. The loss is both finical and emotional and a wrongful death lawsuit is not only about preventing material loss but also holding accountable those whose negligence has led to such a situation. Having skilled legal representation at your side during a wrongful death claim is critical to ensure that the situation is handled properly, and they can deal with the legal technicalities of filing a claim. Also, you have the support and legal advice you deserve.
What Can Be Classified As a Wrongful Death?
The causes of wrongful death can be varied and include several situations and occurrences including:
Premise liability such as a slick floor leading to a fall.

Medical malpractice from surgery or treatment.

Motorcycle, car, and truck accidents.

Defective products and other product liability errors.

Construction site accidents.
Wrongful Death Defined
The above events call all be classified as accidents depending on the situation to be classified as wrongful death requires a degree of negligence beyond simple error. Examples can include causing an accident while driving drunk or under the influence of drugs, lack of proper safety precautions at a job site or factory, knowingly releasing a defective product to the consumer market, purposely cutting corners when providing medical care, and other such situations. When seeking wrongful death damages negligence can be spread across multiple parties all of which can be held accountable due to their actions and be named in legal proceedings.
A factor in deciding between an accident and wrongful death is reasonable care. A person or company's actions are judged based on the idea of what would a logical person do in the same situation. A common example is drunk driving because a reasonable person knows driving when under the influence of alcohol or other drugs is in no way reasonable.
Damages an Attorney Can Seek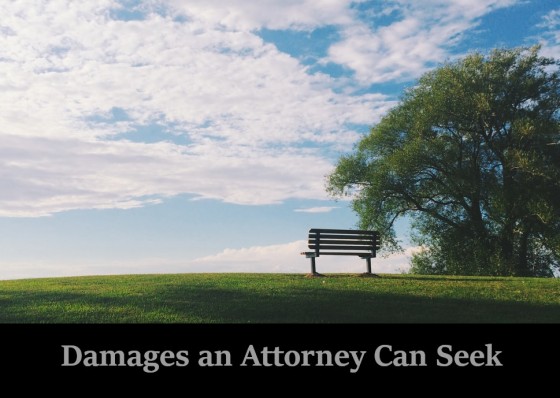 When a loved one dies in a wrongful accident placing a figure on your loss can seem highly difficult. Your attorney understands the difficulties of such a situation and your emotional impact as well. Damages in a wrongful death case can take many forms both economic and non-economic. Damages can include but are not limited to, the following categories: medical expenses, end-of-life expenses including funerals, the projected loss of future income due to untimely passing, and the emotional damages due to losing a beloved member of your family. When damages are decided the total can be based on both exact figures such as lost income and less specific totals such as emotional distress. Despite being harder to quantify non-economic damages are given due weight and value by your attorney and before the court.
Settlements
As every case is dependent on its own unique circumstances the total of a settlement can vary greatly ranging from thousands to millions of dollars. When a settlement is decided there are numerous factors that will be taken into consideration.
The circumstances of the death, the type of accident that occurred, and associated damages.

The age and future earning potential of the deceased that have been lost due to wrongful death.

How long the victim of the accident lived before their passing.

The insurance coverage and limits of the negligent party or parties.
Other factors to keep in mind are that the judge, jury, and the skill of your attorney can also affect the size of the settlement payout. When a settlement is being decided you want to ensure your case is in good hands and that is why hiring a skilled and experienced lawyer is so important. A good lawyer will also expertly handle concerns such as the collection of evidence and using expert witnesses. Having your lawyer seek out the proper expert witnesses can have a notable impact on the success of your case. Because an expert gives a non-biased and knowledgeable overview of the factors of your case which not only can lead to a judgment in your favor but can also increase the size of the settlement.
Steps in a Wrongful Death Case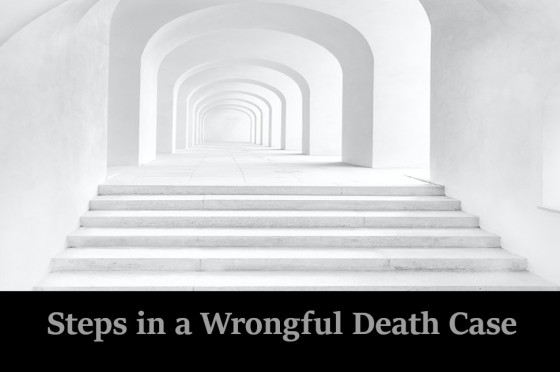 As a complicated legal proceeding, a wrongful death case can involve many steps and be wide-reaching. Your case is unique and can have differences compared to other even similar cases but should always include the following steps in the process.
The investigation and gathering of relevant evidence.

Discovery where your lawyer talks to the other side's lawyer to gather the needed information.

Filing motions and any associated paperwork.

Determination of damages both non-economic and economic.

Trial or settlement depending on how the case progresses.

Filing of any appeal if needed.
What to Look for in an Attorney
When hiring a lawyer for your wrongful death case there is no shortage of lawyers willing to take on your case. Picking the right attorney for your case can be a challenge, but there are several factors you can use to narrow down your choices to the best options. Factors such as experience in cases that resemble your case, trial experience, if the attorney doesn't collect fees until you win your case, and how clear the attorney is in answering your cases should be given careful consideration. Another factor to keep in mind is your comfort. If an attorney makes you uneasy or nervous you should seek out different legal representation. A good attorney should make you feel at ease, relaxed, and above all heard. The best attorneys are engaged and ready to fight for your rights.
Final Thoughts
When you've lost a loved one suddenly your life can feel like it's been completely upended. During such a stressful and overwhelming situation you need proper legal representation. Contacting an attorney as soon as you can is one of the most important steps in bringing your wrongful case before the court and receiving the compensation you deserve due to your loss.