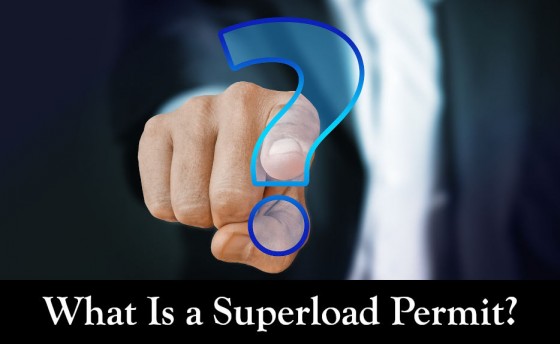 When you think of a big rig, you think of a 10,000-pound 18-wheeler. However, there are vehicles on the road that weigh over what the average big rig weighs. These vehicles will need a special permit called a super load.
Unlike so many other permits within the trucking industry, oversized permits are not issued by the federal government. Individual states issue them. This can make things confusing if you are a trucking company that operates large vehicles.
Why These Permits Are Needed
At first glance, it may seem that a super load permit is just another way to get your money. However, roads are not designed for oversized vehicles. Although the federal government does not issue these permits, they are the ones who initially set the standards for what is considered a large vehicle.
Vehicles that have a gross weight of over 80,000 lbs are considered superloads. Trucks that operate on one axle and are over 20,000 pounds and vehicles that are over 34,000 pounds with tandem axels are likely to need a superload permit as well.
The reason for the rule is that the roads and bridges in the United States are only designed to hold so much weight. If a large truck is traveling down the road in traffic, the road structure may not be able to withstand the weight. When a superload is coming through a state, roads are often cleared to accommodate it. This is a great inconvenience to communities and an expense to any state. The cost of the permit is their way of recouping losses for this inconvenience.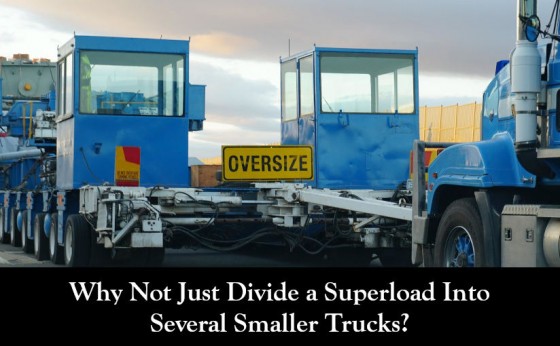 Why Not Just Divide a Superload Into Several Smaller Trucks?
For a super load to be legal and obtain a permit, it must be indivisible. According to Simplex Group, in many cases, the shipment contains a prefabricated structure. It may contain a large piece of equipment used in a factory. It may even include a weapon being transported by the United States military.
How Long Will It Take to Get a Permit?
The length of time it takes to get a permit depends on the state and what you are transporting. You will not get a permit overnight — it may take weeks or even months. There are several hoops you may have to jump through to get a superload permit.
You might need an engineering survey to prove that your load is indivisible. Your load may need a police escort. If you are traveling over a bridge, you may need to pay for a bridge analysis. This can be expensive. Some states will insist that you provide them with a professionally drawn sketch of your load. The sketch should show the size of your tires and other specifications. They will want to know the axel loading, axel size, and spacing.
Many things go into planning a super load. You have to consider the route you will take, traffic control, and traffic delays. You may have to make a railroad crossing schedule as well.
Hiring a Company to Handle Superload Planning for You
If all of this sounds like a headache, you may want to hire a professional to plan a superload for you. There are trucking compliance companies that can handle getting any necessary permits.
Although government regulations are often in place for a reason, you should not have to spend all of your time making sure you are compliant. Hiring a compliance company will let you focus on running your business.