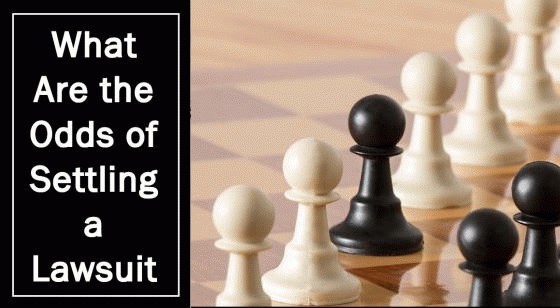 Obtaining injuries from an accident with someone else at fault is what makes a personal injury case. Cuts, bruises, and broken bones can result from a car crash, a slip or fall at work, a defective product, or a dangerous medical procedure. It can occur anywhere—roads, buildings, workplaces, even a seemingly perfect stroll at the park can go wrong. In all these instances, you may consider going to court to sue for damages to compensate for your medical and rehabilitative costs.
Unfortunately, only a small percentage of personal injury cases make it to the courtroom to emerge victoriously. The cost of litigation, the associated stress and anxiety, and disruptions from work and family are higher than the expected amount that most choose to settle rather than invoke a judge's decision or appeal to the jury's sympathy.
The Odds
So, what are the odds of settling a lawsuit? Standard convention states that only 2-3% of personal injury cases get to see court action, meaning about 95% of cases gain resolution through out-of-court settlements. That's a one in twenty chance of going to court for your injuries. The US Department of Justice's latest data reports that there are about 400,000 personal injury cases filed every year, but only 4% go to courts. This figure shows a higher probability of cases reaching negotiations and compromises rather than an exhaustive trial.
The odds of setting a lawsuit out of court are considerable. However, you would need some careful consideration to determine if this is the right recourse for attaining compensation or if standing before a judge with a favorable verdict is a better venue for justice.
Considerations for Settlement
There are several factors you need to consider before settling a personal injury claim. These conditions often include:
1. Seek Legal Counsel for Your Injury Case
You can decide to enter settlement early on by agreeing to the insurer's offer which could be low compared with what you anticipated. Or you can enlist a personal injury lawyer to help you figure out the extent and value of your injuries. Experts believe that you can get more significant compensation when you acquire legal services for consultation and representation as lawyers are qualified to determine your case's strengths and weaknesses and which option—settlement or court---works best.
2. Maximum Medical Improvement
Lawyers advise on maximum medical improvement (MMI) or give yourself significant time to recuperate from your injuries before considering settlement. Medical evaluation ensures you are as close to the condition you are in before the accident happened. The MMI also guarantees that you don't suffer from further complications because of the accident. Gaining a state of recovery allows you to accurately gauge the extent of your injuries and their impact to present and future quality-of-life.
3. Assessment of Non-Economic Damages
Suppose you feel you 're well enough. In that case, you can then begin to assess non-economic damages, such as pain and suffering you suffered from the injury, hours lost from an inability to work or attend school, and compensation for income lost due to the accident. These are reasonable estimates of what you endured, and including these values can impact your claim.
4. Filing Personal Injury Claim
After a full evaluation of physical and non-economic damages, you can then give your lawyer a go-signal to file the case. The other party will be notified of your intention to pursue the case and may signal the start of several rounds of negotiations between you and the other party. At this point, settlement can begin early on before trial begins, midway through the hearings, or none at all that you either wait for the verdict or enter into mediation.
Injury Settlement Process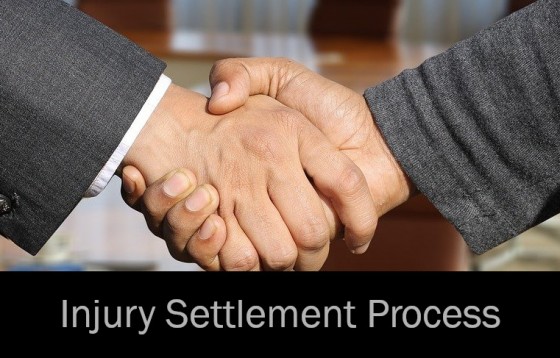 Upon notice of the hearing, the offending party will send feelers and offers for settlement. You can choose to accept their first settlement offer or decline when you know the value of your injuries and distress are more significant than the amount they propose. You can submit a higher demand, and the adjuster will make a counter-offer. This cycle can continue until both parties reach a compromise. If not, both spend a day in court and await a verdict from a jury or a judge.
When to Settle
Agreeing on the settlement terms proposed by the other party requires careful thought on your part and the extensive evaluation of your legal counsel. On a personal level, this will signify your acceptance of the value set. Once you accept the proposal, you must understand that you can no longer stage another claim should you find out that you have suffered additional injuries in the future. Lawyers can deepen your understanding regarding the implications of the settlement. They're in the best position to advise if a settlement is the best option or further legal remedy is required to gain fair compensation for your injuries.
Settling a lawsuit out of court can have several advantages. It spares you from the stress related to court proceedings and lessens legal expenses. It can give you more time to spend for work, school, or family without having to spend countless hours looking for evidence and expert witnesses to support your claim. It can even provide faster compensation for your injuries rather than awaiting the end of a lengthy legal process. These are the main reasons most claimants choose to settle instead of going to trial.
Conclusion
In particular, personal injury claims-get a resolution through settlement before or even midway to court hearings. The odds of entering into a compromise agreement are far greater. The settlement eliminates the need for costly legal fees and spares you from the anxiety of court proceedings. It's less time-consuming and offers faster compensation, making it a favorable option for many.
Settlement offers are, in reality, not as high as your demands. However, such amounts are far better than the low-value proposals of the other party. These serve as a midway sum to compensate you for all physical, emotional, and mental suffering as well as your loss of economic benefits. These aim to restore opportunities lost because the accident and aid you in your continuous recovery. Such a proposal reflects both parties' best interests and provides the required closure for the personal injury case.