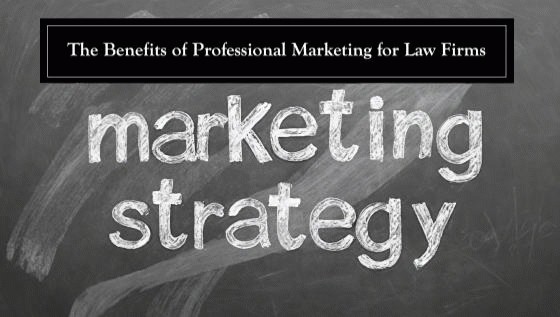 Marketing is one of the vital strategies that businesses adopt to succeed and profit. However, when it comes to law firms, professional marketing is a bit different from other industries. Not only should marketing be at a higher level, but there are some binding rules to consider as well
Although law firms can market themselves, professional marketing is something that's best left to the experts. Lawyers or law firm owners should instead focus on other aspects of their business, or their trial cases. By opting for this approach, you would not only be maximizing the time to do what you're an expert at, but you would also be availing the following benefits of professional marketing:
1. Get an All-in-one Service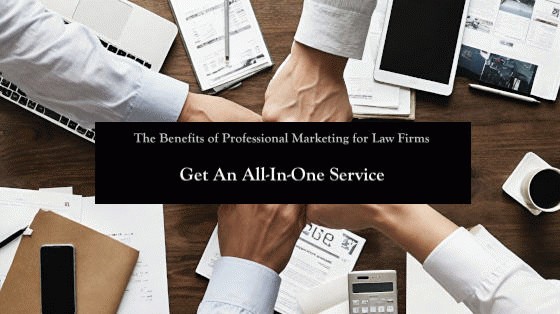 With professional marketing, there are different channels you could go through to get the job done. If you want to advertise your law firm in your local TV or radio stations, then you need the right network to get it done quickly. That's when professional marketers come into the picture. With their connections, they can accomplish the job in no time without you having to worry about rejections.
If you want to include digital marketing as a part of your marketing strategies, you will need professional services as well. Posting on social media accounts or websites may be a marketing effort that you can make on your part. However, professional marketing also involves other tools and services to make your efforts more effective, especially when using social media platforms. Have a look at this video to see how you can utilize social media in marketing:
Marketing for law firms involves graphic designers, search engine optimization or SEO professionals, content writers, and specialist video marketers. You may be an expert in law or legal procedures, but professional marketing involves more than just simple advertising. Your law firm will require content, SEO, and video marketing and that is precisely what professional marketing services can provide for you. For more information on why you need video marketing and how it can benefit your business, click here.
2. Create Effective Marketing Plans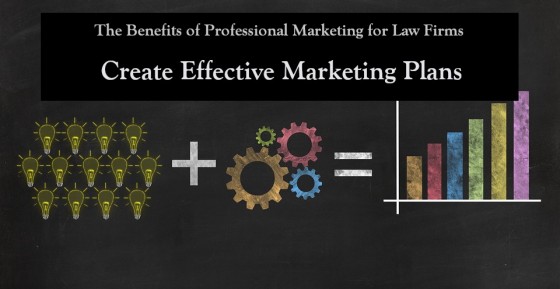 Before you can implement a marketing strategy, you first need to create a marketing plan if you want your law firm to succeed. Again, you may be an expert at drafting complaints and other painstaking legal procedures, but it's best to engage a professional to devise marketing plans for your law firm.
With the expertise that professional marketing brings, you will have the benefit of well-founded goals and strategies to achieve them. From website to offline marketing, the method for achieving your goals should be outlined in your marketing plan.
3. Target Specific Clients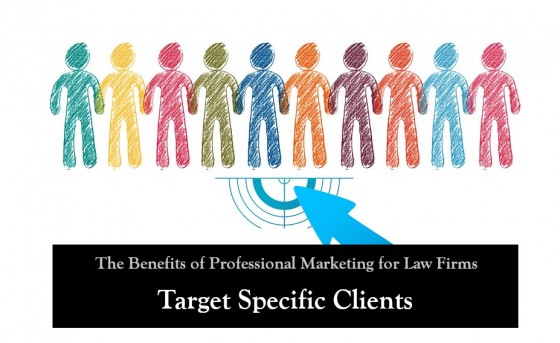 Another advantage of professional marketing is the targeting of specific clients. Instead of assuming a generic advertising approach, professional marketing reaches out to ideal clients that your firm could potentially represent. Especially nowadays when digital marketing is more widespread than ever, it's highly unlikely that marketing to the wrong crowd will get you any paying clients.
That's why professional marketing is vital for targeting an audience who are likely to become your clients later on. That's because professional marketing involves building email lists, then breaking down that list according to different requirements most relevant to hiring a lawyer.
Another aspect of professional marketing is understanding the market well. This is essential for you to gauge your audience within the law firm industry's market to determine whether they can become actual clients or not. If not, then you may have to change your marketing tactics.
4. Gain Online Presence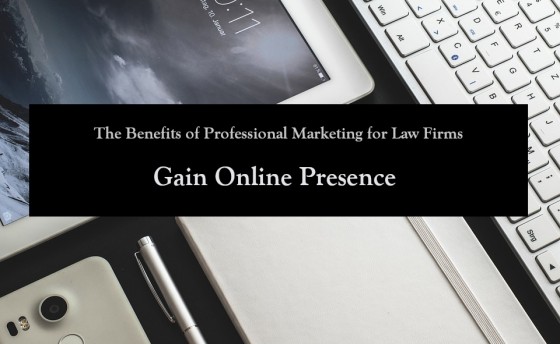 As mentioned, professional marketing covers expertise in digital marketing that can guarantee your law firm's presence online. Nowadays, it's simply not enough to focus on offline marketing. Since most of your target audience dwells online, you will need to let them know you exist via online media platforms.
Again, posting on your social media accounts is not enough. You have to optimize your strategy to make waves online. That's why you need professional marketing to gain a credible online presence.
Particularly for law firms, optimizing your sites online can be a bit difficult with the legal terms and all. But with professional marketing, you will be generating leads from your target audience, increasing your site's traffic and making your brand name more popular.
5. Updated With Latest Marketing Trends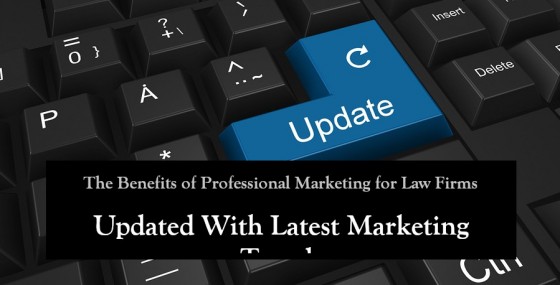 As mentioned, marketing in the legal industry necessitates compliance with existing rules and regulations. Professional marketing ensures that you abide by such regulations. That way, you won't face any lawsuits or liabilities.
Moreover, given plentiful competition, professional marketing can help you gain an edge over other law firms. Staying up-to-date with the latest and most effective marketing strategies is one of the best ways to achieve this goal . Professional marketing involves knowing what's in and what's not.
Thus, with professional marketing, you can expect to keep up with the latest legal issues. As such, creating a review or blog related to it can also become part of a marketing strategy.
More importantly, professional marketing keeps track of what's new in the SEO industry. This allows for the creation of marketing strategies that keep up with trends in the digital world. Without professional marketing, you may end up creating futile marketing strategies that are outdated and not applicable in the digital era.
6. Decrease the Firm's Expenditures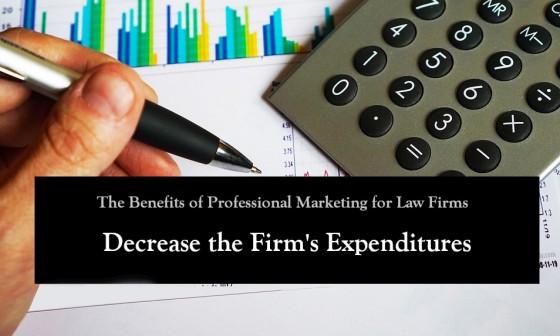 Most importantly, professional marketing lessens your firm's expenditures. If instead you decide to delegate marketing tasks to your employees who're not trained for them, you'll just be wasting their efforts and your funds. If they go ahead with the marketing and your firm doesn't profit from it, then it's just a waste of money.
Moreover, the efficiency of employees will decrease if they are expected to work on challenging tasks that divert them from their main area of expertise. Also, when you decide to train your employees in marketing, further expenditure will be required to fund these efforts. Training does not just entail watching a Youtube video, but professional marketing also involves seminars and proper education.
Even after marketing training, your employees will need some experience to come up with an effective marketing strategy.
However, if you choose professional marketing, your funds will go into exactly what needs to be done: generate more leads and get more paying clients. If done correctly, it'll save you from wasting money on trial and error methods.
Conclusion:
Now you know how vital professional marketing is for your law firm. Not only will it help you create a solid marketing plan, but it will also help you achieve your ultimate goals. By understanding and targeting your audience, you'll surely drive more traffic to your site. Hence, you can also build the kind of presence essential for online marketing.
Moreover, professional marketing services furnish you with the latest trends for law firms so you can keep updating your marketing strategies. The overall result of these efforts can produce greater returns and lower expenditures for your firm.