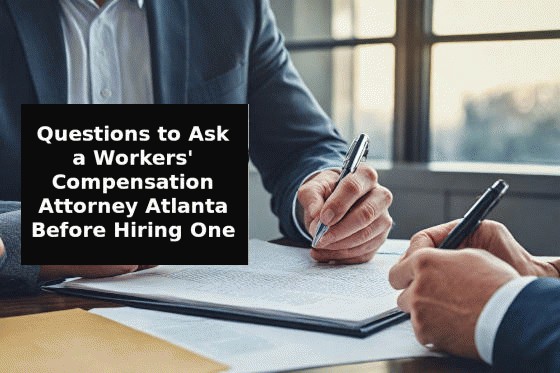 Suffering from any injury is devastating, not only to the person injured, but for their families as well. When you acquire a work-related injury, you lose a lot of money for medical expenses and the opportunity to earn during the time you wait to heal.
Fortunately, work-related injuries make you eligible to recover in terms of medical bills and lost wages. Hiring a workers' compensation attorney can be quite tricky if you don't know the necessary qualities a compensation lawyer must have.
If you live in Atlanta, here are the essential questions you need to ask before hiring a compensation attorney:
How Long Have You Been Practicing?
You will feel comfortable with a lawyer who has been working in the field for many years. The number of years will dictate if they are experienced enough to handle your case.
Younger lawyers tend to be more aggressive and eager when handling a case.
Experienced lawyers, on the other hand, tend to have a more systematic approach depending on what they see fits your situation. They follow a specific system in which you can be sure to have higher success rates.
Do You Handle Many Workers' Compensation Cases?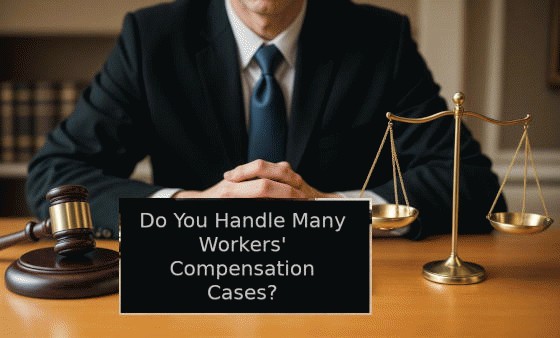 Asking if they handle many workers' compensation cases is also critical because aside from their experience as a lawyer, they should also be knowledgeable in handling your case.
Lawyers can work in various areas. Some lawyers work in personal injury, and some specialize in workers' compensation.
When the lawyer you are talking to focuses their energies in working toward a settlement, you can be sure to get excellent representation, as well as the best results.
Will I Be Updated and Informed with All Information Relating to My Case?
Some lawyers treat their clients poorly by keeping them in the dark between their settlement meetings. Aside from that, lawyers also handle multiple cases at a time. Some may take too long when responding when asked for an update.
However, this is not a valid reason for lawyers to keep important information from you or to stop updating you regarding the status of your case.
You would want to hire a lawyer who always makes sure that they provide you with enough information to keep your mind at peace. It is also essential that they offer you access to the information they have collected during any meetings with the other party.
Constant communication is critical to an excellent lawyer-client relationship.
How Familiar Are You With Handling Cases Like Mine?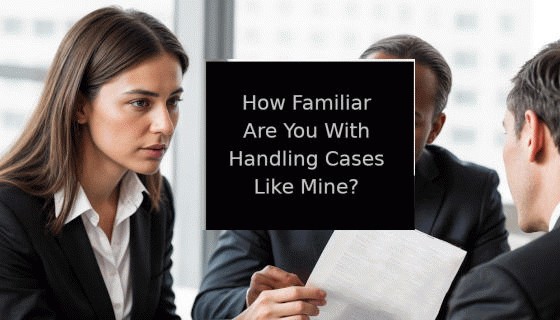 Asking this question will give you an idea of the specific cases the lawyer has already worked on.
Every work-related injury can be different. It is an advantage if the lawyer already has an idea of how they will tackle the case based on the injury or claim that you have.
Having experience in a specific case can also give you an idea of how they will negotiate the case for them to come up with a fair settlement.
There are rare cases that can be a challenge proving in court.
It will be a big plus if the lawyer has already successfully handled an unusual situation as it will give you an overview of the process and the things that need to be done for you to receive a reasonable settlement amount.
How Much Are Your Fees?
Most of the workers' compensation attorneys in Atlanta operate on contingency fees.
Getting contingency fees means that they will take a certain percentage of any compensation given to you in your settlement. You must ask about this before hiring a lawyer because you need to clarify if you need to pay them for their time and services from your pocket.
In general, a maximum fee of 20 percent of your acquired weekly benefits, as stated in a specific time, is how much your lawyer will likely ask for. You can also negotiate a smaller fee if you have acquired a minor injury or if your claim is not a complicated one.
However, legal costs are of a different matter. It is a very costly process for lawyers to find expert witnesses and gather information. Some lawyers will deduct these costs once you have been awarded your settlement, others may not. You must discuss these costs with the lawyer of your choice just in case you need to prepare a certain amount before they can work on your case.
In Summary
If you don't have any idea about what kind of lawyer to hire for a workers' compensation claim, the questions above will be of help. Suffering from an injury is already hard enough, so you need to find a lawyer who will give you enough confidence to get a fair claim on your case. You must visit potential lawyers and learn more about them before you hire them.