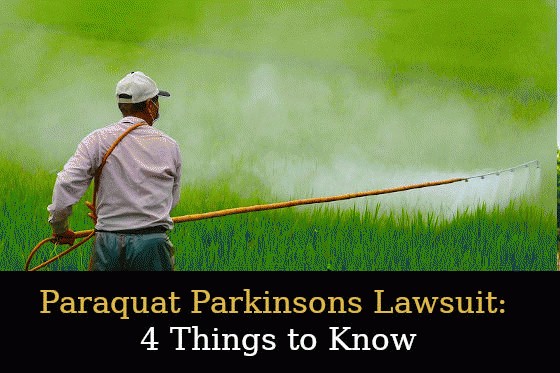 Parkinson's disease refers to a neurodegenerative disorder that can happen in the middle or later years in anyone's lifetime. It has significant effects on a person's motor system such as slow movements, tremors in the arms and legs, rigid limbs and body, and other similar symptoms. Although it's believed several factors, including genetics, it was recently found out that too much exposure to a herbicide known as Paraquat is likely to cause Parkinson's-like symptoms. It's a widely used chemical for controlling stubborn weeds in agricultural farms and lawns.
Since Parkinson's disease is progressive, it can last a lifetime and eventually affect your ability to enjoy life. This is because your motor functions slowly deteriorate, and you'll be prone to confusion and forgetfulness. Hence, if you believe you were diagnosed with Parkinson's disease due to Paraquat, you may be entitled to institute a Paraquat Parkinson's lawsuit to seek compensation for the losses you sustained.
To properly handle this case, below are four things you need to know about Paraquat Parkinson's lawsuit:
1. Only Qualified Individuals May File a Lawsuit
Like other civil cases, only qualified individuals may file a Paraquat Parkinson's lawsuit in court. In most cases, anyone who has been exposed to Paraquat and developed Parkinson's disease, as a result, may bring a case in court. But, if you want to ensure you're eligible to file one, you may need to hire a dedicated Paraquat Lawsuit Lawyer.
Generally, people who may file the said lawsuit are:
People living near farmland sprayed with Paraquat;

Agricultural workers who are using Paraquat, such as growers, landscapers, farmers, and pickers;

Any person who works with pesticides and weed killers.
Although certain people qualify to file a Paraquat Parkinson's lawsuit, the qualification would still differ depending on the type of exposure. As such, an experienced lawyer can help prove how the Paraquat exposure happened. For instance, they can show that your exposure occurs when you eat, drink, or inhale it. Also, they can demonstrate that the symptoms you experienced are those associated with Paraquat-related Parkinson's, such as bad balance, weak muscles, seizure, and handwriting change, among others.
Typically, your lawyer can gather pieces of evidence to substantiate your claim, which includes medical records, such as laboratory results, witness and expert testimonies, and other similar documentation.
2. Compensation Covers Economic and Non-Economic Losses
Typically, a Paraquat Parkinson's lawsuit provides victims an opportunity to recover compensation for all the losses they've suffered due to Paraquat exposure. Depending on the extent and severity of your medical condition, you can get remunerated for both economic and non-economic losses. These can include:
Medical expenses;

Wage loss and loss of earning capacity;

Pain and suffering;

Loss of enjoyment of life;

Punitive damages, if necessary and applicable.

3. Paraquat Parkinson's Lawsuits Are Not Class Action Lawsuits
Like other injury-related cases, Paraquat Parkinson's lawsuits don't result in class action lawsuits. Although many people believe that the family members of individuals who have been diagnosed with Parkinson's disease caused by Paraquat exposure may be eligible for compensation, it doesn't mean these cases will become class-action lawsuits.
In most cases, Paraquat Parkinson's lawsuits will be consolidated as Multi-District Litigation (MDL) to streamline the adjudication process. Under this legal process, each claim will have its merit, and compensation will not be a small settlement. Instead, the indemnity will be calculated based on the degree of suffering and the number of losses sustained by each plaintiff.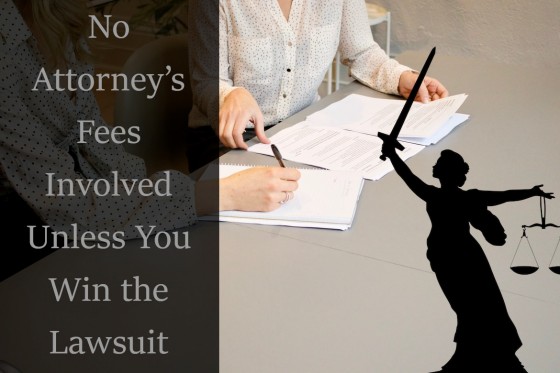 4. No Attorney's Fees Involved Unless You Win the Lawsuit
One of the good things about a Paraquat Parkinson's lawsuit is that you don't need to pay attorney's fees unless your lawyer can obtain compensation for you. This fee structure is usually called a contingency fee. This means your lawyer will only get paid for the legal services they've rendered if you win and get compensated for the harm done to you. They'll take a percentage from the compensation awarded to you by the court.
This fee arrangement can benefit you because you don't have to spend a considerable amount of money before filing a Paraquat lawsuit to seek remuneration.
Bottom Line
Suffering from Parkinson's disease due to Paraquat exposure can be frustrating. This is because your whole life will never be the same once you get that disease. Due to these consequences, you may be eligible to file a Paraquat Parkinson's lawsuit to protect your rights.
Therefore, keep the information mentioned above in mind if you believe you have a valid claim. By doing so, you'll know what you can expect as well as what you can do to improve your chances of winning. If you need legal assistance, you can hire a lawyer to navigate the case for you. No matter how complex your case is, they can help you get the compensation you and your family deserve.