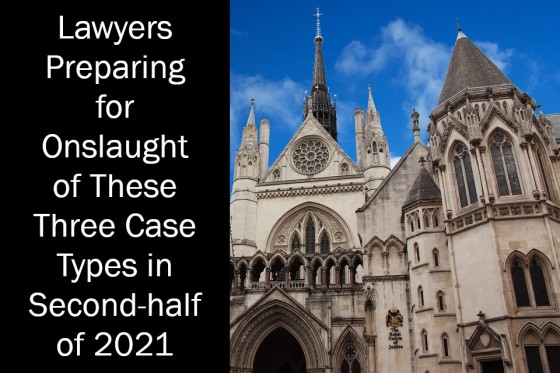 You may have seen the optimism abound in just about every area of life, with the government patting itself on the back for efforts to ease society back to normal. However, the challenges of the last year are only truly starting to be realized, with backlogs amassing in the courts due to volume and the slowing of the legal process.
As such, while some are already being drowned by the stacks of cases and claims, many lawyers across the UK and Ireland are getting themselves ready for a tsunami of work in three particular areas. Whether they're caused by the changes in work conditions, social lives, or an environment that increases the likelihood of accidents and mishaps, you should know that lawyers are very much ready to work your case.
It's going to be a very busy time for divorce lawyers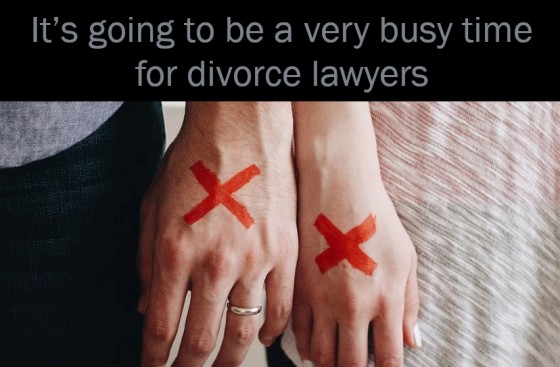 'Divorce Day' is marked on just about every family lawyer's calendar as a heavy workday. That first Monday of January each year has become famous for divorce claims, seemingly due to the return to work, low balances, and high tensions caused over the Christmas period. These last 12 months are being looked at as a hyper-charged Divorce Day event, with the number of people seeking divorce settlements expected to surge.
Stress and money worries have increased substantially across the population, and, in many cases, there haven't been the timely reprieves of work or social occasions. It's not just the court-operating family lawyers who are set to see to huge uptick. As there's now a mediation encouragement scheme, in which the government will grant £500 towards divorce mediation costs, some mediation specialists should help to siphon off some of the cases.
The fact that the government has brought in this mediation scheme shows how much divorce is expected and how cramped the courts are right now. So, while the courts may still be necessary, there's certainly an incentive to opt for mediation.
Accidental damages transform into personal injuries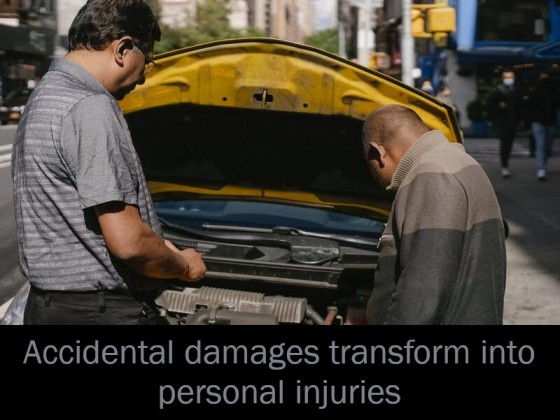 When people step out of the usual flow of things or suddenly jump back into a new routine, the chances of making a mistake or suffering from someone else's mistake tend to increase. Now there are millions getting into the swing of things, so an exchange from accidental damage claims into personal injury cases seems all-but-inevitable.
There was around an 11 percent uptick in accidental damage claims last year, but that'll almost certainly relay back into accidents involving human interactions. As such, people will be looking to find out how personal injury claims work and which incidents warrant a claim. In Ireland, claims need to start with the Injuries Board but can cover anything from cycling and road traffic accidents, uninsured driver claims, accidents in public places, and more common personal injuries like those to the spine, head, and even post-traumatic stress claims.
Some people will have forgone their insurance payments, others will be readjusting to the roads again, and there will be plenty of people suffering from symptoms of PTSD. As such, lawyers are preparing for many people being in need of personal injury help. Helping claimants and their representatives is the government lifting of video link medico-legal examinations, assisting the process to make it move along more smoothly.
Preparing employers for claims and new areas of interest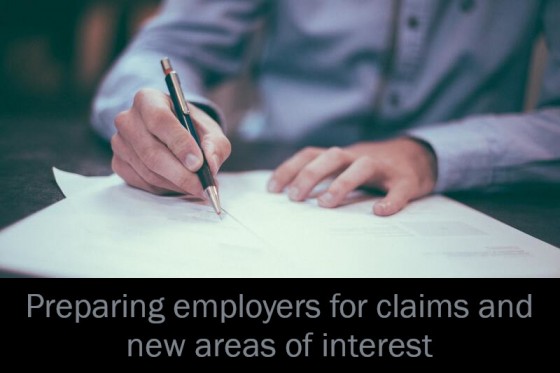 Employers have been in the rough, and, while government schemes have helped many to keep the ship afloat and employees on the books, there's bound to be a pile of employment tribunal claims stacking up. Just between April and June last year, there was nearly a 20 percent uptick in claims, accounting for close to 10,000 people. Simply put: employers and lawyers have a lot to prepare for this year.
Linking to the section above, many say that a wave of employees filing new personal injury claims to employers is a matter of when and not if. Employees who have suffered injuries while working remotely or at home will inevitably see what compensation they can draw from employers. Furthermore, it'd be wise to be aware of the increased risk of cybersecurity exposures, which working remotely may have made employees and even businesses susceptible to over the last year.
It's set to be a busy time for lawyers dealing in injuries, employment, or divorce, even with the likes of video calls and government schemes helping to mitigate the process.