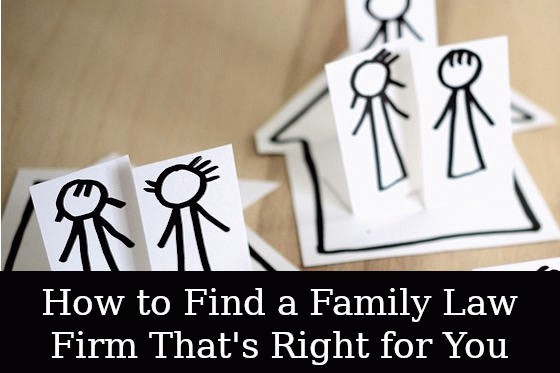 Going through a divorce may never be easy for anyone. Feeling of anger, stress, and sadness would always be present in this period. It can be even more difficult and stressful when children are involved as the fight against child custody occurs.
Divorce has become prevalent as time passed by. A study conducted in 2018 found out that, globally, there are 5.5 divorces per 1,000 married couples. This was twice the amount as in 1978, where the divorce rate in the world was 2.6 divorces.
With that said, you need to find a good family law firm to represent your case. By choosing the right law firm, you can resolve the end of a marriage and ensure that your child is safe and happy.
This article shows you where to find a family law firm and how to make sure that it is the right one for your case.
How to Find a Family Law Firm
First off, you need to get a list of possible law firms that specialize in family law. Here are some ways on how to find the right law firm:
1. Ask Friends and Family
A personal referral is usually the best place to start when looking for a family lawyer. You're probably not the first of your family or friends to get divorced, get child support from an ex-partner, or order child custody. So, reach out to your network and ask who they've worked with in the past.
2. Look for Law Firms Online
Perhaps the easiest way to look for potential local law firms you can work with is to look for them online. A simple online search can instantly show you a list of potential law firms in your area. For instance, searching for "family law firm Perth" will show you reputable firms like perth-divorce-lawyers.com.
3. Consult Your State's Bar Association
It's required by law that every lawyer register with the state's bar association to practice law in specific states. This is essential as family law may have some variations depending on the state.
You can consult a bar association near you to get information. They shall provide a full list of lawyers in your areas and even give important details such as their success rate.
4. Newspaper Classifieds
Although the modern world is highly digitized, several law firms still advertise in the classified sections of a newspaper. So, if you're a daily newspaper subscriber, consider checking the classified ads and see if any family lawyer is in the listing.
5. Ask Your Insurance
This may sound a bit odd, but your insurance company will surely know lawyers from different specialized fields. Try calling your insurance agent and see if they can provide you with a referral.
How to Determine If a Law Firm Is the Right One for You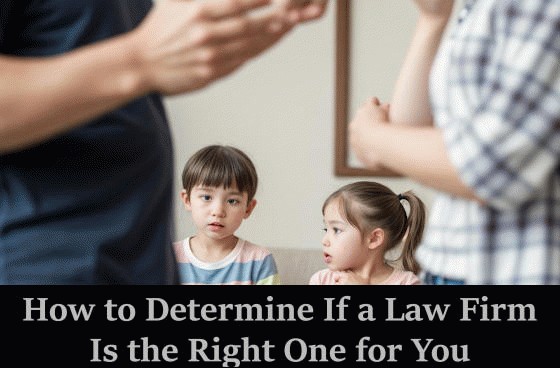 Once you've exhausted every resource and gathered a list of prospective family law firms to hire, it's time to start the process of narrowing it down to the right one for you. Here are tips to consider:
1. Check Relevant Experience
You need to focus on finding a law firm that specializes in family law and has local experience. Family laws can vary significantly by state and region. So, to ensure a successful rate, a family law firm should have detailed experience and knowledge with these distinct laws.
In addition, local experience means that the firm is more familiar with local family law judges. Thus, lawyers are better equipped to prepare strategically for any litigation over property division, alimony request, or child custody arrangements.
2. Determine Your Budget
It's no secret that legal costs can be quite expensive. So, if you don't think about your budget ahead of time, then you might be spending a bit more than you anticipated. Take a look at your budget and decide if you can afford the price range of the firm.
The most expensive lawyer is not always your best option and may not guarantee a sure-win in your case. If your budget is tight, then you can talk to the lawyer about doing just a few things in your case or consider a flat fee arrangement.
Let your lawyer know about your budget constraints and how you'll pay. Most firms can provide flexible payment options to help afford your representation.
In addition, a good law firm will be open, up-front, and honest about the costs including court filing fees and disbursements, so you know exactly where you stand and can make a sound and informed financial decision.
3. Good Communication
Although this may be obvious, finding a law firm that can easily explain the complicated legal concepts in layman's terms for you to understand can make all the difference.
Look for a firm that takes the time to make sure that you understand exactly what is happening with your case, all the potential scenarios as well as your responsibilities and rights under the law.
4. Personal Compatibility
It's human nature to want to surround yourself with like-minded people with who you feel comfortable with and relate to. Choosing a family law firm is no different.
And since you'll be working with them for the duration of your case, you want to choose a firm that you're comfortable with.
Do they take the time to really listen to what you have to say and understand your situation? Do you feel comfortable or at ease during the consultation? Are they honest or open about your options and possible strategies? Are they approachable, friendly, and accessible? Are they easy to reach and make time for you?
Answering these questions can help you determine if the family law firm 'gets' you. You need a law firm that's going to treat your case like a priority and listen to your situation. If you have a hard time talking to them at the initial consultation or if you feel that they don't get you, then you should look for another firm.
Conclusion
Getting a divorce and fighting for custody is often an occasion filled with lots of sadness, anger, and uncertainty. You don't have to navigate the complexities of family law alone. If you find yourself in the middle of family litigation, then finding the right family law firm can support and fight for you in these trying times.