The financial well-being and security of your business should be prioritized at all times. Legal disputes can compromise these two success factors. The examples of common business disputes include the following: shareholder disputes, contract disputes, and professional negligence claims.

Hiring a trusted and experienced commercial litigation lawyer can help mitigate the cost and time of a lawsuit. While you can save money on legal by going through negotiations yourself, you may end up spending more if a case is not leaning towards your favor.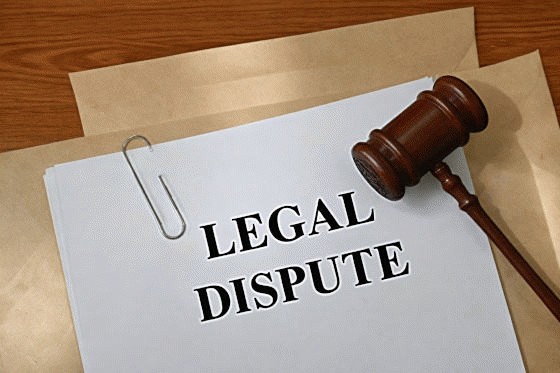 So, continue reading below to find out how a commercial litigation attorney can help you in business disputes.
Help You Handle a Dispute
A commercial litigation lawyer can help you handle any business dispute. More often than not, disputes involve emotional aspects, most especially if you're partnered with family relatives or a dear friend in the business. Hiring an attorney will help explain your side more objectively to avoid hurting each other's feelings.
Here are some expert tips when handling a business dispute:
Always stay calm by taking a walk or a moment to get all your thoughts together before responding.

Regardless of your dispute, always stay professional. Avoid using social media in venting your frustrations or disappointment with the other party. As a business owner, stay professional and friendly as you and your lawyer work through the issue.

Put all your concerns and suggested solutions in writing. Respond to the other party in a professional and friendly manner to let them know about your concerns. You can outline the specific issues and the solution you want to address the issue.

Make sure to keep a paper trail of warranties, any products, leases, contracts, or correspondence.

Find a win-win solution rather than proving that you're on the right side.


Smooth and Efficient Litigation

Time is money, and hiring a Commercial Litigation Lawyer can help avoid wasting your time because everything is done right the first time. It's always the best decision to immediately hire a lawyer in times of disputes.

For instance, repairs and maintenance disputes like vandalism, a leaky roof, or storm damage may cause a commercial lease-related dispute. A commercial litigation lawyer can mediate and help clear who's responsible for these things. In that way, you can focus on the most important aspects of your business, like creating a succession plan to protect your assets, instead of dealing with legal problems.

Provide Quality Legal Representation

An experienced commercial litigation lawyer, like Bradford T. Laney, can help you save money in the long run without compromising the high-quality of legal representation you've been looking for. Choose a law firm that focuses on tailored legal counsel to attain time-effective and cost-effective solutions.

One of the most common business disputes is contractual disputes. It usually happens when you have paid upfront costs for services that you have not received yet, like website design. In this case, you might end up spending a lot of time chasing the web designer who has not met the terms of the contract.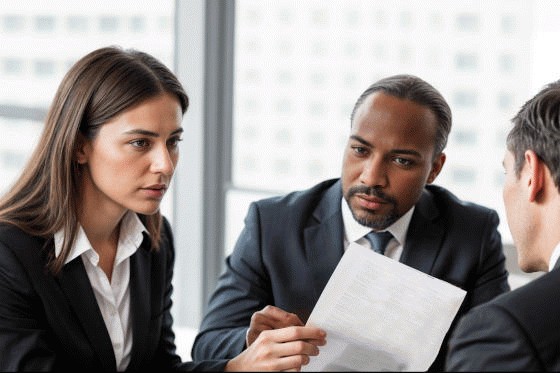 Here are some ways a commercial litigation lawyer can help you:
Get all the details clearly and put in writing before a project begins. Even before you enter a contract, a commercial litigation lawyer can help you review and set clear terms favorable for both parties.

Review the details of the contract and seek clarification and demand contract compliance from the service provider or parties involved.

An excellent commercial litigation attorney will be at your side from the beginning to prepare you and your business for a trial, giving you a sense of security, knowing you'll be ready.


Maintain Good Customer Relationship

One of the biggest hindrances in a good customer and business owner relationship is uncollected debt. If you're faced with debt collection disputes, hiring a commercial litigation attorney can help you take appropriate actionable steps to avoid causing customer frustration.

While you can give chances to non-paying customers, your lawyer can set a clear guideline on the next steps and possible consequences of not paying a bill or invoice, such as disconnection of service or service interruption, charging of applicable fees or penalty, like late fees.

Here's how a commercial litigation lawyer can help you with product disputes commonly raised by customers:
Check your refund policy and make changes as needed to avoid customer frustration.

Help you set clear returns policy, including several days to return an "item not as described" product or buyer's remorse period.

Determine limitations on the filing of returns as well as determine signs of abuse of return policy.


Conclusion

Even before you're faced with a business dispute, it's crucial to seek legal advice from a trusted and reputable commercial litigation lawyer. By doing so, you can get help with planning your mitigation steps when conflicts or disputes arise. Also, hiring a commercial litigation lawyer can help preserve the loyalty of your customers and address business disputes as soon as possible.