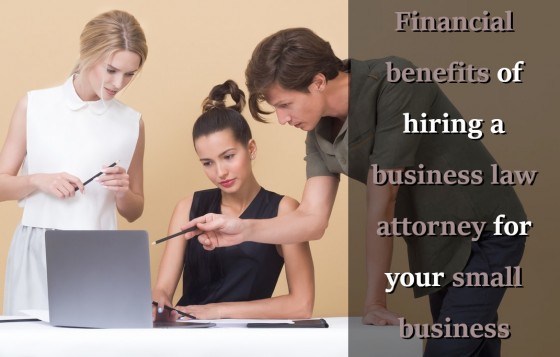 Owning a small business is a dream for many people. When you are a small business owner, you will find that there are risks that need to be properly managed to ensure that your business remains successful. One of the best ways that you can manage these risks is by hiring a business law attorney. There are a variety of financial and other benefits that come when you hire a business law attorney for your small business.
Help To Establish Structure
One of the financial benefits that will come with hiring a business law attorney is that you can receive support establishing your business structure. When you are going to start your own small business, there are various legal structures to consider. These can include forming as an LLC, a sole proprietorship, or in another legal form. When you hire a business law attorney, you will receive the guidance you need to choose the right structure for your company. This part of the process will include assessing which option will provide you with the best way to reduce tax liability and other costs, which will go right to your bottom line.
Support in Raising Capital
When you are going to start any type of business, you will need to have access to capital. Some forms of capital, which can include receiving business loans or getting money from investors, can be used to grow your business and fund some operating costs. For a lot of new businesses, finding the capital provider can be challenging. A great way that you can increase your chances of getting the capital that you need is by hiring your own business law attorney. These professionals will have the network you need to find connections that can help you raise the capital necessary. Having the attorney by your side will also give your organization the credibility it may need to raise capital.
Review and Negotiate Agreements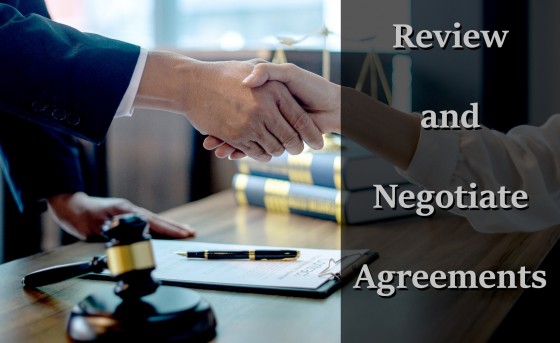 Another advantage that can come with having a business law attorney by your side is that they can help you review and negotiate agreements. When taking out a loan, raising capital, signing vendor contracts, and making other business decisions, you will need to sign contracts and other agreements. These documents can have a lot of covenants and provisions that will be difficult to understand by a new business owner. A business law attorney can help you by carefully reviewing all of these agreements and negotiating necessary points. This can help ensure that you enter into favorable agreements and continue to be successful.
Help Protect Against Liability Risks
Your business law attorney will also play a critical role when it comes to helping you protect against liability risks. A business law attorney will be involved in assessing all aspects of your business and ensuring that you remain in compliance with any of your requirements. The process of doing this will include utilizing their knowledge of employment law, local zoning ordinances, trademark law, and various other factors that could lead to a liability claim if you are not careful. This could help you save a lot of money if you are able to avoid such claims.
Support with Collections
A small business owner that is looking to grow will always want to make sure that they are providing great service to their customers. Part of this can include providing their customers with favorable repayment terms when they provide a product or service, which could mean giving your customers 30 days or more to pay their invoice. Unfortunately, there are situations in which the customers will not pay their invoices on time. In these cases, having a business law attorney by your side can be very helpful. Your attorney will be able to help you by sending out collections notices and pursuing any legal action needed to collect the amount that you are owed.
Negotiate Repayment Terms
When you are a small business owner, there can be a time when cash flow is stretched. In these situations, having the ability to extend your repayment terms on bill payments can be very helpful. Your attorney will be able to review agreements to determine when repayment needs to be made. If necessary, they can also negotiate with your vendors and creditors to receive a more favorable repayment schedule.
Support with Hiring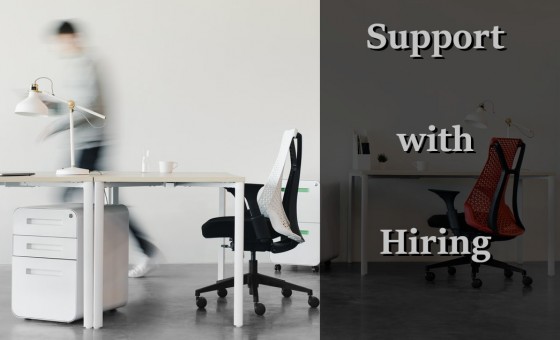 When you are going to grow your business, you will eventually want to hire and bring on new team members. While it can be exciting to bring new people to your team, it is important that you handle the legal aspect of this process the right way. Your business law attorney can help you draft employment agreements and other documents that are in compliance with the law and best practices. They will also provide insight into other requirements that you will have as an employer, which can include having worker's compensation insurance and providing other necessary coverage to your team members.
Support with Dispute Resolutions
As a business owner, there are bound to be situations in which you will run into legal disputes. These can include disputes with customers, your competition, regulator, and other entities. These disputes will almost always have a financial impact on your business depending on the outcome of the dispute. Due to this, having the support you need to properly manage these disputes is very important. Your business law attorney can offer all of the support that you need to handle the resolution of these disputes. This can help you come to a fair negotiation that will help to benefit your business. It will also help you save time so you can focus on other areas of your business.
No Long-Term Commitment
One of the concerns that an organization can have with bringing on an attorney is that they will be making a long-term financial commitment. However, when you do hire an outside attorney, you will not have to make a long-term commitment. Instead, you can enjoy legal support only when you need it. This can ensure that you benefit from the professional legal service while allowing your business to stay within its budget.
There are clearly many advantages that will come when you hire a business law attorney for your organization. When you are in need of legal guidance and support for your business, you should call the Seattle business law attorneys of Dickson Frohlich. The legal team here can provide you and your organization with a lot of support. This can help ensure that your business is properly managed and can provide a variety of financial benefits that will continue to pay dividends for years to come.