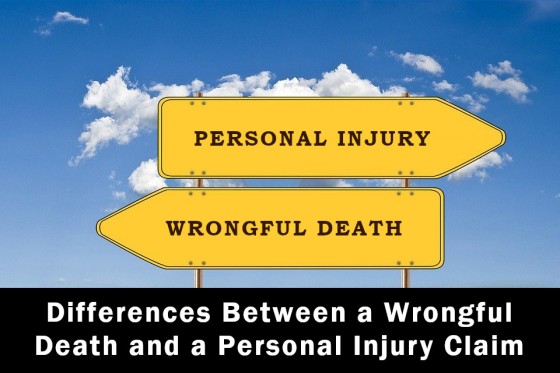 Wrongful Death and Personal Injuries Due to Negligence
Was your accident due to the negligence of another person?

Do you need to file a personal injury claim?

Did a loved one die due to the negligence of a person or company?
When an accident occurs, please take the following steps first.
Call 9-1-1 and get medical help immediately and allow the medical team to stabilize your condition.

Get as many pictures of the accident scene as possible or assign someone to get pictures of the accident scene for you.

Give the police your statement. It cannot be stressed enough to please be as careful as possible when giving information to the police, insurance company, witnesses, or others.

Never admit fault and never say you are so sorry for the accident, as that sounds like you are admitting guilt when it may not be the case. What you say to others can affect the outcome of your case when you file a claim.

Give The Stoddard Firm a call or have your advocate call them at 678-RESULTS.
Fighting for Your Rights Is What They Do Best
They are seasoned and experienced attorneys who stand by you when you sustain injuries through someone else's negligence.
They work hard for a family member who comes to them because their loved one died at the hands of a negligent person(s) or company. Damages of this type through negligence can cause unexpected bills to escalate.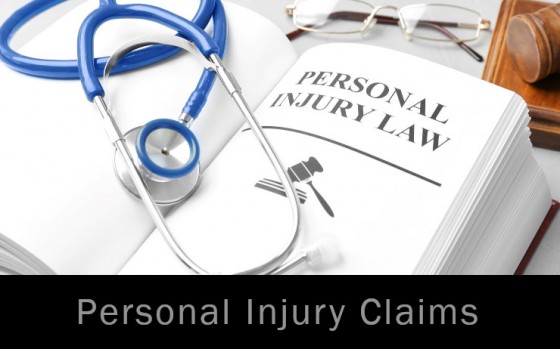 Personal Injury Claims
When a negligent person or company injures you, you are the one filing the claim. Therefore, it takes less time to file and prove a wrongful injury case than in a wrongful death case. You and your attorneys must prove that the actions of another person caused your injuries.
Never feel guilty about collecting money from insurance companies and other people who may have caused your injuries. It would be best if you remembered that you did nothing wrong.
It was the other person who turned your world upside-down. Someone must help you pay for these unexpected expenses such as,
Mounting Medical Bills

Lost Wages

Possible loss of job

Rehabilitation

Therapy

Travel Expenses to and from the doctor

Home rehabilitation if you are in a wheelchair for the rest of your life

Medicine

Vehicle repairs or another vehicle
You need the appropriate compensation to pay for these unexpected bills that you did not create. Their expertise is fighting for your rights, for fair and just compensation so that you can live your life to its fullest. Please do not live in financial ruin because you were afraid to make the negligent pay for their mistake.
They handle all of the legalities of your case. In addition, they communicate with insurance companies. They head off the lawyers hired to make sure you do not win the compensation you deserve.
They take away your fears for the future and the stress of mounting bills, lost wages, and a host of other issues. All they want you to do is concentrate on getting well again. They,
Handle all legal steps for a just and fair settlement

They investigate and build a winning case.

They find the evidence they need to win your case.

They speak with witnesses.

They file all documents promptly.

They review and study police reports.

They know the laws of Georgia and the statute of limitations in your case.
Injuries and wrongful death happen every day at the hands of a negligent person or persons. Both types of these cases happen every day in the following examples.
Vehicle Accidents on the Road

Truck Accidents

Tractor-trailer Accidents

Slip and Fall Accidents

Workplace Accident

Chemical Accidents

Negligent Security

Product Liability

Burn Accidents

Human Trafficking

Sex Trafficking

Catastrophic Life-Changing Injuries

Electrical Injuries

Amputations

Spinal Cord Injuries

Brain Injuries

Wide range of Medical Errors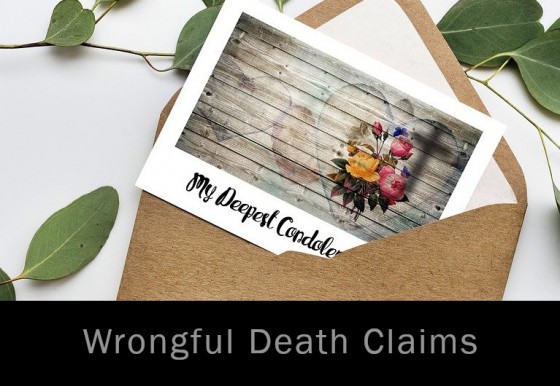 Wrongful Death Claims
A wrongful death case is more severe than a personal injury case. It takes more time to file and to prove a wrongful death case. Many law firms cannot handle wrongful death cases because they either do not have the resources or time to pursue them. The esteemed attorneys at The Stoddard Firm handle wrongful injury and wrongful death cases.
Wrongful death claims require them to possess a high element of respect for the surviving family members. Finally, they have the compassion, understanding, and deep care needed to walk you through a challenging and hurtful time.
They will help you understand the need for total and fair compensation for what happened to your loved one. You are your loved one's advocate and fighting for their rights only helps you close a problematic door and find some justice in what happened.
When a loved one dies due to the negligence of a person or company, it is the family advocate who files the wrongful death claim. This settlement pays for end-of-life expenses such as funeral costs and outstanding debts of the deceased.
Their attorneys must prove that the other party was at fault and showed negligence. They must prove that this negligent action caused the death of your loved one. Wrongful death cases can happen in the following ways.
Work crisis

An unanticipated tragedy

An accident on the road

Chemical Accident

Fire

Slip and fall
The wrongful death of a loved one can be devastating to remaining family members. Wrongful death situations bring about confusing and unbearable loss. This loss may affect the futures of one or many people such as their families.
Family members must pick up the pieces and sort through the loss, all due to the negligent actions of some other person or company. Never feel guilty about your compensation claim. Someone must pay for the damages because the victim paid enough with their life.
Filing a wrongful death claim means that they remain by your side before, during, and after your case. They will walk you through this complicated and taxing process to seek financial compensation.
They know full-well that a winning settlement never brings back your loved one. However, justice awarded to the family member of the deceased in payment helps close a problematic door. This settlement helps to pay end-of-life expenses and to pay the existing debts of the deceased.
Always make sure to find a lawyer with the expertise, time, and resources to handle your wrongful death claim. You also want to make sure that the lawyer you hire has a fantastic track record for winning cases and getting their clients the justice and closure they deserve.