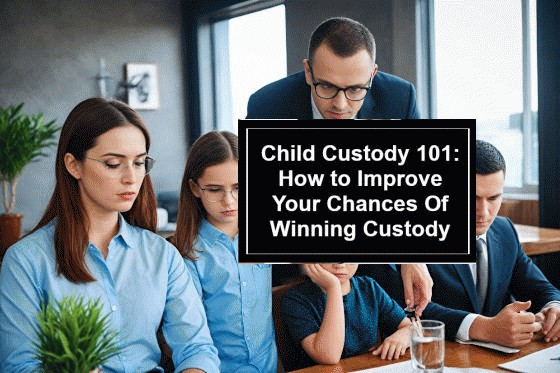 When a married couple doesn't get along well and file for divorce, the hardest part is not only dividing the assets they acquired between themselves (assuming there was no prenuptial agreement) but also making sure that your child can cope with the stress.
Deciding who gets to keep the child will also be another battle, especially when both parents are fighting for it. When this happens, a third party has to decide who keeps legal custody of the child. But that third party, usually a judge, does not always know the personal circumstances of the parent vying to keep his or her son or daughter. The key, therefore, is to convince the judge that you deserve your child, and prove custody is in the best interests of your child.
Here are key ways you can improve your chances of winning:
1. Dress Appropriately in Mediations, Custody Hearings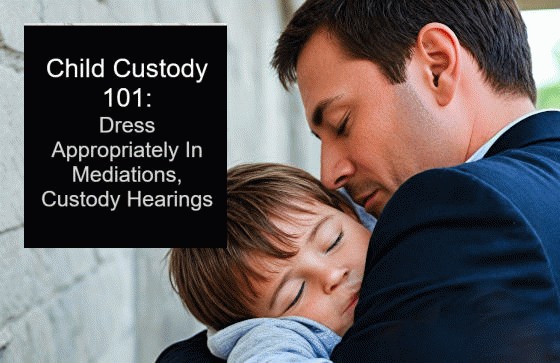 It's time to face it. The saying "Don't judge a book by its cover" does not at all apply in a custody battle. The judge who will make a decision on the fate of your child and your fate for that matter does not personally know you, and will naturally judge you by what he or she sees and hears from you.
You may be the most responsible person in the world but if you show up in mediations or court hearings with that suit that looks like it hadn't been ironed in a while, or for women, in a mini-skirt and a plunging neckline, chances are, you'd be perceived as quite the opposite and would be judged as unfit to take care of your child. Nowhere is the saying "first impressions last" truer than in a custody battle. If you give a not-so-good first impression, you may just end up losing.
2. Come Prepared and On-Time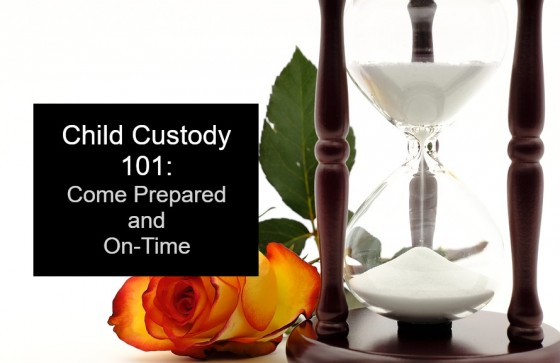 A judge is normally a stickler for rules (that's why he or she is a judge, in the first place) and those rules include the agreed-upon time. If all parties agree to a custody hearing at 3 p.m., don't show up at the venue at 3:01 p.m. or worse, at 3:30 p.m. Your best bet to make a good impression is to arrive at the venue 15 minutes before the agreed-upon schedule or even much earlier. To achieve this, make sure to give yourself ample time to travel to the venue, and to take into consideration the amount of time needed to get through any possible congestion or face any eventuality along the way.
Make sure you also come prepared for the custody hearing. You will surely earn brownie points if the judge sees you this way, and you might just tilt the balance in your favor come decision time.
3. Stop Using Social Media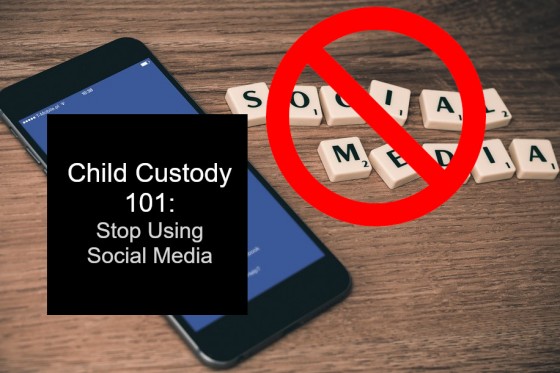 Sure, it can be hard to stay off Facebook, Instagram or Twitter, but for the sake of your child, do just that. If you log on to your social media account with the custody battle ongoing, you can be tempted to rant about the judicial system for all the world to see, or about the supposedly unfair order of the judge that limits your visiting hours with your child.
Even if you don't rant on social media and "just" post selfies, you might still lose the custody battle simply because the judge, who mind you, knows there is such a thing as the Internet, now sees a narcissistic person who only cares about himself or herself and is therefore unfit to raise a child.
It's a given that it's difficult to control people's interpretations of what you show the world in your pictures on Facebook or Instagram. The best thing to do then is to play it safe, and keep to yourself, at least while the custody battle is ongoing.
4. Don't Get Arrested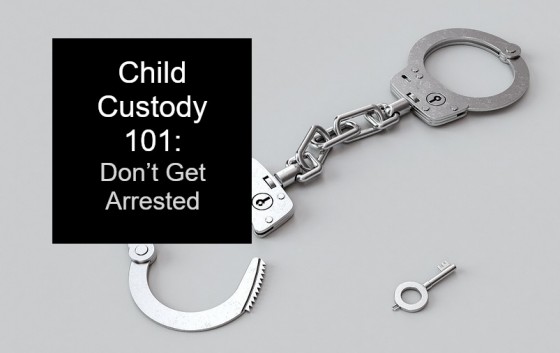 Getting arrested is one of the worst things that can happen to you if you're fighting for custody of your child. In a custody battle, a family judge will always rule in favor of the responsible parent, and a responsible parent is obviously one who is also a responsible citizen.
Run-ins with the law can always be used against you in a custody battle so never drive under the influence of alcohol, engage in a brawl, or even jaywalk or park your car illegally. Show the judge you have a flawless record as a citizen and there's no reason you can't win custody of your child.
Conclusion
Winning a custody battle is never easy since both parents will obviously fight tooth and nail to have physical and legal custody of their child. The key is to act the way a responsible parent should. Show the judge your child is the most important person in your life and that you're willing to always go the extra mile. Then you've assured that you did your best in achieving the best possible result in your fight for custody.