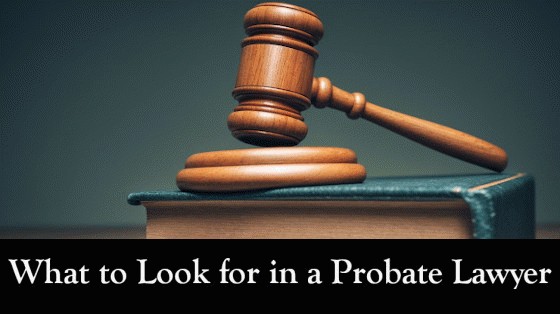 Probate describes the transfer of estate assets and the acceptance of a will as a valid public document. For grieving families, going through the probate legal process can often be overwhelming and traumatic, especially when they don't have a probate lawyer they can rely on to guide them every step of the way.
If you've lost a loved one and have to navigate the many tax, legal, and financial implications of probate, it's essential to know that you don't have to do it alone. Find a lawyer who can offer some of the following things, and you might be surprised by how straightforward it can be.
A Free Consultation
You might not always find a lawyer for probate you feel connected to and supported by right away. However, if you've already paid for their time, you can sometimes feel obliged to let them represent you during the probate process. Look for a probate lawyer who offers a free consultation. You can then get a feel for them as a person, learn what their business stands for, and determine whether the services they offer will align with your goals and expectations for your loved one's assets.
Flat-Fee Billing
Most people know they have to pay for a lawyer's time, but they can be worried about how much each communication will cost and whether they'll have enough money to cover their legal fees. Some of the best probate lawyers offer flat-fee billing, which is a court-approved fee structure. Those navigating probate who choose to work with a provider of such a fee structure can enjoy as many visits, emails, and calls as they need while only paying one fee. This can be a weight off your mind if you need reassurance or frequent contact to tie up loose ends and don't have the funds to cover the average lawyer's hourly rate.
The Right Characteristics
It's not always easy to tell whether your chosen probate lawyer has the characteristics you're looking for, but some signs can indicate they're the right person for the job more than others. For example, you might feel like you've chosen the best lawyer when they're sympathetic to your loss – the very reason you need their assistance in the first place. They might also be more than happy to explain the probate process to you, answer all the questions you might have, are patient, and remain a neutral party when there might be potential for anyone else to take sides.
In contrast, you might realize they aren't the best person for the job if they make rushed decisions, seem insensitive, don't answer your questions or phone calls, and don't explain the probate process in detail.
Expertise in Probate
Lawyers might all go to law school, but that doesn't mean they're all experts in the same areas. There are over two dozen types of lawyers, and probate lawyers are just one of them. When the time comes to hire a probate lawyer, ensure you're approaching the right lawyers for the job. Probate lawyers have expertise, knowledge, and previous experience working on cases like yours to bring it to a successful conclusion. They also know the law inside and out, giving you confidence that they're doing everything by the book.
An Excellent Reputation
Most people won't actively research the reputation of a probate lawyer until they require their services. When that time comes, it can sometimes be worth discussing your situation with friends and family to see if they know lawyers in this field they'd happily recommend. You might also see the value in reading online reviews, exploring testimonials on law firms' websites, and checking out their social media platforms if they have them.
Years of Experience
Administering an estate and distributing assets to their intended beneficiaries is not always straightforward, especially when family dynamics make will contest a valid concern. When you know your family situation is complex, years of experience can sometimes count for a lot.
When you start looking for a probate lawyer to process your family member's will, research the best lawyers in your area based on how long they've been in the industry. You might then benefit from their years of experience and enjoy a straightforward and reasonably painless probate process.
If you've never lost a close family member before, it's unlikely that you would have needed to concern yourself with probate lawyers. However, they become quite important for ensuring your loved one's assets make it to the right people. Before you sign with a new probate lawyer, take the time to do your research. When you've considered the information above, you might be able to make your decision with more confidence.