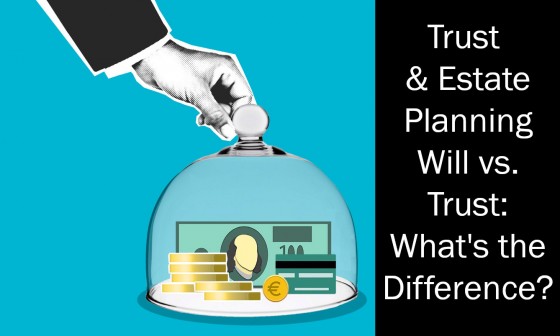 Every time we decide on an estate planning device, it is typically with our loved ones in mind. Two of the most popular modalities for estate planning include the creation of a will and a trust. When it is for you to decide which is the better and more useful tool, it will require a deeper understanding of which estate planning approach is more favorable for your unique circumstances. Having an appointed legal representative will aid in guiding you on how to apply these tools for the appropriate distribution of property in an arrangement that suits the needs of yours and your family.
The Difference Between a Trust and a Will
Although similar in some aspects, trusts and wills have two entirely different functions. Using one or both will greatly improve the lives of those you left behind or are currently supporting.
What is a Will?
The creation of a will requires writing up a document that instructs the readers on who will receive your estate property. This can only be released at the time of death by an authorized lawyer who is tasked with the job of carrying out the will's wishes. These instructions define in detail how the property will be divided up, what percentage is distributed to whom, and also additional orders for unique requests. This can include special funeral arrangements.
What is a Trust?
A trust works similarly to a will; however, the death of the estate owner is not required for a trust to be executed. In that regard, a trust can be drawn up and the estate released before their death, at their death, or on a date after their death. A trustee, typically a law firm or bank, is held accountable for the honest protection and maintenance of a property before it is handed off to the beneficiary, who is due the estate. These individuals fall into two groups, the beneficiary that receives income from the estate while they are alive, and the second group of beneficiaries that receive income after the first group passes away.
Differences Between Wills and Trusts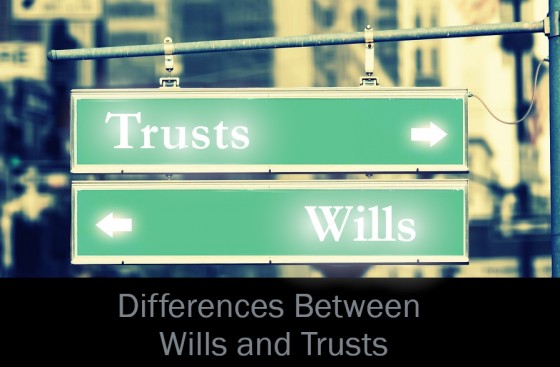 Unlike trusts, a will has to go through probate, where the court is in control of the will. This ensures that the property items are meted out in an honest and just way that fulfills what was intended by the original owner. However, a trust does not require passing through probate. This estate planning may happen a lot more quickly, and also reserves its privacy as it is not in the public court records. Another unique difference is the fact that a will can only include property in the name of the original owner. If it is held in a trust or a joint tenancy, this is not considered part of the estate covered in the will. A trust only includes property that is transferred for the trust itself, where the property must be placed in the name of the trust. Lastly, a will can allow you to name a guardian for children who have not yet matured enough to manage the property or estate. Trusts don't have this option.
You Can Use Both
A combination of a will and a trust will allow an estate planner to have a holistic plan in place that covers all aspects of proper estate distribution. For achieving a high level of financial protection, one can draw up a will for post-death estate transfer, and a trust for ongoing estate distribution pre-death.
Find Out More About Trust and Estate Wills and Trusts
When ready to begin sharing your wealth with your loved ones, take an organized approach with the help of a professional team of lawyers. Read more information on probate law to help you understand how to begin.