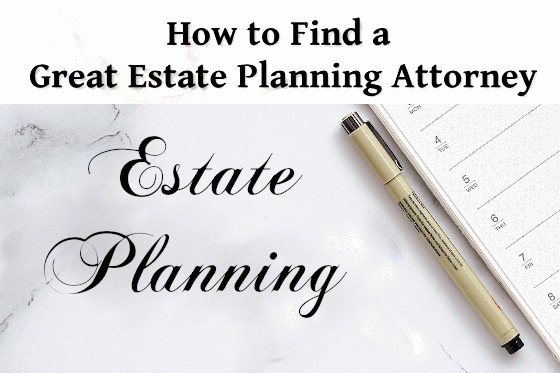 Embarking on estate planning can often feel challenging, yet it is a crucial step in securing your family's financial future and your peace of mind. The journey is intricate, fraught with potential pitfalls that could jeopardize your family's financial future and your peace of mind. A crucial initial step in this process is identifying a trustworthy estate lawyer, who will protect your interests and overcome challenges.
Finding the right guidance for wealth management is more than a hasty choice, it necessitates thoughtful consideration and strategic action. Start your journey with reputable resources recognized for their expansive legal expertise. For instance, consider a provider like Two Spruce Law Bend Oregon, a law firm respected for their proficiency in probate law and estate management. Leveraging such knowledgeable sources can significantly simplify your search for an exceptional legal expert. Wondering about the role of an estate planning attorney? Let's look into it.
The Role of an Estate Planning Attorney
These professionals play a pivotal role in securing your family's future. Their responsibilities range from drafting legal documents to advising on potential tax implications.
Drafting Documents. This includes wills, trusts, powers of attorney, and healthcare directives, which are integral to your estate plan.

Providing Legal Advice. They can counsel you on effective strategies to manage your assets, reduce potential estate taxes, and set up trusts.

Navigating Complex Situations. If you have a large estate, own a business, or have children with special needs, a legal practitioner can guide you through these intricacies.
Understanding the role of an attorney is critical to appreciate the importance of finding a dependable one. Now, let's explore how you can find such a professional.
Comprehensive Tips to Find a Great Estate Lawyer
With an awareness of their duties, it's vital to know how to find the right one and comprehend the legal processes tied to asset protection.
1. Begin With Trustworthy Resources
To initiate your search for a top-tier attorney, start with reliable sources. Consider the following sources.
Personal Recommendations. Friends, family members, or professional acquaintances can be excellent resources. Their experiences can provide you with first-hand information.

Financial Advisors. These specialists often work with legacy planning attorneys and can offer valuable insights.

Local Bar Association. Your state or local bar association often maintains a directory of attorneys by area of specialization.

Online Platforms. Numerous websites provide directories and reviews of legal experts.
After collecting some potential names, the next step is to examine their qualifications.
2. Recognize Key Qualifications
The qualifications of an attorney are a good indicator of their service quality.
Specialization. Legacy planning is a specialized field. Select a professional whose primary focus is estate planning.

Experience. Experience often brings efficiency and foresight. An experienced attorney can guide you effectively.

Certifications. Look for attorneys with specific certifications in estate planning, like a certification from the American College of Trust and Estate Counsel, which indicates advanced knowledge in this field.

State-Specific Knowledge. Each state has unique estate laws. Ensure this legal expert is well-versed in your state's laws.
After considering these qualifications, your next step is to examine the attorney's reputation and credibility.
3. Check Reputation and Credibility
While examining qualifications, concurrently check for the attorney's reputation and credibility. Here are some ways to verify this:
Client Reviews. Online reviews can give you a glimpse of the attorney's strengths and weaknesses.

Feedback From References. If you obtained the attorney's details from a personal reference, ask them about their experiences.

Professional Associations. Check if the attorney is an active member of professional bodies, which often indicates commitment to their field.

Disciplinary Records. Check these records to see if the attorney has been disciplined by a professional board in the past.
Next, prepare thoroughly for the initial consultation.
4. Prepare for the Initial Consultation and Evaluate Communication Style
The initial consultation is critical to evaluate the attorney's technical knowledge, communication style, and receptivity to your concerns. Consider their ability to distill multifaceted legal concepts into comprehensible terms. Are they attentive and responsive to your concerns and questions? This is a sign of their commitment to effective communication with their clients, an essential trait in this long-term process.
Evaluate their dedication to keeping you informed, their interaction style, and their case handling. Ensure they are open about their services and fees. Moreover, confirm that their correspondence style and case handling align with your preferences.
A transparent discussion about their services and fees is also a positive sign of a trustworthy professional. This first interaction sets the tone for your potential attorney-client relationship, informing your decision-making process.
Once you're satisfied with the consultation and mode of communication, understand their fee structure.
5. Understand Fee Structures
A clear understanding of the fee structure can help avoid any future confusion. Here's what you need to do:
Ask for a Detailed Breakdown. Request a clear and comprehensive explanation of the fee structure. This could involve a flat fee, hourly charges, or a percentage-based expense tied to your estate's value.

Familiarize Yourself With Fee Types. Understand the implications of each type of fee structure, whether it's a flat fee, hourly rate, or a percentage of your estate's value. This will help you anticipate what kind of costs you might expect.

Compare Fees. Comparing the fees of different attorneys can give you an idea of what's reasonable.
Your next consideration is your personal comfort level and trust with the attorney.
6. Evaluate Personal Comfort and Trust
Factors such as personal comfort, trust, and respect are as important as professional credentials when choosing an attorney. Consider factors such as trustworthiness and your comfort level in communicating personal and financial information
Given the importance of trust and comfort in your relationship with an attorney, it's worth taking time to make the right choice.
7. Take Your Time
Choosing a legacy planning professional deserves thoughtful consideration. Consider the following:
Don't Rush. Resist any pressure to make a quick decision. You're planning for your family's future, and it's essential to get it right.

Trust Your Judgement. If you feel uneasy about an attorney for any reason, don't hesitate to restart the process. Your comfort is paramount.

Feel Free to Explore Options. It's perfectly acceptable to consult with more than one attorney before deciding. This can help you make a more informed decision.
The following section will help you understand what to look for regarding the attorney's ability to cruise the legal proceedings.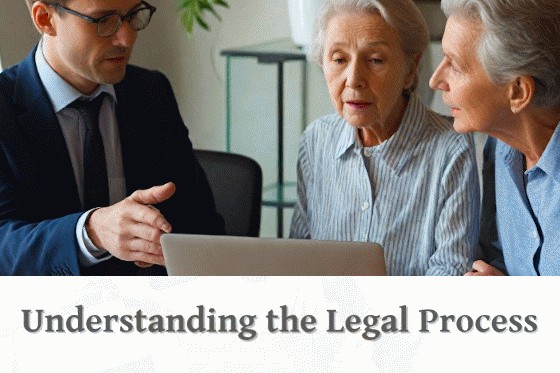 8. Understanding the Legal Process
Understanding the legal processes associated with estate management confirms that your chosen expert possesses the necessary experience and knowledge for professional estate management.
Legal and Court Process Knowledge. The attorney should possess a firm understanding of laws related to wills, trusts, probate, and taxes, be experienced in estate administration and court processes, and be capable of handling contentious situations. They should be able to explain these concepts clearly to you.

Probate Process. The process of probating a will can be complex, with legal steps that must be precisely followed. Your attorney should guide your family smoothly through this procedure, lessening the burden during a time of grief.

Estate Administration. The attorney should be well-versed in the administration of estates, including distributing assets to beneficiaries, settling outstanding debts, and finalizing tax affairs.

Estate Litigation. While not every estate ends up in a dispute, it's reassuring to have an attorney capable of handling contentious situations should they arise. This could involve disputes among beneficiaries or contesting a will.
Grasping these aspects of the legal process enables you to better gauge an attorney's ability to effectively manage your estate needs. Once you're satisfied with their legal expertise, the next step in the process is engaging their services, which involves understanding the post-selection process.
Post-Selection Process
The process progresses even after selecting the right attorney. There are steps to take after selection to establish a strong working relationship.
Contractual Agreements. Be clear on what the contract involves. This should detail the scope of services, how the attorney is to be compensated, the duration of the agreement, and any terms of termination. Make sure you take the time to thoroughly review and understand the terms before signing any legal documents. Seek clarification on any aspect that appears vague or confusing.

Establishing a Regular Review Schedule and Keep up With Updates. Establish a plan for regular reviews with your attorney. This ensures your estate plan remains current, reflecting any changes in your financial situation, family structure, or personal wishes. Additionally, keep abreast of any updates in the law that may affect your estate plan. Your attorney should be proactive in informing you about these changes and recommending appropriate adjustments.
With these factors in mind, you're not just selecting an attorney; you're establishing a relationship with a professional who will play a pivotal role in protecting your family's future.
Parting Words: Charting the Path to a Secure Future
In conclusion, investing time in choosing the right estate lawyer ensures your peace of mind. With these tips, you are well-equipped to navigate your future effectively and securely. Remember, a well-planned estate is one of the most considerate legacies you can leave for your loved ones, reducing their burden during an emotional time. So, make sure you have the right professional by your side to guide you through this critical journey.