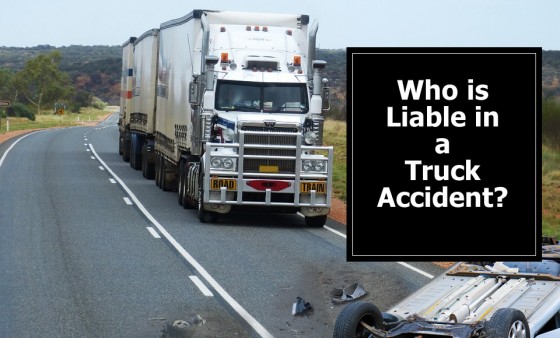 If you've been struck by a commercial truck then undoubtedly this is a stressful and painful experience. It's important to understand whether you have a claim and to have realistic expectations about what can happen in court.
Truck drivers can fall into two categories: independent contractors, and employees. If the driver is an employee of a trucking company, then they may not be held liable as they would if they were an independent contractor. The first step in determining liability is determining who - the company or the individual - should be held liable.
Another factor is what caused the actual accident. Causes can range from bad weather to drinking or using other substances behind the wheel, including prescription drugs.
Trucks pose significant threats to both other truck drivers and drivers of passenger vehicles on the road because they are much larger. An accident involving a truck is much more likely to cause damage to others and to property, as well as spill dangerous debris on roads.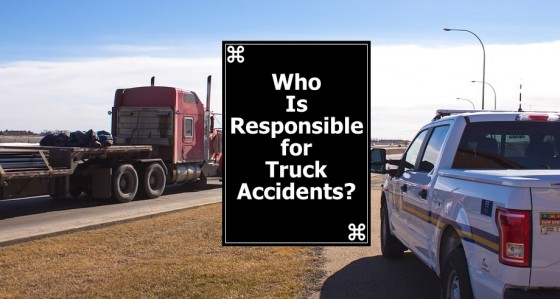 Who Is Responsible for Truck Accidents?
There are various people who can potentially be held responsible for the accident, including the truck driver, the manufacturer of the truck or other parts that contributed to the accident, the owner of the truck and the person or company that leased the truck from the company that owns it.
A good attorney will be able to bring in experts who can be witnesses on your behalf. These can be automotive experts. For example, if the trucking manufacturer is arguing that it is the fault of the manufacturer of a part on their trucks, then an expert can corroborate or deny the validity of such statements. This can help get down to who is actually responsible.
And unfortunately, in many cases the insurance companies and the various parties included will argue amongst themselves in an attempt to avoid blame. An aggressive and successful attorney, however, won't let you get taken advantage of.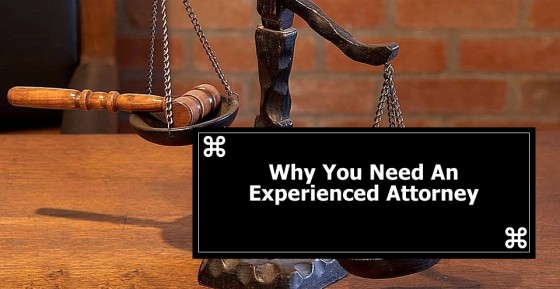 Why You Need An Experienced Attorney
Even if you know a trucker or have been issued a vehicle by your employer, it's still not enough experience and knowledge to represent yourself in court.
The trucking company might try to claim that because the driver was an independent contractor and not an employee of the company that it is not responsible for the accident.
If the accident was caused by the malfunction of what should be an operational part of the truck, then they will also try to pass the blame onto the manufacturer. Nobody wants to accept responsibility, so it's important that you have an attorney who will fight for your rights, especially if you have medical bills piling up.
The laws in Texas, as well as federal laws involving trucking, can be hard for the average person to understand, and certainly to call on when in front of a judge. Instead, choose an attorney who recognizes your stress, frustration, and desire to get back to your normal life, and genuinely believes you deserve to be treated with consideration after all you've been through. Contact the Law Office of Ray Lopez, a San Antonio native who is passionate about justice and protecting your rights. He will listen to your concerns, help alleviate any stress associated with going to court, and explain things to you so you feel confident and clear-minded as you go through the legal process.