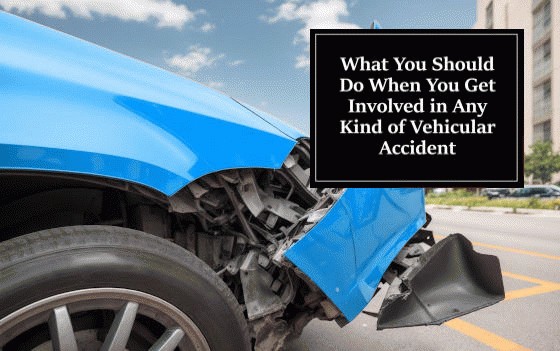 If you or your loved ones have recently been involved in any kind of vehicular accident, you should be prepared for the next steps that have to be taken. Surely, there will be legal matters that need to be discussed and settled so that you can resume your normal life as soon as possible.
However, personal injury cases relating to a car accident can be more complex than you initially thought, and you may find yourself struggling to file and complete all the necessary requirements for your personal injury claim.
In this post, you'll learn about the actionable steps you have to initiate when facing a personal injury case, specifically if you've been involved in any vehicular mishap, like a car, motorcycle, or truck accident.
Consider Hiring a Personal Injury Lawyer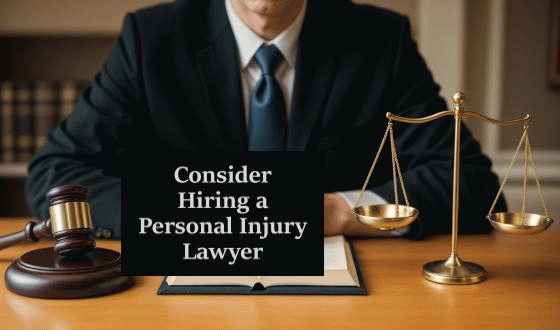 While you're struggling to recover, creditors and insurance companies may start pressurizing you and your family. It can be tempting to take the insurance company's initial settlement offer to pay your expenses and support your family; however, the settlement can be far below what your family needs to recover.
In case the insurance company doesn't offer you a fair settlement that will cover your expenses, an expert lawyer can help verify whether you are eligible to receive compensation that covers both economic as well as non-economic damages. The experienced injury attorneys at Rainwater, Holt & Sexton in Arkansas know that accident injuries may not always heal as expected. So they strive to ensure that clients will get the money needed to heal from their injuries and manage any complications that could arise in the long term.
Consider the situations wherein you'll need to hire a personal injury lawyer, such as the following:
Severe Injuries: You have to keep in mind that the severity of your injuries in an accident is directly related to the amount of compensation. The time it takes to recover fully is also an important consideration. Assigning a monetary value to your injuries is critical and can only be expertly done by a car accident lawyer.

Permanent Disability or Long-Term Injury: Permanent disability may result from vehicular accidents. It would mean a longer time for your fractures or nerve damage to heal, which is usually more than one year, and permanent disability means the inability to support finances for a lifetime. At this point, a personal injury lawyer should be contacted to ensure that proper compensation will be given to you.
Contact the Insurance Company and Your Creditors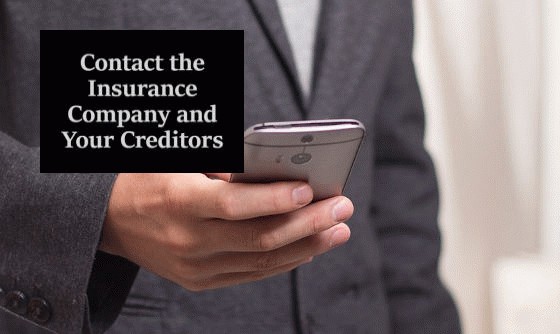 The insurance company of the driver who is at fault would need to be contacted to report what happened. But, it's a good idea to have your lawyer take care of this to avoid committing grave errors that could jeopardize your claim or your case. Your attorney will ensure that the insurance company is properly notified and all documents to prove your claim will be provided.
Also, your lawyer can call your creditors on your behalf to inform them about the situation, so as not to have a bad record and to provide you with flexible payment options. Failure to contact the insurance company may result in denial of your claim, whereas not contacting your creditors could result in serious headaches due to tons of phone calls a day.
Gather Evidence to Prove Your Claim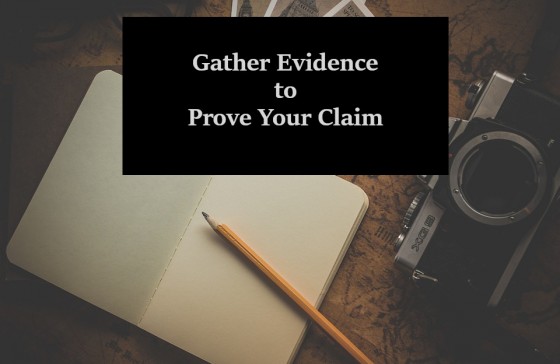 After a vehicular accident, it's advisable to gather pieces of evidence if you can. Once your safety is assured, taking photos or videos of the accident could help strengthen your case. Also, you have to get ready to narrate everything to your personal injury lawyer so as to review your personal injury case and determine the best monetary value for your losses or damages.
Here are the pieces of evidence you can gather at the site of the accident:
Get the contact details of all possible witnesses, including bystanders, store owners in nearby establishments, and passengers.

Take photos and videos of your injuries, traffic signals, and traffic signs, including all vehicles, drivers, and passengers involved.

Make sure to get prompt medical attention for medical documentation, even for minor injuries.
Prepare Yourself for Trial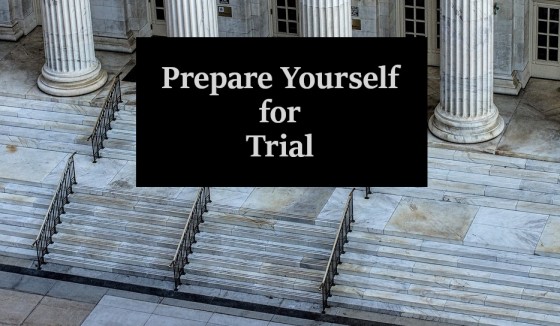 Being involved in a vehicular accident can change your life, affecting your career, family relationships, and your social life. That's why it's imperative to hire a reputable and experienced personal injury attorney to ensure that you'll be properly compensated for your injuries, so you can pay your medical expenses and support your family while you're out of work.
If the insurance company lowers the value, denies your claim, or you're not happy with the offer, you have to prepare yourself for a case trial. And you also need to make sure that your prospect lawyer also does the same. So it makes sense to conduct research about whether the lawyer tends to make settlements, or is willing to take your case to trial during the initial interview.
Conclusion
When facing life after a vehicular accident, you have to prepare yourself for the worst. You have to gather evidence, contact the insurance company and your creditors, consider hiring a lawyer, and prepare yourself for trial. By doing so, there's a higher chance of resolving your case early and getting the best settlement offer for your personal injury claim, thus allowing you to go back to your normal life sooner.