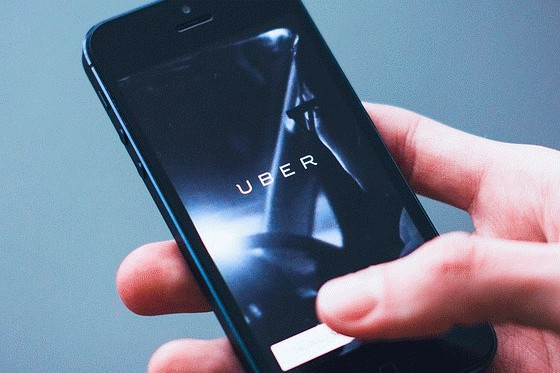 Ridesharing is a popular choice for travelers and commuters across the country. If you want to safely arrive at any destination, you must request a ride on your smart device. There is no need to stand out in the cold to flag down a taxi when you use services like Uber or Lyft.
Before you hire an Uber to take you where you need to go, it's important to understand your rights in case of an accident. Uber drivers are private citizens using their cars to give people rides to their destinations, so the circumstances are slightly different than if you were involved in an accident in your own car.
Millions of car accidents happen each year, and it's possible that you could be involved in a collision while riding in an Uber. Knowing the steps to take, including making a call to a personal injury lawyer like Gina Corena & Associates, can help you get the care and compensation you deserve. Let's take a closer look at a few steps you should take if you are involved in an Uber Accident.
Uber Liability
When you are involved in an accident in an Uber, the circumstances will determine your eligibility to make a claim on your insurance or sue for compensation. These are the standard rules that govern ridesharing accidents:
If you are in an accident with your own car and the at-fault driver is an Uber that is waiting for a ride request, Uber offers liability coverage of $50,000 per person and $100,000 per accident plus $25,000 for property damage.

If the at-fault driver is an Uber that is on duty to pick up a passenger or has a passenger on board, the liability is up to $1,000,000.

If you are riding in an Uber on duty and another at-fault driver hits the vehicle, you can make a claim against their insurance coverage.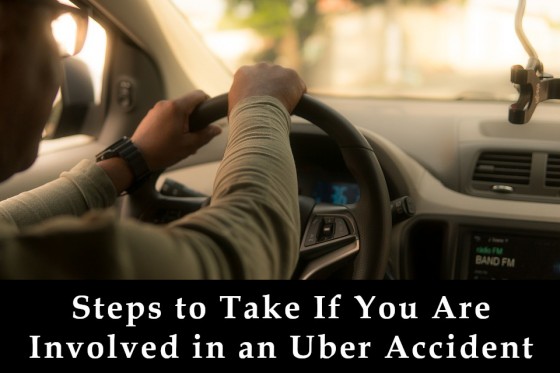 Steps to Take If You Are Involved in an Uber Accident
Report the Accident
If you are involved in any type of accident, including with an Uber, it is the law to report the incident. Call the police to request assistance and make sure that you complete an accident report. You will also need to report the accident to Uber to qualify for their liability compensation. You should get a copy of the police report for your files.
Seek Medical Assistance
Being involved in an accident can be physically and emotionally traumatic. Many people do not feel some of their soft tissue or head injuries until hours or days following the incident. If there are emergency medical staff at the scene of the accident, it's critical that you let them take a look at you. Serious injuries like internal bleeding, concussion, and whiplash may take many days to appear, and getting cleared by EMT staff is important before you leave the scene.
If there is no emergency medical personnel at the scene of the accident, it's important to seek medical help as soon as possible. Schedule an appointment with your primary physician or go to your nearest walk-in emergency clinic to be examined. You will need to keep records of all of your treatments and diagnosis.
Gather Information
If you are injured in an Uber accident, you may have the opportunity to sue the at-fault driver for damages, medical costs, and income loss that you have suffered. To help you build a solid case, you will need to record as many details about the accident as possible. Start by getting the contact and insurance information from all other parties involved in the accident.
To gather evidence at the scene, you should start by taking photos of the scene, the vehicles, and any other important details. Talk to any witnesses and ask them if they are willing to make a statement for your file.
Call an Attorney
The legal system can be confusing and intimidating. If you have been involved in an Uber accident, you may want to discuss your rights with a personal injury attorney. A lawyer will help you build a case, deal with the insurance agencies involved and act as an advocate working on your behalf.
If you are involved in an Uber accident, knowing how to react, get the right treatment, and protect your rights can help you get the protection and compensation you deserve. Follow these tips to help you navigate your path towards the treatment that you deserve.