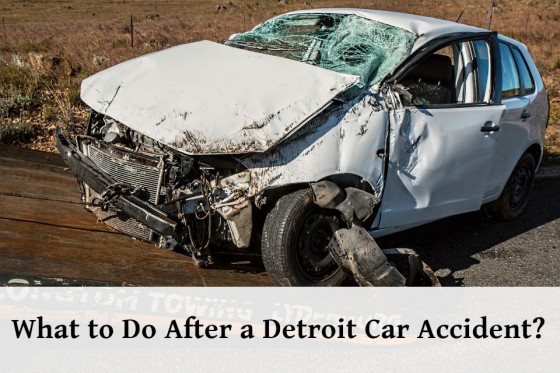 While every driver understands that being involved in a car accident is always a risk, no one ever thinks it will happen to them. According to the most recent data from the Michigan Traffic Crash Reporting System, there are more than 44,000 Wayne County car accidents each year. These wrecks injure thousands of people and claim hundreds of lives. Do you know what to do if you're in a Detroit car accident?
You may be able to pursue a personal injury claim to recover compensation for accident-related expenses. However, just because you were in an accident doesn't mean you are entitled to recover damages; you must prove that another party was negligent and their negligence caused your injuries. You must also prove that your injuries are serious and impact your ability to lead your everyday life. Thus, you should keep a few things in mind if you are involved in a car accident.
Always Report the Accident as Soon as Possible
Call 911 or the local police or sheriff's department as soon as possible to report the accident. Doing so accomplishes two critical things. First, the operator dispatches an emergency response team to the accident scene to determine if you or anyone else involved in the collision needs medical treatment. Second, your call creates a record of the accident, which is essential because it decreases the likelihood that an insurance company can successfully argue that your injuries were caused by something other than the accident.
Gather Any Evidence From the Scene
If possible, obtain whatever evidence you can before leaving the scene of an accident. Of course, this may not be an option if you were seriously hurt. If you can, take photos of the accident scene, focusing on the position of the vehicles and any damage they sustained. This should include any debris on the ground around the vehicles and skid marks on the pavement. Also get the names and contact information of any people who saw the accident. Later, your Detroit car accident lawyer can interview the witnesses to substantiate your version of events.
Obtain Prompt Medical Attention
Although you may not feel like you've been seriously injured, getting checked out by a doctor as soon as possible after an accident is essential. In many car accidents, a victim's injuries are not immediately apparent. This is especially true when head injuries occur, as the signs of a traumatic brain injury may not manifest until days or weeks after the collision. Going to the doctor's office or emergency room creates another contemporaneous record of the accident and documents your condition. This evidence can be helpful in pursuing a car accident lawsuit.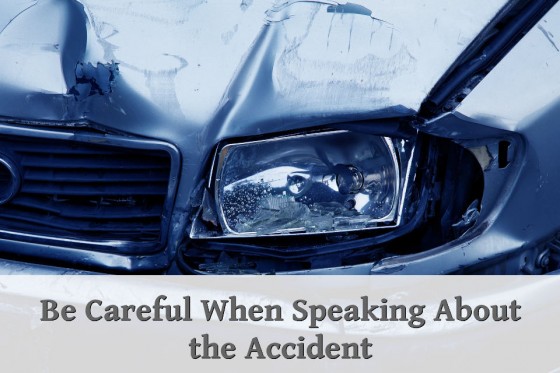 Be Careful When Speaking About the Accident
Once your condition is stable, report the accident to your insurance company. The other driver's insurance company may also contact you to discuss the accident and your injuries. Even if the insurance company representative is polite and friendly, remember they are not on your side. They can use any information you provide to reduce your claim's value or deny it altogether. Answer their questions but do not provide them with any extra information. Avoid guessing or speculating; only tell the insurance company representative the objective facts. Finally, never admit fault or responsibility. Fault is a legal determination, and you may not be aware of the actual cause of the accident. Admitting fault is a surefire way to do permanent damage to your case.
Reach Out to a Detroit Car Accident Lawyer
When you are ready, call a personal injury lawyer to discuss your case. An attorney will listen to the facts surrounding the accident and provide an honest assessment of your options. Most personal injury lawyers offer accident victims a free consultation. They will answer your questions and give you a basic understanding of the legal recovery process.
If you decide to proceed with a case, ask how the lawyer charges for their services. Many Detroit personal injury lawyers will take car accident cases on a contingency basis, meaning you won't need to pay anything upfront for them to handle your case. You will only be responsible for paying legal fees if the attorney can recover compensation on your behalf.
The days and weeks after a car accident are a very stressful time. Do not delay contacting an attorney because your time to pursue a personal injury claim is limited. An attorney can help you make decisions that help you recover everything you deserve and get back to what's important to you.