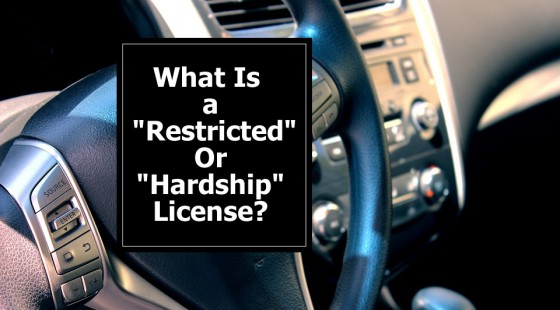 If you have been convicted of an OUI (operating under the influence) in Massachusetts and your license has been suspended, there is a pretty good chance that you have heard talk of the possibility of getting a hardship license.
A hardship license is also referred to as a "Cinderella License" or a "Restricted License" because you are only allowed to use it during specific hours (although instead of your car turning into a pumpkin, your license will be revoked and you'll be hit with a series of additional penalties).
Before anyone is able to apply for a hardship license, they are required to complete a certain amount of time in their suspension, which varies depending on how many OUI convictions they have, and a variety of factors depending on whether or not there were any enhanced charges and other specific circumstances.
If your license has been suspended following an OUI conviction in Massachusetts, your best bet for having a request for a hardship license approved is by working with an experienced attorney, like OUI lawyer Brian Simoneau. While the requirements seem fairly straightforward, the RMV (Registry of Motor Vehicles) is under no obligation to approve your request, even if every single requirement is met and you believe that your needs are very straightforward.
When you are represented by an attorney who understands the complexity of the entire OUI process in the Massachusetts court system, as well as how the RMV handles suspensions and restricted licenses, you are increasing your chances of a positive outcome significantly.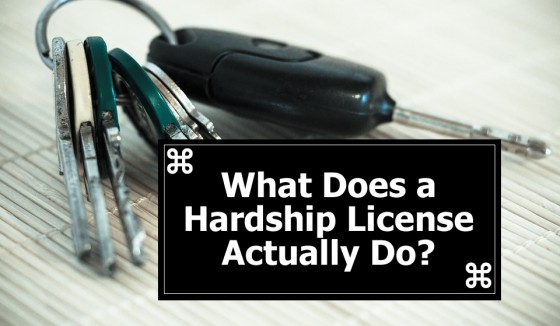 What Does a Hardship License Actually Do?
All OUI convictions in Massachusetts come with a license suspension of some sort. Your first OUI conviction will result in a 1-year suspension (provided there are no additional charges or enhancements that increase the penalties), and you will be required to complete this suspension before being able to re-apply for your driver's license. However, you may be able to request a hardship license from the RMV in certain circumstances.
A hardship license is a restricted license intended to help the individual avoid considerable hardship that would be otherwise unavoidable if they were unable to drive.
The state of Massachusetts only considers hardships relating to medical issues, employment, and education to be valid for restricted licenses.
Once approved, your hardship license will give you limited driving privileges in order to get to and from school, work, or medical appointments.
You are not allowed to drive for reasons unrelated to the hardships the license is helping you avoid, and you are unable to drive outside of the hours specified on the license.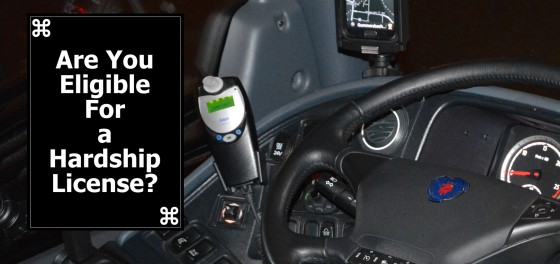 Are You Eligible For a Hardship License?
Completing a certain amount of time in your suspension is only the first step towards eligibility.
The following is a list of the suspension lengths for an OUI with no enhancements, as well as the amount of time that you will need to complete of your suspension before you can apply for a license to avoid work or educational hardships.
First OUI: 1-year suspension, must complete 3 months

Second OUI: 2-year suspension, must complete 1 year

Third OUI: 8-year suspension, must complete 2 years

Fourth OUI: 10-year suspension, must complete 5 years
If the state determines that your hardship is simply a "general hardship," then you will need to complete more of the suspension before you are eligible. The best way to determine how you will present your hardship during your RMV hearing is by developing a plan with an attorney.
If you are approved for your hardship license, you will then need to install an Ignition Interlock Device in your vehicle.
Keep in mind that any of the time that you have an IID in your vehicle will not count towards the time you will be required to use one after you have your full license reinstated (not including your first OUI conviction).