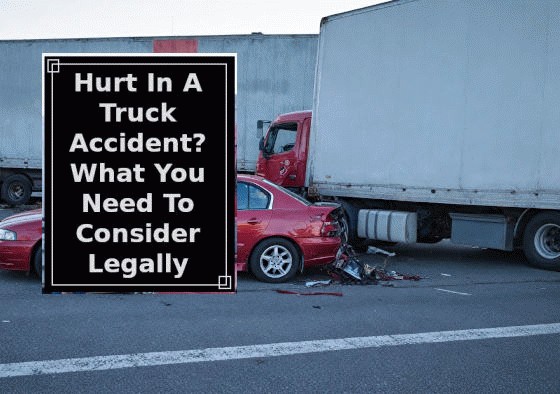 Typically, getting involved in a truck accident can be a horrible experience. It can be a scary thing that can happen to someone like you or your loved ones. Since trucks are heavier than the usual cars, accidents involving these types of vehicles can more likely cause severe injuries and even death.
On the other hand, being injured in such a crash isn't a dead end. While you're on your way to recovery, you're also entitled to your right to run after the party responsible for your injuries. This is where the laws that regulate trucks and truck accidents enter the picture.
If you've been seriously injured, read on to learn everything you need to consider legally when you've been hurt in a truck accident.
Hiring A Truck Accident Lawyer
Understanding the law involving trucks and truck accidents that have happened in Denver and other nearby cities can be complicated unless you're a legal practitioner. For that reason, the first thing you should take into account legally is the hiring of a dedicated Denver truck accident attorney. With their valuable years of experience and skills, they're capable of giving you legal advice and, more importantly, representing your interests before the courts of law.
Also, speaking to a lawyer after the accident can provide you with an idea of what legal options are available to your circumstances. They know exactly what to do to obtain a judgment in your favor and, more importantly, receive fair and just compensation for your injuries.
State Federal Laws For Truck Driver Conduct
Because of the catastrophic consequences of truck accidents, there are state-federal laws that regulate truck driver conduct. As such, all trucking companies and drivers are expected to abide by the rules and regulations, and in case of any violation happening, such as truckers driving under the influence, they'll become responsible for all your injuries.
To make sure you'll get a favorable decision for your case, you and your truck accident lawyer should know the laws concerning the regulation of commercial truck driver's licenses, the maximum weight permitted, rest for the driver, and quality control of trucks. By getting an in-depth understanding of these things, you can get the most out of the legal options that would work best for your situation.
Proving Liability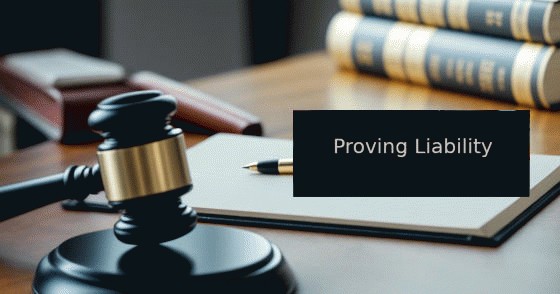 Just like other types of vehicle accidents, you need to establish the liability of the other parties involved in a truck collision to recover compensation. However, determining liability, in this case, isn't easy. Since truck accidents can involve several defendants, you might have a difficult time showing cause that the other parties are liable for what happened.
But with an experienced truck accident lawyer representing on your behalf, you can use the theory of vicarious liability to prove the liability of the trucking company. It enunciates that the employers should be held liable for any accident involving their employees that took place during regular working hours. Also, your lawyer can make the truck driver accountable by showing negligence on their part, which caused the collision.
Types Of Compensation You Might Be Entitled To
As mentioned, getting involved in a truck accident means having the opportunity to pursue an injury claim to get the right compensation for your personal injuries. Depending on the extent of damage due to the collision, you might be eligible for different types of compensation, including pain and suffering, hospital and medical expenses, lost wages and earning capacity, and reduced quality of life.
And in case of the death of a loved one, you might also obtain compensation, which includes support for the funeral expenses, financial assistance, and many more. Remember, knowing these types of compensation can help you take full advantage of your legal remedies when a truck accident injured you or your loved one.
Legal Deadline For Filing A Truck Accident Injury Lawsuit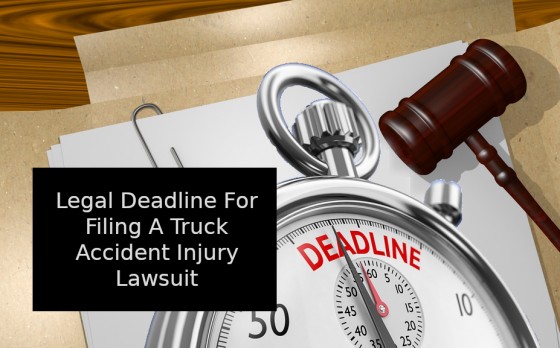 Depending on your location, the number of defendants, and the type of claim, the statutory deadlines for filing a truck accident injury lawsuit varies. And if, for example, the accident happened in Denver, you need to work with a trustworthy truck accident lawyer Denver to help you with the filing of your case on time.
Moreover, always keep in mind that the late filing of the lawsuit comes with some consequences, such as losing an opportunity to enforce your legal rights and make the defendants liable for your injuries. So, to protect your interest in any compensation you're entitled to, be sure not to take the legal deadlines for granted.
Conclusion
When you've been seriously hurt in a truck accident, the first thing you should do is to get yourself checked and treated. And with the costs associated with your recovery, you have the option to file a truck accident injury lawsuit to get the settlement that you deserve. That's why finding and hiring a trained lawyer can be the next big step to do.
But before anything else, keep the points mentioned above in mind so you'll know how to handle your situation legally.