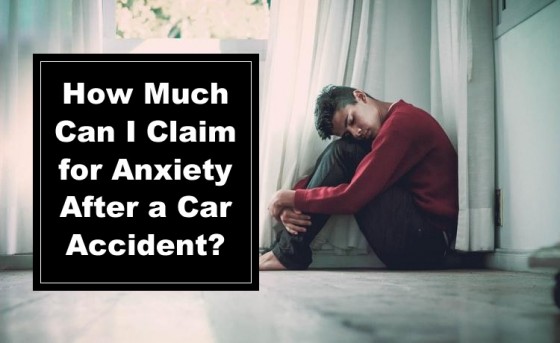 If you have been injured in an accident, you are undoubtedly worried about healing and paying your medical bills.
If you have filed an insurance claim, the insurance company may have made you a settlement offer.
Before you take the money, make sure to talk to a car accident lawyer. Your attorney will be able to tell you if you are entitled to receive money for pain or any psychological effects the accident may have had on you such as anxiety.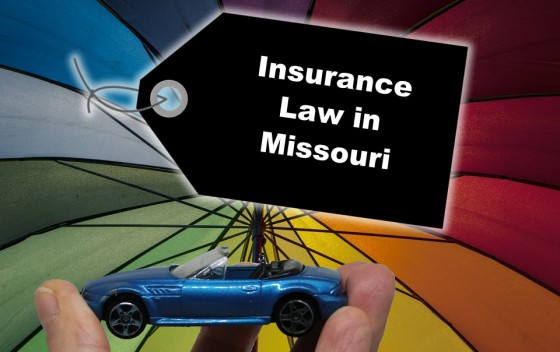 Insurance Law in Missouri
In the state of Missouri, a driver must carry $25,000 worth of liability insurance for bodily injury to a person and $50,000 for death and bodily injury per accident. You must also have $25,000 worth of insurance for damages to property.
Missouri is a pure contributory negligence state when it comes to auto insurance. Each driver's insurance company must pay for the percentage of the accident for which they were responsible.
If you are injured in a crash and the other driver is 60 percent at fault and you are 40 percent at fault, you may seek reimbursement for 60 percent of the cost of medical bills and damages from their insurance company. The other driver may seek 40 percent of the cost of their medical bills and damages from your insurance company.
You may also seek money for wages that you lost due to your accident.
If the other driver does not have insurance, you may sue them personally.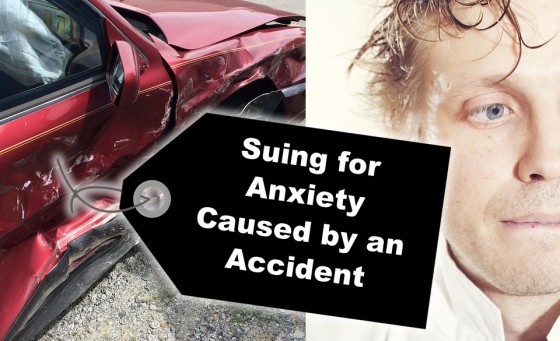 Suing for Anxiety Caused by an Accident
If you experience any kind of mental or emotional distress after an accident, you may be able to request compensation.
If you have fears about driving a car or riding in a car, or if you have recurring memories of the accident, you may be able to claim that you are suffering from anxiety.
An explicit connection between the accident and the accident victim's anxiety must be established.
If you feel that you have anxiety as the result of an accident, you may want to visit a psychiatrist or a licensed therapist who can document any stress from which you may be suffering.
You may attempt to get money for emotional distress with an insurance company claim and you may also file a lawsuit.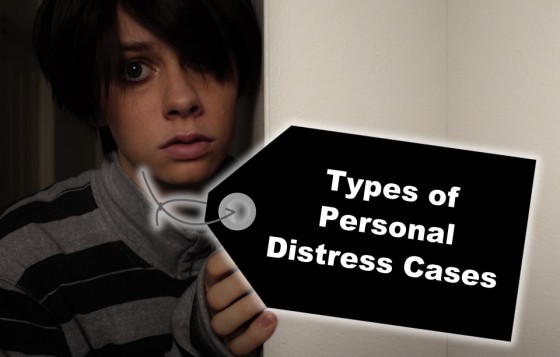 Types of Personal Distress Cases
There are two different kinds of emotional distress cases; intentional infliction of emotional distress and negligent infliction of emotional distress.
Unless someone intentionally hit you with their car, an auto accident would generally involve the later.
Four things must be true to build a negligent infliction of emotional distress argument.
Duty of Care
You must first establish that the other party had a "duty of care." Duty of care refers to an individual's legal obligation to perform certain actions with care if those actions could harm another individual. It should not be hard to establish the duty of care in a car accident because when a person gets a driver's license, they are agreeing to obey the rules of the road.
Breach
The next thing you must prove is that the other party breached their duty of care. This can be done with the accident report and witness statements.
Causation
Causation is the relationship between cause and effect. You must establish that the actions of the other driver caused the accident and that it was the accident that caused your anxiety.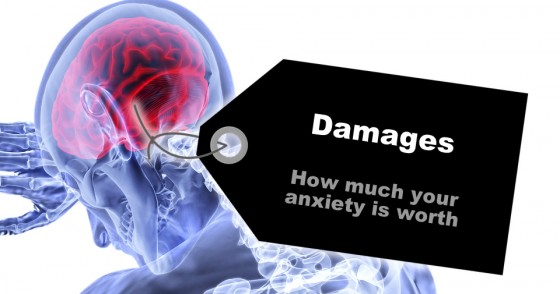 Damages
You must find a way of showing how much your anxiety is worth. It may be hard to put a price tag on one's mental health.
An experienced personal injury attorney can break down the ways the accident has affected your life. The attorney you have should be well versed in personal injury law in Missouri. They will be able to research similar cases and base the amount of money they asked for on such things as awards in prior cases and your expenses for psychiatric treatment. The amount of money they will ask for will depend on the circumstances surrounding your case.