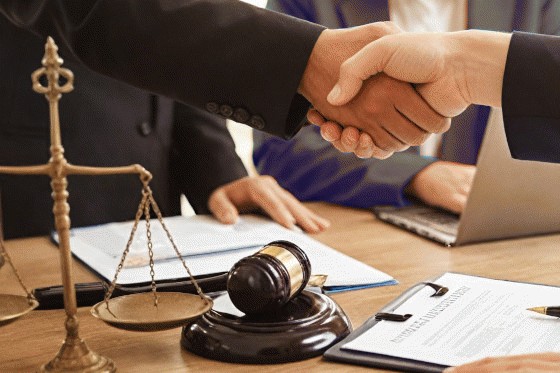 When you've been involved in a car accident, it's only natural to want the best lawyer to fight for your right to adequate compensation. However, you must have a great deal of trust in your legal team to feel confident, and it's not always easy to know if you've made the right choice. If you need peace of mind to know you've hired a lawyer you can trust, here are a few signs that indicate you might have.
Excellent Online Reviews
When people in need of legal representation begin looking for a car accident lawyer in Phoenix, they often browse the internet to find someone in their area. When you type in the name of a specific law firm, you can find their contact information, website, and, sometimes, online reviews.
Read through any reviews you find online to learn more about other people's experiences with them, both good and bad. You may then know more about the level of service you can expect from whichever lawyer you decide to work with.
They Listen
Many of the best law firms offer free case reviews, and these reviews are an opportunity for you to explain your side of the story and possibly gather information to support your version of events. During this review, you may see your lawyer as trustworthy if they are eager to listen, respond, and learn more about what you hope to get out of your personal injury claim.
Realistic Outlook
There is nothing wrong with confidence when you're a lawyer. In fact, you may even trust a confident law firm and lawyer more than those not exuding the same self-assurance. However, the best lawyers are also realistic. They can be cautiously optimistic about your case's outcome based on the evidence you have and the details of your case, but they should never say that you will win or receive the specific outcome you were hoping for. When you discuss your car accident with a lawyer, take note of the language they use. If they begin offering guarantees, you may decide to look elsewhere for legal representation.
Transparent About Money
The average hourly rate for a lawyer in the U.S. is $327, which can be a lot of money for someone financially affected by a car accident. While you may know you need to seek legal representation, it can be essential to find out how much their services will cost you so that you can prepare for the bill. Don't be afraid to talk figures with your lawyer. If they shy away from discussing their rate or payment arrangements, they may not be a lawyer you can trust.
Many personal injury lawyers operate on a contingency fee basis, which means they only charge for their services if your case reaches a successful conclusion. Typically, you agree on a percentage of your settlement before proceedings begin and might be charged for other related costs such as court fees, expert witnesses, and administration. If this payment option isn't available for your unique case, don't be afraid to ask your lawyer how you can expect their payment structure to work.
Highly Recommended
When you type the words 'car accident lawyer' into a search engine, you may be overwhelmed by how many options appear. Many different personal injury law firms are available to take on your case, and narrowing down your options can take time.
As a result, you may instead decide to talk to friends, family, and acquaintances about your situation to see if they would recommend a lawyer they have used before. After all, recommendations from family and friends are among the most credible forms of advertising.
Your loved ones are unlikely to recommend someone they don't trust, and if they've had a successful outcome in their own cases, they may be more inclined to share the contact details of their lawyers.
Easy to Contact
If you have never been involved in a car accident before, you may not know the steps you need to take or what you should be doing to put yourself in the best position to receive a suitable outcome. Lawyers know all this information, and you should be able to rely on them to answer your case-related questions.
You may feel that you can trust a lawyer if they are easy to contact by phone, email, SMS, or live chat. If they take on multiple cases at once, some of the most highly regarded lawyers also have competent support teams to answer questions on their behalf.
It's never easy putting your faith in one person or business to help you during one of the most challenging times of your life. However, some of these signs above may indicate that the lawyer you've chosen is one you can trust to guide you through the car accident claim process.