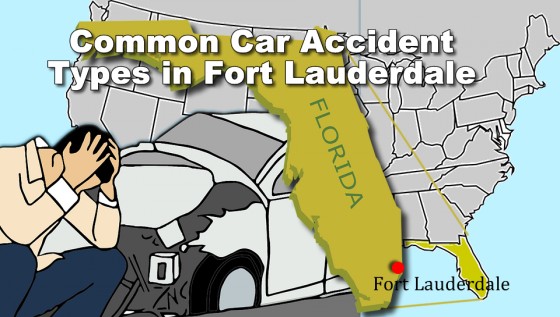 The City of Fort Lauderdale was named the number one city in the United States for most dangerous driving, according to a CNBC report in 2011.
Using data compiled from the
National Highway Safety Administration (NHTSA)
, this report shows that with 22.39 car accident-related fatalities per 100,000 people in the population, Fort Lauderdale has earned its claim to fame being the "most dangerous city for driving in America."
From minor fender benders to fatal car accidents, dealing with the health and financial consequences of an automobile accident can be tough.
In this article, we'll look at some of the most common car accidents reported in the Fort Lauderdale area.
Rear-End Collisions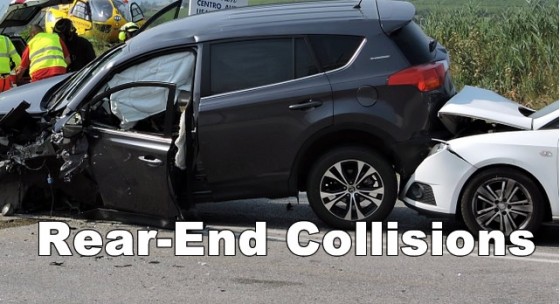 Rear-end collisions are the most common type of car accident to occur in the United States. According to the NHTSA, over 40% of reported automobile accidents are rear-end collisions.
These collisions happen when the front end of one vehicle impacts the back end of another.
At times, determining who's at fault can be difficult: Is it the fault of the driver up front for slamming their brakes? Or is it the fault of the driver behind for tailgating?
The task of proving fault can be challenging, so if you were involved in a rear-end accident in the greater Fort Lauderdale area, the
Fort Lauderdale car accident lawyers – Friedland & Associates
have your back.
Intersection Collisions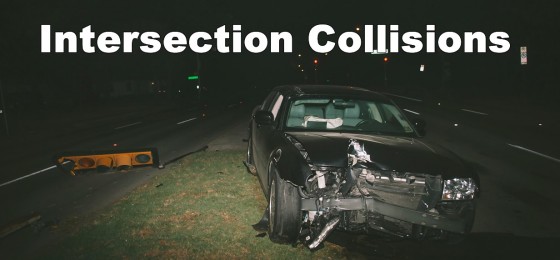 When drivers fail to yield the right-of-way at intersections, this often results in a car accident. Intersection collisions are also known as T-bone collisions because of the T-shape formed when the front end of one vehicle crashes into the side door of another.
Often these accidents occur when one driver is distracted by something going on in the car that takes their eyes away from the road. Whether the distraction is a child or a text notification, when the driver takes their eyes off the road, even for a moment, they are far more likely to run a stop sign or red light.
In some cases, intersection collisions occur due to a vehicular malfunction where the other driver loses control of their car.
Head-On Collisions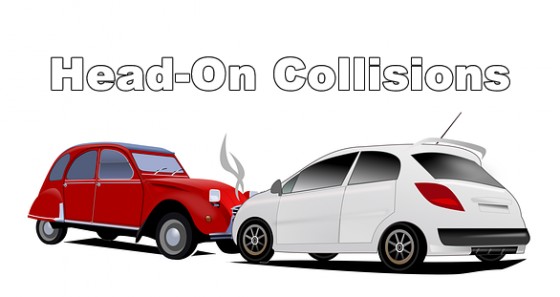 Head-on collisions are the deadliest type of car accident to occur in the United States.
While statistics estimate that head-on collisions account for only 2% of all car accidents, this type of car accident represents over 54% of all traffic-related fatalities.
These accidents occur when the two front ends of each vehicle collide as the cars crash into one another.
The strong impact of this collision can result in one or more life-altering injuries such as brain trauma, spinal cord injury and paralysis, and injury to the chest and internal organs.
Multi-Vehicle Collisions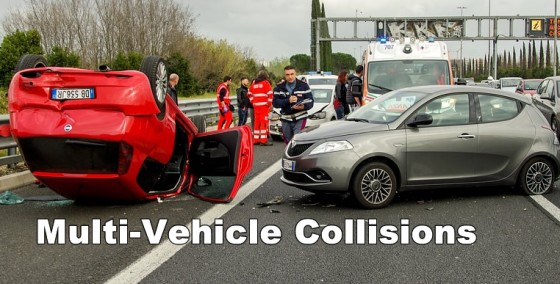 Road traffic collisions involving three or more vehicles are known as multi-vehicle collisions. These collisions generally occur on roadways with greater amounts of congestion and higher speed limits.
Frequently, multiple vehicle pile-ups occur due to a chain reaction of crashes, where drivers make the mistake of over-correcting or not stopping quickly enough.
Tailgating is a commonly cited reason for multi-vehicle collisions; drivers are simply too close to one another to slow down fast enough to avoid impact.
Low-Speed Collisions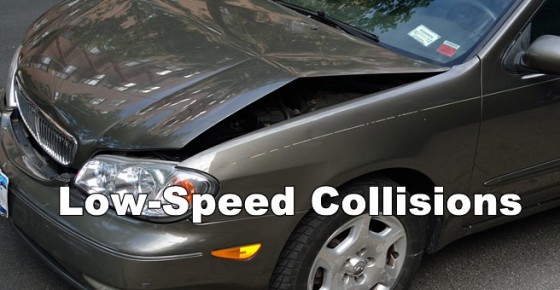 Low-speed collisions—also known as fender benders—are minor car accidents that occur at slower speeds.
While fender benders seldom cause injury to your body, the cost of repairs resulting from these accidents can hurt your wallet.
We recommend exchanging your information with the other driver, taking a picture of the accident at the scene of the crash, writing down the license plate number of the other driver, and filing an insurance claim immediately after the accident.
Residents of Fort Lauderdale: be careful the next time you go behind the wheel. Crash statistics estimate that a car accident occurs every single minute of the day across the United States. Chances are that one day that statistic can become your reality—especially when you live in one of the most dangerous US cities for car accidents and traffic-related fatalities.
Taking the time to exercise precaution is simple and, while you're driving, it can make a big difference in the safety and livelihoods of both you and your passengers. This mean--put down the phone, put on your seatbelt, and keep your eyes on the road.
Stay safe Fort Lauderdale!