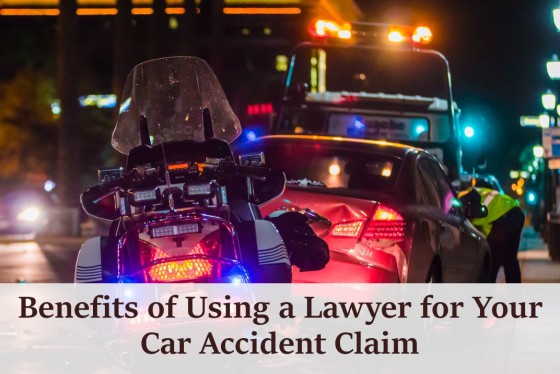 Accident victims who are not represented by an experienced lawyer in personal injury cases may be left vulnerable to the willful actions of insurance adjusters, who may try to reduce the amount they pay.
You may sustain serious injuries from a car accident, including disfigurement, permanent disability, and brain injury. You also may need to repair or replace your vehicle completely.
If you were injured in a car accident in Houston, TX, you are entitled to compensation as a victim of the accident. An auto accident attorney can help you navigate the claims process. A personal injury lawyer can help you get the best potential outcome for your case.
A lawyer representing you can gather evidence such as:
Photos of the accident scene

Photos of the vehicle damaged

Police report on crashes

Statements by eyewitness

Information from the vehicle's event recorder

Documents for medical and work purposes

Electronic evidence includes cell phone records

Recall information and manufacturer records
An attorney can help you gather this information and consult with other experts in order to build a strong case to get a settlement from insurance companies, both inside and outside of court.
Accident victims may not know their rights after a crash, and insurance companies might try to exploit this information to their advantage. They will attempt to convince you to admit fault, or to establish negligence in order to reduce or dismiss your claim.
An attorney can inform victims about their rights and help you deal with adjusters without admitting guilt or saying anything that could be construed as incriminating.
An attorney can, among other things. They can call on a network to strengthen your case, negotiate a better result for most cases and even level the playing field against bad-faith insurance companies.
Do I need a lawyer for an accident that wasn't my fault?
As we have already stated, hiring an attorney is crucial to getting the compensation you are entitled. An attorney for personal injury can help you prove fault in an accident and defend you against the insurance companies.
Fault states, like Texas, use what is called a tort liability system. This means that the insurance carrier of the at-fault driver will be responsible for paying out the claim. Rather than turning to your own insurer no matter what, you may turn to the responsible party to cover your expenses arising out of the accident.
Do I need a lawyer who specializes in accident cases?
Although any attorney in your state may be licensed to represent you in a case involving a car accident, they won't have the experience or skills necessary to properly defend your claim.
A personal injury lawyer who is familiar with your case will be able to help you. These personal injury lawyers are experts in handling these cases and can help you understand the details of your case. They will help you get the best medical treatment and the right compensation.
Through their expertise and specialization, personal injury lawyers can help you navigate this difficult time and get you back on track.
What is the minimum time you have to hire a car accident lawyer after an auto accident?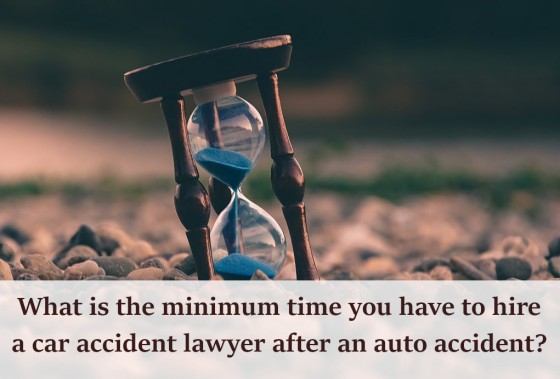 It is best to get in touch with a car accident lawyer as soon after an accident as possible.
Three main reasons are the reason.
Gathering evidence
The evidence fades soon after an accident. Vehicles involved in an accident are often moved, and eyewitnesses forget details. It is important to have someone who can help you build your case by gathering as much evidence as possible.
It is more difficult to collect the evidence needed to support a strong case if you wait to retain a law firm.
Indemnity for treatment and damages
It can be stressful and costly to pay out of pocket for medical treatment. This could affect your ability to earn a living and your ability to work.
You could lose out on the money you need for your car or medical bills if you wait to contact an auto accident lawyer about your case. A solid case requires enough evidence, and this evidence is very time sensitive. If you don't reach out to an attorney, you might not get a fair settlement.
Statute of Limitations
You may not sue the other driver in your case for car accident injuries if you wait too long. The statute of limitations in most states applies to accidents within 2 years or after receiving a no-fault medical payment.
Personal injuries that result from a car accident often do not manifest until weeks or days later. You may need to receive treatment for many years after a car accident. This could make it very expensive if you don't take advantage of legal assistance while you still have the opportunity.
Your time frame may be shorter if there is a wrongful-death claim. To bring a wrongful-death claim before the court, there is a one-year statute of limitations.
What is the Average Cost of a Car Accident Lawyer to Represent a Claimant in a Car Accident Claim?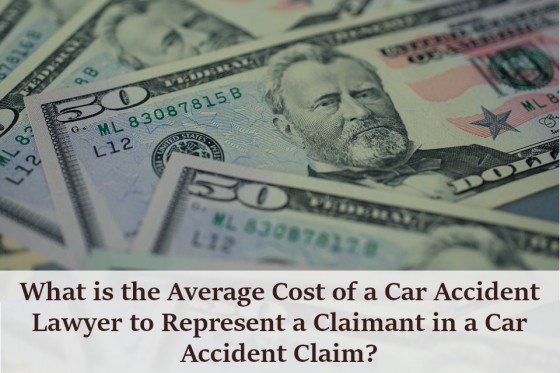 Many personal injury lawyers work on a contingent fee basis. This means that they don't get paid unless or until you receive compensation for your claims. If you're looking to hire a lawyer for a car accident, they will talk with you about their contingency fees and what they charge if they win your case.
These contingency fees typically range from 33 to 40%, but every case is different. Other expenses include travel expenses, expert witness retainer fee, filing fees, court reporter fees for transcripts and depositions, as well as travel expenses.
How do I choose which car accident lawyer to hire for my claim?
You should look for a personal injuries law firm that has a track record of representing car accident victims when you're trying to choose an attorney.
Avoid attorneys who try to take on more clients in an effort to speed up the process and settle quickly, without fully investigating your case. Because they are focused on a large number of clients, these attorneys might not be able to get you a fair settlement.
Most car accident cases are settled by the parties and don't go to trial. Make sure the attorney you choose is experienced in handling personal injury cases.
An auto accident lawyer must be able to negotiate with the insurance company of the at-fault party. An experienced lawyer will help you navigate the process and hold those responsible accountable.
What if I can't afford an attorney?
Most law firms believe that money shouldn't be a barrier to receiving competent legal representation. That's why you rarely have to pay any fees unless and until the firm is able to recover compensation.