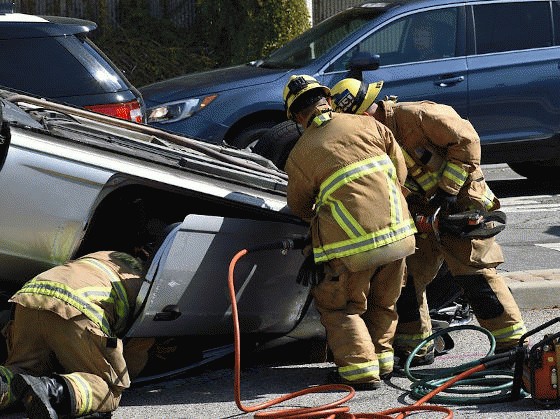 Adam Walker is an amazing chauffeur. He has worked for many CEOs of Fortune 500 Companies. He was a driver for 15 years when he finally decided to start his own business. His idea was to provide car service to wealthy people in luxurious vehicles. The first thing he needed to do was purchase a car for himself.
Despite driving for more than a decade, his 2008 Honda Civic was totaled by a driver a week after he got it. It was a hit-and-run case, and the police caught the driver on camera zooming past a red light. Luckily, Adam wasn't hurt, but his new car was completely damaged. The driver had been involved in a couple more hit-and-run cases but had never been caught.
Even though it wasn't Adam's fault, he didn't receive any settlement from the insurance company, and on top of that, he was still making the monthly payments on the car. When Adam decided to file a claim against the driver, she had no information to start with. Moreover, she had already sent her car to the workshop without taking detailed pictures.
The first thing Adam should have done was contact car accident lawyers to handle his case professionally. While no law says you should file your claim within a specific limit, but without any evidence, your case can be a little difficult.
Now that you have an idea of how insurance claims work, let's take a look at the step-by-step process of how to make them:
Step #1
Seek Medical Attention
The first thing you need to do right after an accident is to seek medical attention. Don't waste your time chasing after the car if it's a hit-and-run case, as this can be dangerous for you. You might have a concussion, which can cause another accident, one that you will be held responsible for. Once the paramedics have checked you out and allowed you to move, you can approach the other driver.
Step #2
Note the Car's Registration Number
Approach the driver and take their information, starting from their CTP insurer, name and phone number. Note down the details of the vehicle, such as its make and model. In case it was a hit-and-run, ask witnesses to tell you anything they can.
Step #3
Take Pictures
For evidence, take pictures of your car from every angle and the car that caused the accident. These pictures will be the proof your insurance adjuster will ask for to ensure that your claim is true.
Step #4
Call the Police
Once you have collected all the information, call the police to get a report of the accident. This is another proof that the insurance adjuster will ask for as it will determine who caused the accident.
Step #5
Tell Your Insurance Adjuster About the Accident
Right after the accident, inform your insurance adjuster about it. If possible, send pictures so that they can see the condition of your vehicle and prepare for the claim process so that when you make it, it can be immediately processed.
Step #6
Get Repair Estimates
Before making a claim, find out how much you will need to get your car repaired. Get estimates from multiple workshops so that you can write the appropriate amount in the claim.
If your injuries are more than just a concussion and scratches on your forehead and arm, visit a doctor immediately. Your medical reports will help you make another claim for the compensation of your ongoing treatment.
Keep in mind that if the police declare the accident was your fault, you won't be eligible to make a claim. However, if the accident was partially your fault, you might be able to make a claim. However, you will receive a small payout that will most probably cover half of the repair costs.
You can then finally make your claim with all the proof. The processing time for compensation claims is usually a month or more if your case is tricky. Dealing with these professionals requires persistence and patience, which is why you should consult car accident lawyers. With the help of an attorney, you will be able to expedite your case and get results faster.
Do make follow-up calls to check on the status of your claim regularly. Insurance adjusters deal with many cases in a day, and yours might get under the pile accidentally. A delay doesn't mean they have forgotten about it but that they have put it on the back burner.