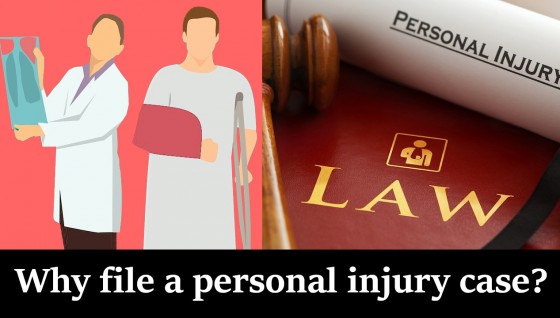 Although it can seem like a daunting task to contact a personal injury lawyer, many people find that it is the right decision.
Before you make any decision, you need to call a Macon personal injury lawyer. You can trust a qualified personal injury attorney to guide you through this difficult decision-making process. The outcome of your personal injury case can have a profound impact on your life.
Five Reasons to Contact a Personal Injury Attorney
1) Now is the time to take action.
There are different statutes of limitations for personal injury cases, depending on the state. Louisiana's personal injury statute of limitations, for example, is 12 months. This starts counting down from the date of the accident. If you are a New Orleans resident, you have only one year to file a legal action for justice.
A lawyer is an excellent choice if you are unsure of what to do, or just want to talk about your options. It's difficult to find the right evidence and conduct an investigation, even in cases that seem simple. Talking to a lawyer can help you understand your options and the timeline.
2) Evidence can disappear.
In any case, evidence is crucial. There is some evidence that you can collect and preserve, such as a pain diary, photographs from the accident scene, damage to your vehicle, and photos of the wreckage, but not all. A skilled lawyer will know how to get hard-to-find items that may otherwise go unrecovered.
3) The insurance company is coercing you to settle.
Your insurance company representatives and the agents will not tell you how much your personal injuries claim is worth. It's their job, after all, to settle your claim as quickly as possible.
A $50,000 settlement may seem large after a crash, for example. If you have suffered severe injuries, the settlement may not be sufficient to cover your lifetime medical costs, lost wages, pain and suffering, or any future care. An experienced lawyer will help you assess the value of your case.
4) There are significant out-of-pocket expenses.
The insurance companies have the right to file liens against the court or initiate collection actions if you cannot pay your medical bills and any other accident-related expenses. Any settlement money that is paid towards your account to clear a lien will go toward the lien's payment before it goes to you. After a car accident, victims deserve every penny.
5) When your only option is to fight for justice in court.
When settlement negotiations fail, it is possible to take your case to court. You can be confident that your lawyer is an expert in the field and will help you achieve the best potential outcome.
Damages You May Recover in a Personal Injury Suit
Each case is unique, so it can be hard to predict the amount of compensation you will receive. While your lawyer may be able to tell you what the average payout is in similar cases, he or she should not promise you any specific amount.
Types of Awards the Court May Grant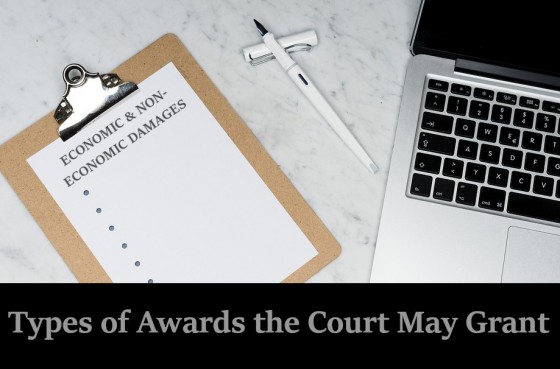 Economic damages
This includes expenses directly related to your injury such as:
Loss of income

Medical bills

Medical equipment

Replacement of damaged property

Mental or physical impairment
These damages cover all financial losses resulting from an accident, such as future medical expenses and lost income.
Non-economic damages
These are more personal and harder to calculate. These damages make up the emotional and psychological loss you suffer after an accident. These damages include:
Emotional distress

Loss of consortium

Pain and suffering - the two most common causes of disability

Loss of enjoyment of your life.
Punitive damages
These are used to punish the defendant for his or her egregious behavior.
Most cases can be resolved without going to court. If court is necessary, the jury will determine if your claim is worthy of compensation.
Reasons you Need a Personal Injury lawyer
A judge can also change the jury's decision to increase or decrease the amount. Although you can file a lawsuit or claim without the assistance of a personal injury attorney it is not always a wise move. You are not entitled to any special treatment if you represent yourself.
If you don't have legal representation, insurance companies might not take your personal injury claim seriously. In an effort to settle your claim faster than you deserve, they may undervalue or minimize your injuries.
A Macon personal injury lawyer will conduct an investigation into your accident to gather evidence and identify liable parties. Your lawyer will manage all communications and negotiations with the insurer. They will refuse to settle for less value than your case.
Here are just a few of the many valuable services that a personal injury lawyer can provide:
To strengthen your claim, work with experts

Calculate the total value of your damages

Remember to keep track of the filing deadlines for injury lawsuits

Manage the administrative burdens that accompany an injury claim

If the insurance company refuses to offer you a fair settlement, take your case to court
A personal injury lawyer will provide a complimentary consultation when you first contact them. To determine the best way to proceed, your lawyer will need to learn all details about your case. You should bring any documents or information relevant to your case with you to the initial consultation.
When settlement negotiations fail, it can be extremely difficult to represent yourself in court when you have a team of experienced attorneys supporting the other side in the case.
However, you can be confident that your lawyer is an expert in the field and will help you achieve the best possible outcome.