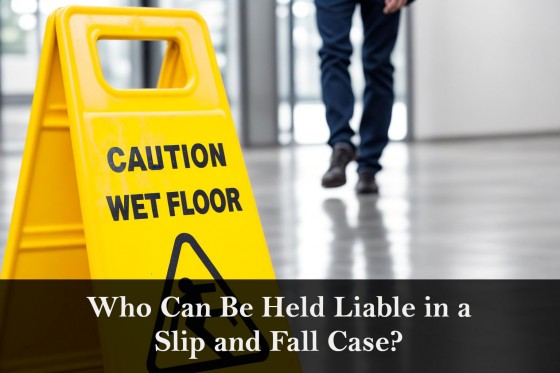 Slip and fall cases are a type of premises liability case because they can occur due to a property owner's negligence towards property maintenance or other issues. Inadequately maintained floors and slippery flooring materials are leading causes of slip and fall injuries. Slip and fall accidents can have severe and long-term consequences, so you should seek compensation for your suffering. First, you must determine who can be liable for your slip and fall accident.
Potential Defendants
There can be single or multiple defendants in a slip-and-fall case based on the facts of the accident. For instance, suppose a business owner or a retail store owner has rented the property, and someone got injured on that property due to inadequate maintenance. In that case, the business owner and the property owner can both be liable depending on their agreement regarding who is responsible for maintenance.
In addition, if a third party was responsible for the maintenance, such as a management company, they could also be potential defendants. If the injury is sustained on a residential property, the landlord and the tenant can share liability.
Employers can also be liable for a slip and fall accident if their employees suffer injuries at the workplace due to improperly maintained equipment or workplace hazards.
Proving Fault in a Slip and Fall Case
Proving fault in a slip-and-fall case can be difficult because you have to prove that the defendant had a duty of care to you and that duty was breached, causing you to suffer from the injuries.
Generally, property owners have a legal duty to maintain the property for all guests and visitors and address problems within a reasonable amount of time. This means that the responsible party must have had the opportunity to fix the problem.
Your slip and fall case can be dismissed if the person you seek to hold liable was unaware of the dangerous condition or hazard on their property. Here are a few things to consider when trying to prove fault in a slip-and-fall accident:
Proper Maintenance: Does the owner provide regular inspection and maintenance to their property?

Improper Object Placement: If an object caused the injuries, was there a legitimate reason behind the object placement, and could it be placed elsewhere?

Warnings: Could the owner have given a warning or provided a simple barrier to prevent the accident?

Inadequate lighting: Was poor lighting a contributing factor to the accident?

Reasonable Time to Notice and Fix the Danger: Was the danger that caused you to trip or slip on the property there long enough before you were injured for the party responsible for the accident to have enough time to fix it?

Your Part In the Accident: Could your carelessness have led to the accident? If that is the case, the opposing party would likely try to establish your fault in the accident.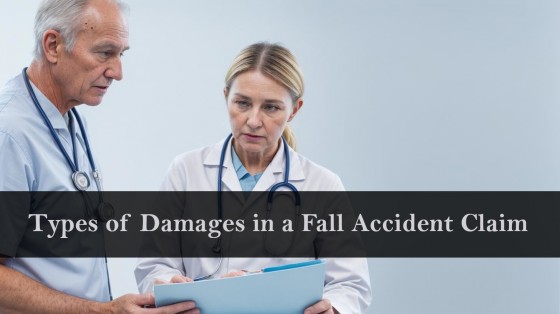 Types of Damages in a Fall Accident Claim
A slip-and-fall accident can result in severe injuries such as traumatic head, neck, or spine injuries, broken bones or fractures, internal organ damage, and soft tissue injures. You may be entitled to recover compensation for all present and future medical bills, house or vehicle accommodations, current and future loss of income, impaired quality of life, and pain and suffering.
Contact a Personal Injury Attorney
If you decide to proceed with a slip-and-fall lawsuit, you should get the assistance of a personal injury lawyer. The lawyer can guide you on your legal options to get compensation for your injuries. They can also help you determine if your case qualifies as a slip and fall injury claim or if you are more likely to get compensation through a different type of case. Click here for more information on how to get justice for your suffering.