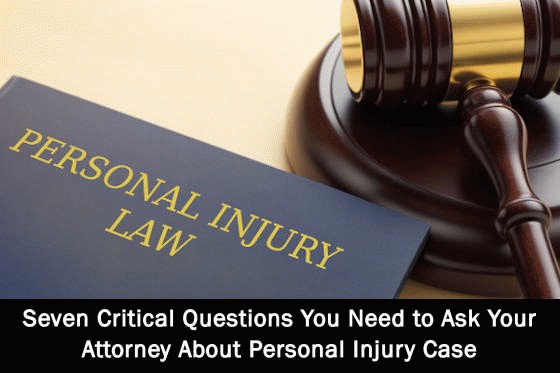 If you find yourself in need of a personal injury lawyer, you're probably wondering how to find the best fit for you and your case. To suss that out, you'll need to do some research and ask your potential lawyers some important questions. Whether you are going to an experienced firm like Brooker Law, or any other firm that might be located in your area, these questions will help you decide who is best for your case.
When you are searching for a personal accident lawyer you need to be careful because you are taking the time to find out a great deal about a lawyer, so, before making the decision to hire any lawyer it is a good idea to ask a lot of questions. The process of hiring a personal injury attorney is not as simple as just hiring them, it's a process, so it's important to make sure that you are making the right choice. If they seem to be dragging their feet on answering your questions, consider hiring other lawyers.
1. How long have you been practicing law in an injury case?
If you are thinking about hiring a personal injury attorney, or any lawyer for that matter, you will want to make sure that the attorney you hire has done some good work before you choose them. If your specific injury is the result of an accident, or if you were injured on the job, you probably want a lawyer who knows the area of work that you were doing when the accident occurred.
2. Will the case go to trial?
Depending on the conditions around the case, a case may drag out for a while and include having to go in to court for a trial. Your lawyer should be able to tell you straight what it looks like may happen regarding possible trial so that you can more accurately assess the time and monetary investment you will have to make and if your lawyer can commit that time with you.
3. Will I be able to collect any money due to my injury?
This is likely one of the most urgent questions on your mind. A lawyer with enough experience in the realm of personal injury should ideally be able to give you a realistic expectation regarding if you can get a settlement.
4. How long will it take to receive a settlement?
When you're dealing with medical expenses and any other expenses, such as car damage, this is an urgent consideration. Your lawyer should give you an estimate so that you can plan your payments and expenses appropriately.
5. How long it will take to get to the bottom of my case and close my settlement?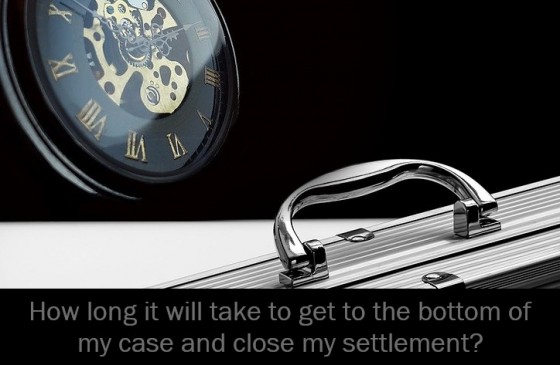 No one wants to deal with a long, drawn-out legal case, especially when you're trying to get back to work to take care of your family. A good lawyer should try to get you the best deal possible in as little time as they can – this does not necessarily mean rushing through a case, but it does mean that they're taking your needs and convenience into consideration.
6. How much time are you going to have to dedicate to my case?
While this may sound like the previous question, this is actually a distinct concern. Depending on your potential lawyer's workload of other cases, their ability to focus on your case may be inhibited.
7. How much money should I expect to spend on my case?
This question is primarily about budgeting your attorney's fees, but it is also may be about having to pay out a settlement if you are involved in a personal injury case as the party at fault for the injury.
The best way to find a personal accident lawyer that you think would be right for your needs, but also help you find the lawyer that you should not have to pay out of pocket for their service, is to go online. This can allow you to get an idea of what to expect from a personal accident lawyer, and you will be able to find out a lot of questions that you need answered before you commit yourself.
Whether you were involved with a car collision or a bicycle accident, the questions you ask your potential attorney are crucial to the success of your case. Take the time to develop a detailed list based on the questions provided above, or ones you have come up with in your own time, bring this list with you to every meeting you have with a potential attorney, and if a specific attorney is not sitting right with you, it is probably best to move onto the next candidate.