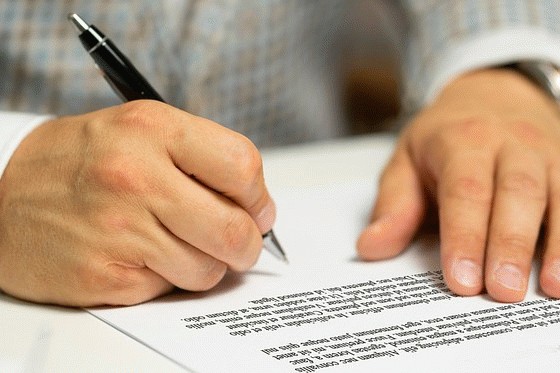 Primarily, a slip and fall accident happens when an individual gets injured on another person's property due to unsafe conditions. Hence, if you've been injured in a slip and fall accident, you may be eligible to file a claim against the at-fault party to receive compensation for your injury. This is especially true since the property owner where the accident occurred has to ensure their premises are safe for other people.
However, it's essential to know that starting a slip and fall claim is never easy. You need adequate preparation to have a strong claim against the at-fault party and improve your chances of winning.
To build a successful slip and fall claim, below are a few ways to consider from the get-go:
1. Seek Medical Care Right Away
No matter how minor or serious your injury is, you need to get yourself checked by a good doctor. Aside from the proper treatment you receive, seeing a medical professional right after the accident allows you to procure the necessary medical evidence needed to strengthen your claim.
Like other premise liability cases, you need to show that your injury results from the slip and fall accident and not from other causes. This means you should be able to demonstrate the proximate causation between your injury and the accident before you can successfully claim compensation. You can only do this by seeking medical care right away. After assessing and treating your injury, the doctor will make a medical report to help you establish a strong case in court.
2. Consult a Lawyer
Navigating a slip and fall claim can be complicated, especially if you have no legal knowledge about the subject matter. Hence, consulting a lawyer from a reputable law firm would make a lot of sense in this situation. With a legal professional in your corner, you'll learn the legal and procedural requirements needed to institute a successful claim.
For example, they can advise you on the statute of limitations or time limits you have to file a claim. They can help ensure that you bring the case before the deadline expires. Otherwise, you waive your right to hold the property owner liable and get compensated for your injury.
Remember, your lawyer is an experienced legal expert specializing in various personal injury cases. So, they undoubtedly know what to do to handle your claim more effectively. However, if you want to know more about how a lawyer can help you, you can check out legal websites like https://www.worstandassociates.com/areas-of-practice/worst-injury-law/ and other options for more information.
3. Inform the Property Owner About the Accident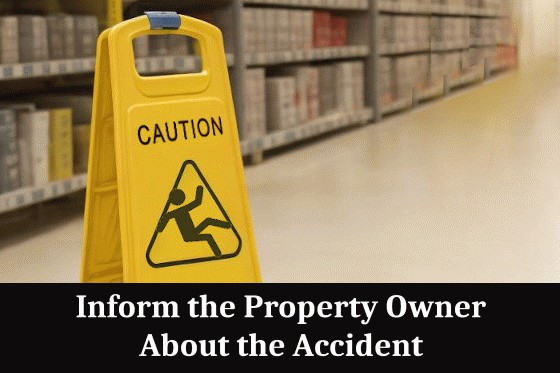 It's also essential to notify the property owner about the slip and fall accident. Doing so can help you demonstrate that you're serious about what happened. Sometimes, leaving the accident scene and waiting too long before reporting it may compromise the odds of winning your claim. The court may think you're not sincere about suing the property owner to get compensated for your economic and non-economic losses.
Thus, to ensure you build a successful slip and fall claim, act immediately after the accident by notifying the property owner. In doing so, you can also make the property owner aware that their premises are unsafe; hence, they should act immediately to ensure no one will get injured again.
4. Gather Evidence
You also need to collect evidence to build a successful slip and fall claim like other injury-related cases. Without them, you may be unable to prove that your injury happened because of the slip and fall accident. Thus, make sure to get hold of proper documentation and other forms of evidence as quickly as possible. The earlier you carry out the evidence-collection process, the higher your chances of positive results.
On the other hand, when gathering specific pieces of evidence, you may consider doing the following:
Take some photos or videos of your injury and the accident scene.

Get a copy of the surveillance camera on the premises when the slip and fall accident happened.

Check whether there were people present when the accident occurred. Make sure to speak to those people to get their personal information and testimonies about what happened.

List down all the details about your slip and fall accident as they may benefit your claim later on.
There can be several pieces of evidence to collect to substantiate your case. But if you're having a difficult time navigating the evidence-collection process, you can seek assistance from your lawyer to get the job done. They have an extensive network of investigators and other professionals who can assess the accident and help you get the evidence you need to pursue a good claim.
5. Establish the Liability of the Defendant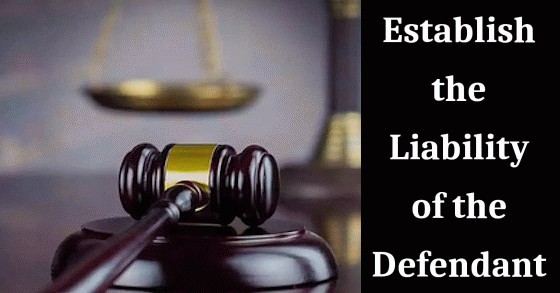 Generally, having a successful slip and fall accident may depend on how you and your lawyer establish the defendant's liability. But if you're unable to do so, you probably don't have a solid case to speak of. As a result, you may be barred from obtaining your rightful compensation.
To avoid this, you should work with your lawyer to establish the defendant's liability. You can do it by proving the following:
Duty Of Care

You should show that the property owner has a duty to provide safe conditions for other people on their premises. For example, a grocery store owner should ensure that the floor is free from any safety hazards to avoid a slip and fall accident.

Breach Of Duty

You should also prove that they breached that duty of care and caused you harm. For example, the property owner negligently failed to repair the uneven floors or clean the wet floor. Consequently, you get injured in a slip and fall accident in their promises.

Injury

You should also find time to demonstrate that your injury was the direct result of the property owner's negligence.

Damages

You should also show that the injury caused by the accident resulted in various damage such as medical costs, lost wages, pain and suffering, loss of enjoyment, and other losses.
Bottom Line
If you've met a slip and fall accident that resulted in a life-changing injury, your best recourse is to pursue compensation by filing a slip and fall claim. However, doing so can be confusing enough to handle. Therefore, if you want to ensure a successful slip and fall claim, it's best to keep the information mentioned above in mind. That way, you can rest knowing you have a better chance of winning your case and getting compensated for your losses.